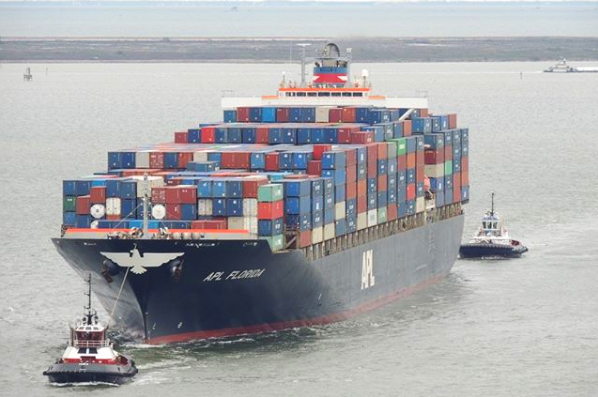 This story is part of Houston Public Media's ongoing coronavirus coverage. For more stories and information about the coronavirus, visit the Houston Ready Hub.
Container volume at the port in January and February was up 20% from last year, one Port Houston official said Tuesday. But March might tell a different story.
The port is now feeling the impact of the coronavirus, with a decrease in ships coming in, said Executive Director Roger Guenther.
"We do know that there have been six canceled sailings coming from Asia, which includes China, which will definitely impact our March numbers a little bit," Guenther said.
That's out of typically 80 to 100 container vessels per month.
Guenther attributed it to a decrease in production in China as a result of the coronavirus outbreak there.
But he also said Houston's port is less affected by this than some ports on the West Coast, which are much more dependent on trade with Asia.
"We're more diverse because cargo comes in and out of Houston from North Europe, the Mediterranean, South America," he said.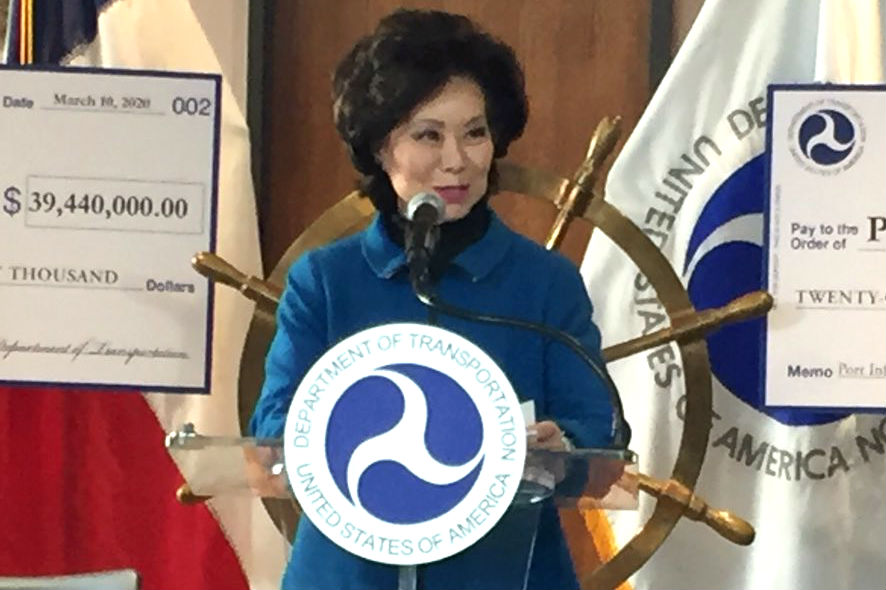 Guenther made the comments after a press conference Tuesday announcing $280 million in federal grant funding for ports around the country, including $39 million for the ports of Houston and Corpus Christi. The funding comes as part of the U.S. Department of Transportation's Port Infrastructure Development Program, aimed at upgrading ports at or near American coastal, according to U.S. Secretary of Transportation Elaine L. Chao.
Port Houston will get more than $21.8 million to develop 1,000 linear feet of green space into a wharf at the Bayport Terminal, including crane rail to help improve operation of existing cranes at the port. The Port of Corpus Christi will receive $17.6 million to fund part of a dock-restoration plan at its Avery Point terminal, used to transfer petroleum products, the department said.
The DOT's development program provides financing and project management assistance to help improve port capacity and efficiency, the agency said.
Fifteen projects were awarded grants nationwide, and six are located in "Opportunity Zones," including the one in Corpus Christi. Those zones were created in areas designated as economically distressed communities, where new investments might be eligible for federal tax incentives.
"Ports are gateways to the world and port infrastructure investments will improve the regional economy, increase productivity and economic competitiveness, and create more jobs," read a statement from Chao.