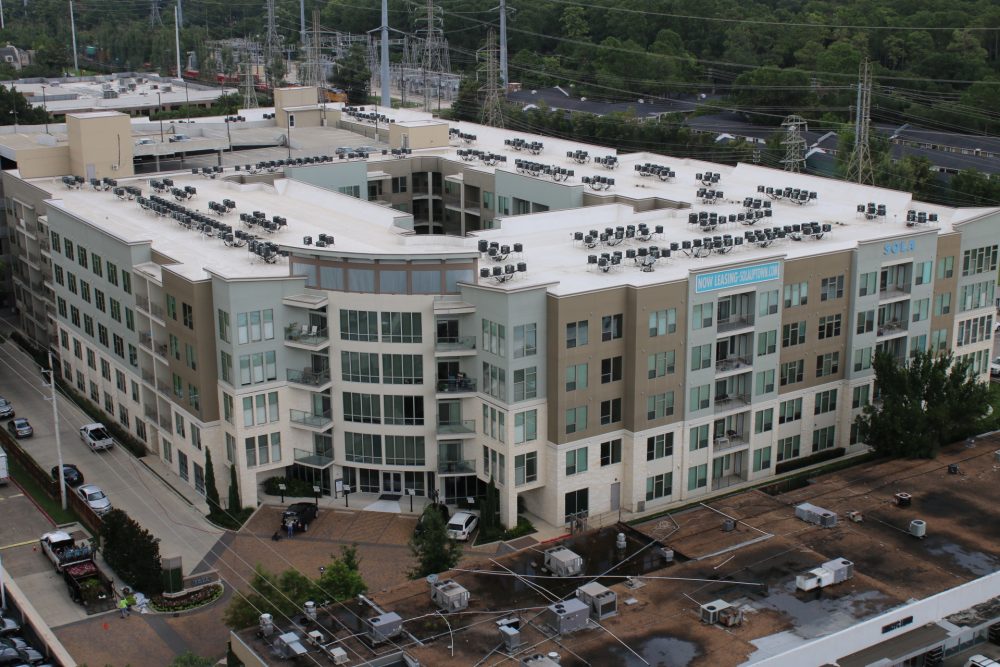 Rent prices in Houston are growing the slowest among major Texas cities, according to new data.
At midyear, the average rent in Greater Houston climbed just 0.7% year-over-year to $1,045, according to ApartmentData.com.
That compares to an increase of 2.4% in Dallas/Fort Worth, 3.3% in San Antonio and 3.4% in Austin.
Bruce McClenny with ApartmentData.com said it still goes back to Harvey, which pushed up rents across Houston and ended an apartment glut.
"So developers and investors said, wow, maybe it's time to go back to Houston," McClenny said. "And it was probably a little earlier than they should have come back because it was not normal market conditions that got their attention."
Doug Ressler, manager of business intelligence at commercial real estate data firm Yardi Matrix, agrees with that assessment.
"Houston right now has over 18,000 units that are either onboard or coming onboard – new units," he said. "And so, we see that as dampening the rent projections in the Houston area."
Yardi Matrix's midyear report has Houston's rent growth at 0.8% year-over-year and average rent at $1,105, but its data only looks at apartment complexes with 50 or more units.
With robust job growth and increased demand, McClenny expects rental growth to rise to higher levels again soon – despite a growing pipeline of new apartments under construction.