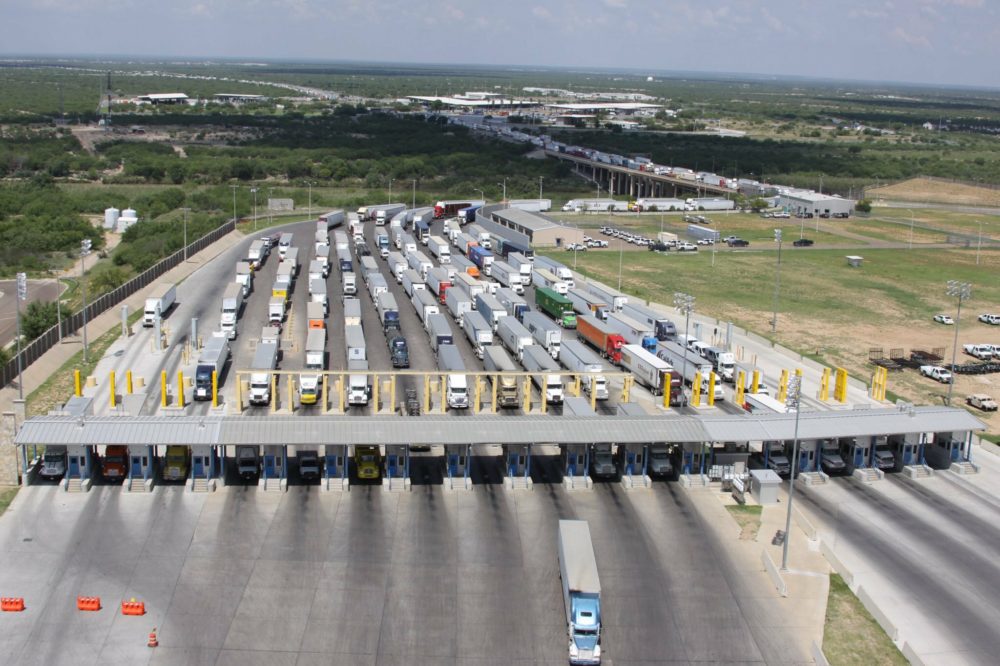 Texas is one of the states that would be hurt hardest by proposed tariffs on goods coming from Mexico.
To prevent the flow of migrants arriving at the U.S.-Mexico border, President Trump has proposed 5% tariffs on Mexican goods, which has caused a flurry of criticism, including strong remarks from Mexican President Andrés Manuel López Obrador.
https://twitter.com/realDonaldTrump/status/1134240653926232064
Texas imports more from Mexico than any other country, some $107 billion in goods, according to statistics from 2018.
That's more than a third of imports statewide, making Mexico the state's most important trading partner.
Major imports from Mexico include tech equipment, car parts and crude oil, which are all products that would be taxed 5% or more under the tariffs.
According to experts, that would cause the cost of business to increase in industries across the state and the country.
"The Texas economy would take a big hit, especially if the López Obrador administration in Mexico decides to mirror the tariffs," said Director of Rice University's Mexico Center Tony Payán.
"Texas is the origin, the destination, or the transit point for two-thirds of all binational trade in what is the most important trading relationship for the United States today," Payán said.
He said prices would likely go up for consumers and economic growth would slow, making the region less competitive in the global economy.
Texas lawmakers react
Texas lawmakers are still reacting to Trump's threat to levy tariffs.
In a written statement, Governor Greg Abbott said, "I've previously stated my opposition to tariffs due to the harm it would inflict on the Texas economy, and I remain opposed today. Nevertheless, the President is trying to address this emergency. Now, Congress must do its job and start passing laws to fix our broken immigration system."
Texas Senator John Cornyn retweeted reports that he opposes the tariff.
Add @JohnCornyn to your thumbs-down list. Per spox: "Senator Cornyn supports the President's commitment to securing our border, but he opposes this across-the-board tariff which will disproportionately hurt Texas." https://t.co/JoZcmxa8j7

— Seung Min Kim (@seungminkim) May 31, 2019
Payán said he thinks state lawmakers should be more vocal about their opposition to tariffs and represent Texas economic interests.
"It's time that they say this uncertainty and these kinds of threats are not good for Texas and you have to know it and you do not have our backing," he said.
Senator Ted Cruz has yet to make a public statement about the tariffs.
Payán also said while many industry leaders remain outwardly quiet, he suspects many of them are in the process of getting their message to the president through trade associations and other back-channels.