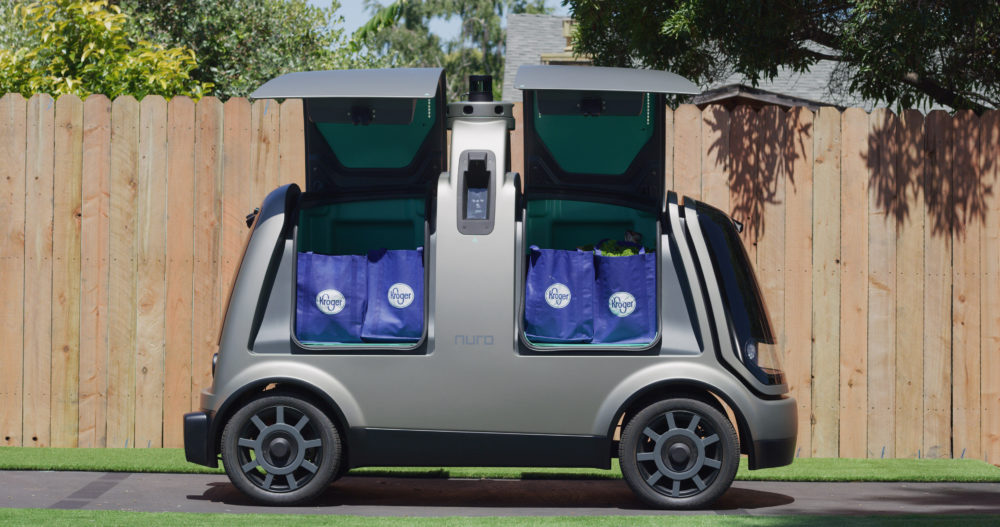 Kroger first launched its driverless delivery vehicles last summer in Scottsdale, Arizona. Now, Houston will be the program's second location.
California robotics company Nuro is developing the vehicles, which travel at a top speed of 25 miles an hour.
Regional corporate affairs director Marsha Gilford said Houston stood out to Kroger.
"They have a great vision of the future of transportation for the city and the state," Gilford said. "It's an energetic market. They recognize that. And they do see autonomous vehicles as playing an important part."
Utpal Dholakia, a marketing professor at Rice University's business school, said whether or not the program is practical, it's valuable from a marketing perspective.
"This gives some kind of ammunition to fight really strong competitors in a really strong market," Dholakia said. "It makes sense that you would want to pick an area where you can make a big splash."
In the first phase of the program, driverless delivery will be available to customers near two Kroger's locations in Meyerland and West University.