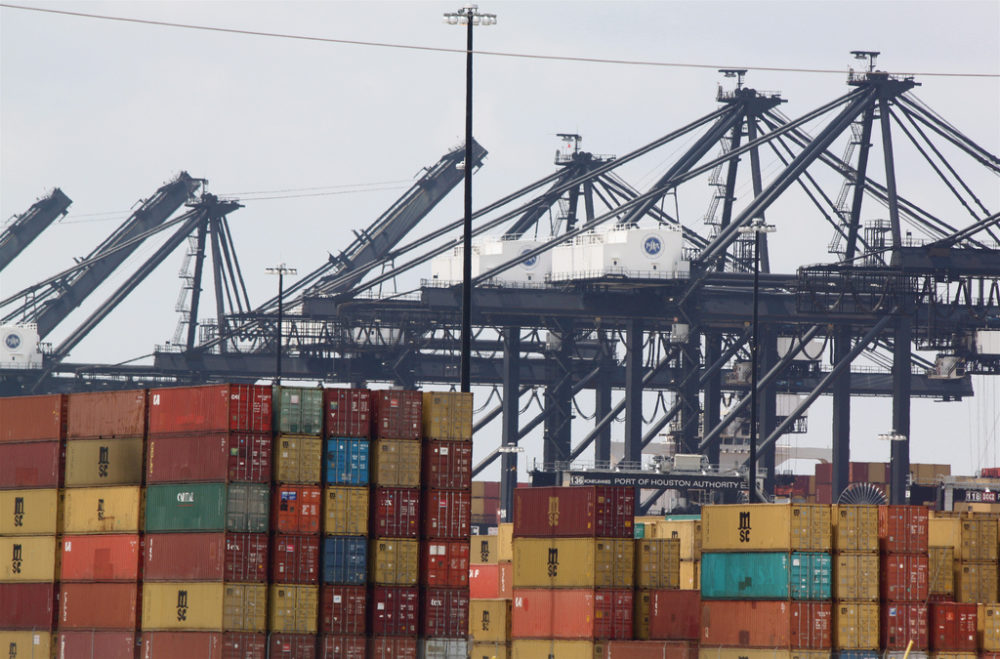 The Houston-Galveston Customs District handled more than 289 million metric tons of goods and commodities last year, a 9 percent increase from 2017.
That translates to more than $233 billion worth of foreign trade, up 21.5 percent from the previous year.
It's the largest increase among the nation's 20 busiest districts.
Patrick Jankowski, regional economist at the Greater Houston Partnership, attributes much of it to a strong and growing U.S. economy.
"The U.S. economy is one of the healthiest economies in the world," he said. "And we've got a strong dollar. If you have a strong dollar, that makes it a lot easier to buy things overseas."
But, Jankowski said, the growth would have been even stronger without the tariffs introduced by President Donald Trump last year.
"It's kind of hard to separate how much growth we would have had without the tariffs," he said. "But given how strong the U.S. economy is I would have expected to see growth even stronger if we didn't have these tariffs in place."
The growth comes especially in exports, while imports have trended down in the past decade, largely because Texas imports less oil than in the past, thanks to strong domestic production.
"We are importing about a third of the amount of crude that we imported back in 2005," Jankowski said.
Crude oil and refined products account for about half of all products exported from this region, he said.
The Houston-Galveston Customs District, which also includes the ports of Texas City, Freeport, Port Lavaca, Corpus Christi and Bush Intercontinental Airport, ranked first in tonnage and seventh in value among U.S. customs district in 2018.