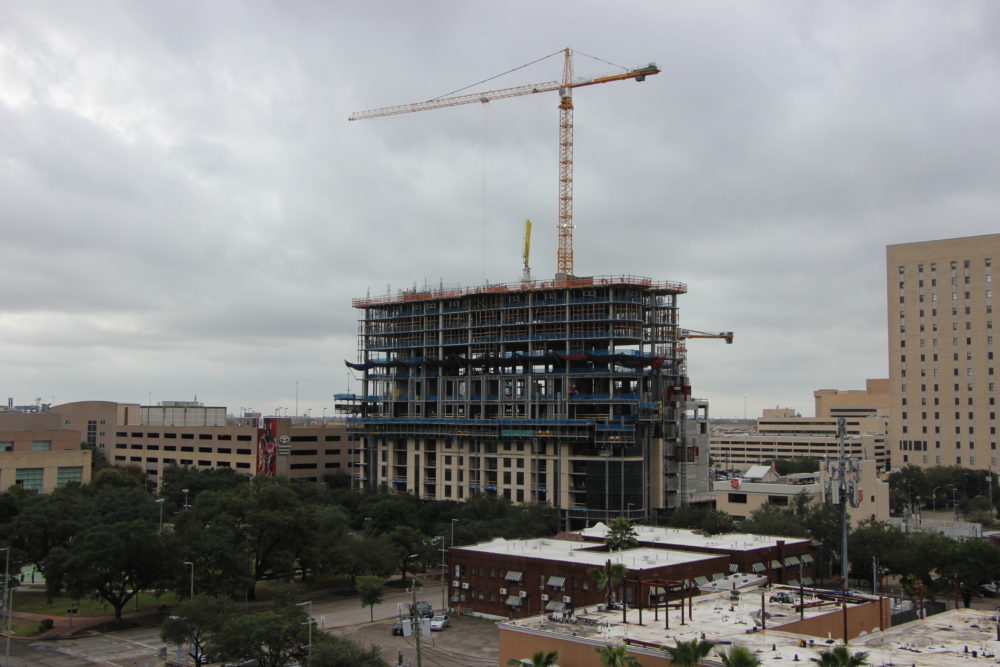 Houston's office market is improving from the oil downturn, but that doesn't mean landlords can take a step back.
Tenants' expectations have changed significantly in the past few years, according to commercial real estate services firm JLL.
In today's business world, office buildings have to offer more, and what used to be the norm five to 10 years ago is no longer sufficient for many tenants, according to Bubba Harkins, a senior vice president at JLL in Houston.
"What they anticipate now are greater amenity offerings and real differentiators that separate themselves from other buildings," he said.
Now it's all about lifestyle.
"It's no longer just an office-building deli, it's an expansive food hall with select, local concepts for an authentic neighborhood feel," he said. "It's no longer just a gym, it's a complete wellness center where you can even reserve individual, special-purpose rooms for massage or personalized sessions with trainers or other wellness providers."
Amenities seen in other cities that are being considered by developers in Houston include wine lockers and exclusive clubs within the building that are only available to its tenants, Harkins said.
In Houston, a lot of new construction is also about walkability and connectivity to what's outside the office, "be it outdoor dining, direct access to parks and trails, or large outdoor terraces that serve as the focal point of a tenant's space," Harkins said.