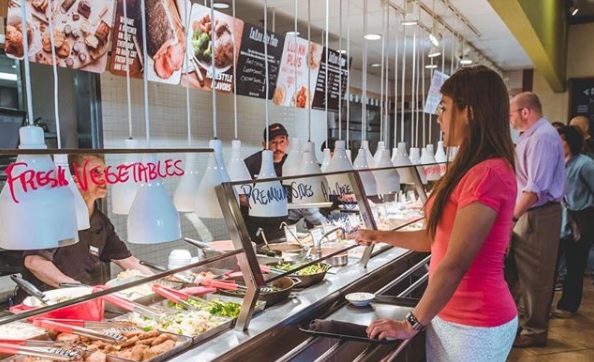 The Luby's on the Gulf Freeway at Telephone Road was busy on a recent Friday around lunchtime, with patrons forming a long line along the restaurant's cafeteria-style food counter.
But the Houston-based chain is not doing so well overall.
Luby's has just announced that it has closed eight locations since May. The company said earlier this year it will close 14 restaurants and possibly more due to falling sales.
Reba Haskell, a restaurant management lecturer at the University of Houston, attributes it to the rise of fast-casual restaurants, such as a Chipotle or Pei Wei.
"And these fast-casual restaurants are gearing towards the mid-30-year-old, the kind of the golden age," she said. "That's where you're really starting to peak in your career and become successful and everybody kind of wants to be that age."
Luby's tends to attract older patrons, Haskell said.
Luby's Inc. also includes Fuddruckers and Cheeseburger in Paradise.
The company didn't mention which restaurants it has closed and a spokesperson did not respond to a request for comment before deadline.