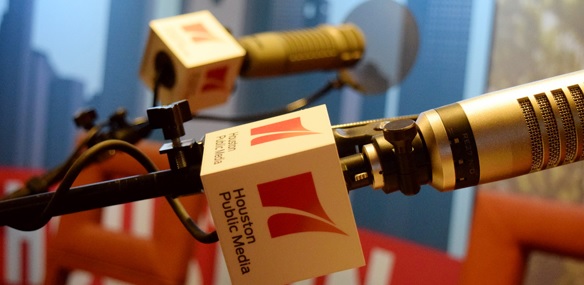 New rules proposed by Texas Gov. Greg Abbott and the state's Health and Human Services Commission would change the way fetal tissue is disposed of after medical procedures like abortions, requiring burials or cremation instead of long-standing procedures allowing disposal in sanitary landfills.
But it would also apply to miscarriages or ectopic pregnancies terminated in doctor's offices. That led the Texas Medical Association and the Texas Hospital Association to write a joint letter seeking clarification on who would pay for the increased costs associated with this new rule — and whether it would also require a death certificate that would become part of a public record.
Some, like State Sen. Paul Bettencourt, argue this new rule respects the dignity of life. Others see it as another thinly veiled way to pressure women out of having abortions. On this edition of Houston Matters, we talk with Sen. Bettencourt and Trisha Trigilio, staff attorney with the ACLU of Texas.
Also this hour…
Are All Oil and Gas Layoffs Tied to Low Oil Prices?
Much has been made about the fact that the oil slump of the last year or two has had its most significant impact on those startups that got in during the boom but can't make a go of it in today's environment.
But the big mainstay oil and gas companies have also felt the pinch — and passed that pain onto thousands and thousands of laid off workers. A recent example: Royal Dutch Shell is cutting a quarter of its deep water Gulf of Mexico workers — about 200 of 770 Gulf of Mexico employees and contractors. Shell plans to cut 2,200 jobs by the end of the year to make room for its acquisition of BG Group, a British gas producer, for $50 billion.
But...wait. Is Shell really hurting if it can manage to purchase a company for $50 billion? Just how badly should we feel for the Shells, Halliburtons, Schlumbergers, and ConocoPhillips of the world — all of whom have announced layoffs in recent months? Just how much are those layoffs tied to low oil prices, and how much of it is business as usual?
To find out, we ask Loren Steffy, managing director for 30 Point Strategies, a writer-at-large for Texas Monthly and a columnist for EnergyVoice.com.
Why Are There So Many Mattress Stores in Houston?
Houston-based company Mattress Firm was recently acquired by South African furniture retailer Steinhoff, a mattress supplier that already has a firm hold on the European market. We revisit Edel Howlin's report (July 30, 2015) on the proliferation of mattress stores in Houston.
Children's Book Helps Kids Adjust to Blended Families
When Houston-based author Maria Ashworth remarried, she noticed her 8-year-old daughter was concerned about the impending changes – and not because she was gaining a new stepfather, but because she was going to have new brothers. That prompted Ashworth to write a children's picture book, called Step One, Step Two, Step Three and Four. Ashworth tells Maggie Martin she hopes the book will help other children in blended families.
Houston Matters offers a free daily, downloadable podcast here, on iTunes, Stitcher and various other podcasting apps.