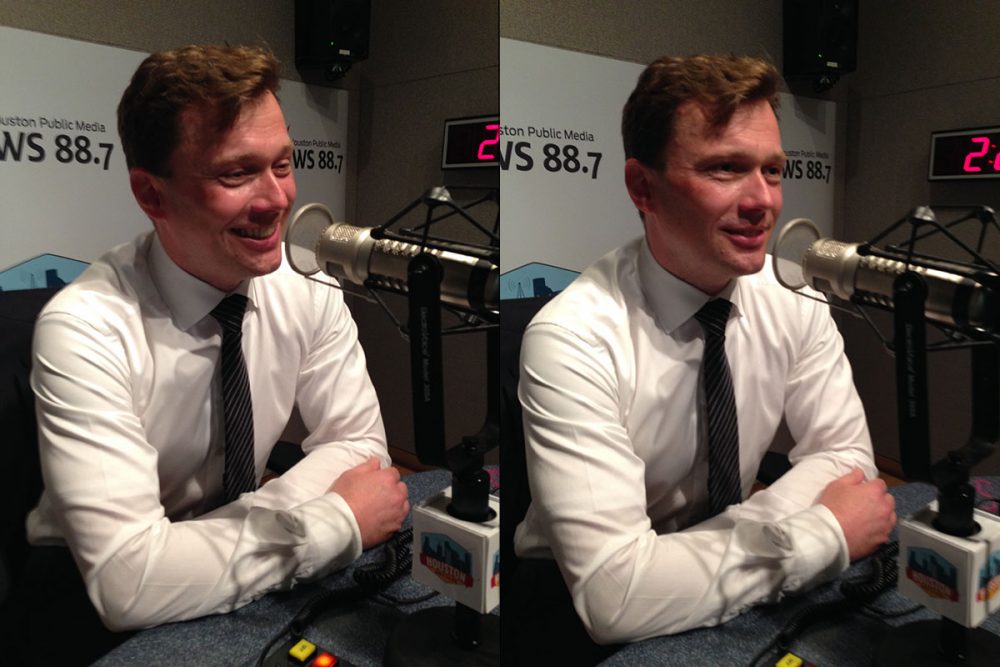 Denmark's ambassador to the United States recently visited Houston to talk about trade and economic opportunities.
Lars Lose
was appointed to his post just over a year ago, after having served as a foreign policy adviser for Denmark's prime minister.
He talks with News 88.7's Ed Mayberry about the job of being an ambassador.
(Above: Danish Ambassador Lars Lose speaks in the News 88.7 studio with Ed Mayberry. Photo: Ed Mayberry, Houston Public Media)