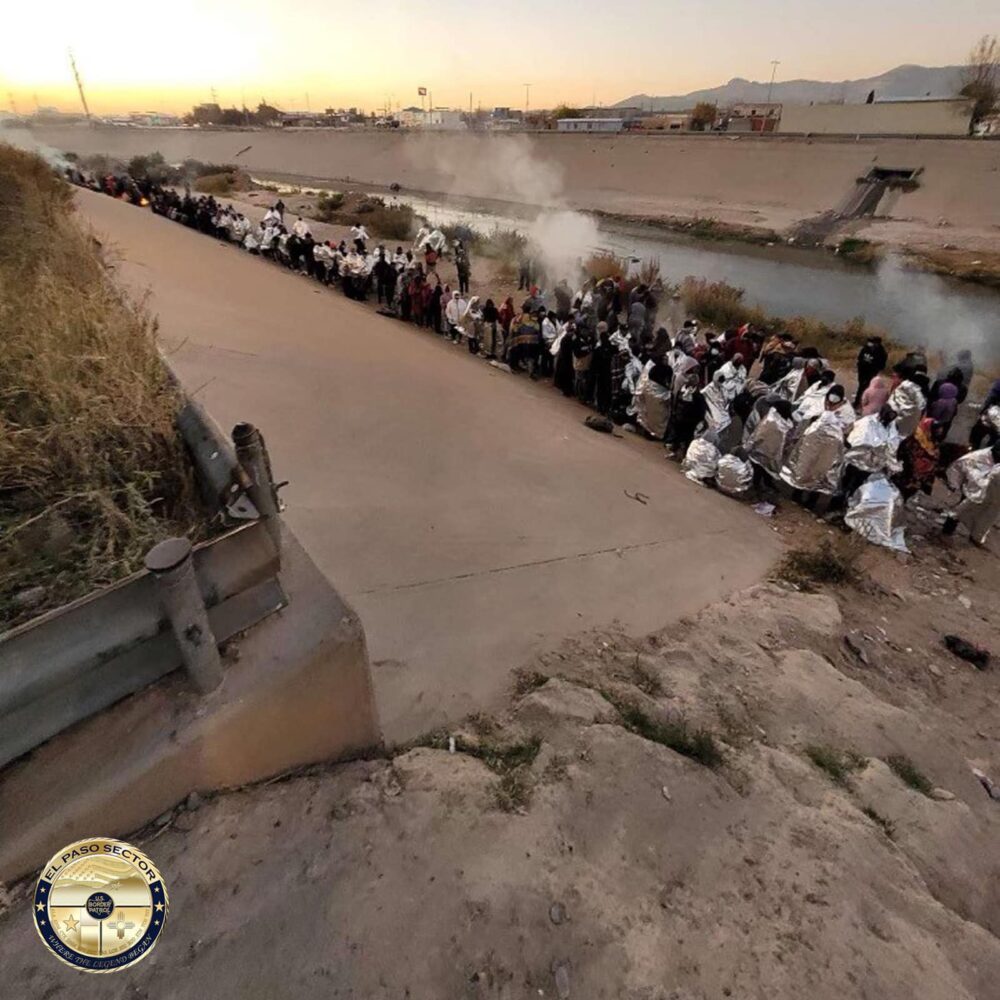 Texas lawmakers moved a step closer to making unauthorized entry from Mexico a state crime after the Senate advanced two major immigration proposals late Thursday.
Senate bill 11, authored by state Sen. Brian Birdwell, R-Granbury, would make illegal entry a misdemeanor crime in Texas. The charges could increase depending on the accused person's criminal history, including repeat offenses for unauthorized entry. Immigration violations are mostly prosecuted federally.
Gov. Greg Abbott asked lawmakers to tackle his immigration priorities during the third-called special session of the Legislature that began earlier this week. Birdwell and other proponents of stronger state-based immigration laws argue they are necessary because of what they characterize as President Biden's refusal to secure the border. Birdwell said SB11 wouldn't conflict with federal immigration policy.
The measure passed on a party-line vote after Democrats raised concerns about overcrowding local jails and how much enforcement would cost cities and counties. The fiscal note for SB11 is vague on the cost issue: "The fiscal implications of the bill cannot be determined due to a lack of data to estimate the prevalence of conduct outlined in the bill's provisions that would be subject to criminal penalties."
Birdwell said the legislation would force migrants and other asylum seekers to enter the country through a port of entry and would prevent landowners from allowing immigrants to enter illegally through their property.
"We do have property owners that are not cooperating [with the law] and, in fact, allowing and affording avenues of approach along the river," he said.
The upper chamber also passed Senate Bill 4, by state Sen. Pete Flores, R-Pleasanton, which would increase penalties for human smugglers and operators of stash houses. The bill makes human smuggling a third-degree felony that carries with it a 10-year minimum prison sentence. The smuggling sentence could be reduced to five years if the alleged smuggler cooperates with law enforcement on other investigations. The stash house provision increases the penalty to a five- or 10-year prison term, although the term could be lowered if the person being smuggled was related to the smuggler.
"The intent of this legislation is to go after those bad actors and not necessarily their family members or those rendering aid," Flores said.
The bill passed 29-2, with most of the chamber's Democrats on board.
Both bills now move to the Texas House, where lawmakers have filed their own immigration proposals. It is unclear when those bills will be voted on.
The special session can last up to 30 days. Gov. Abbott may call lawmakers back as often as he wants for additional overtime sessions.
Copyright 2023 KERA.