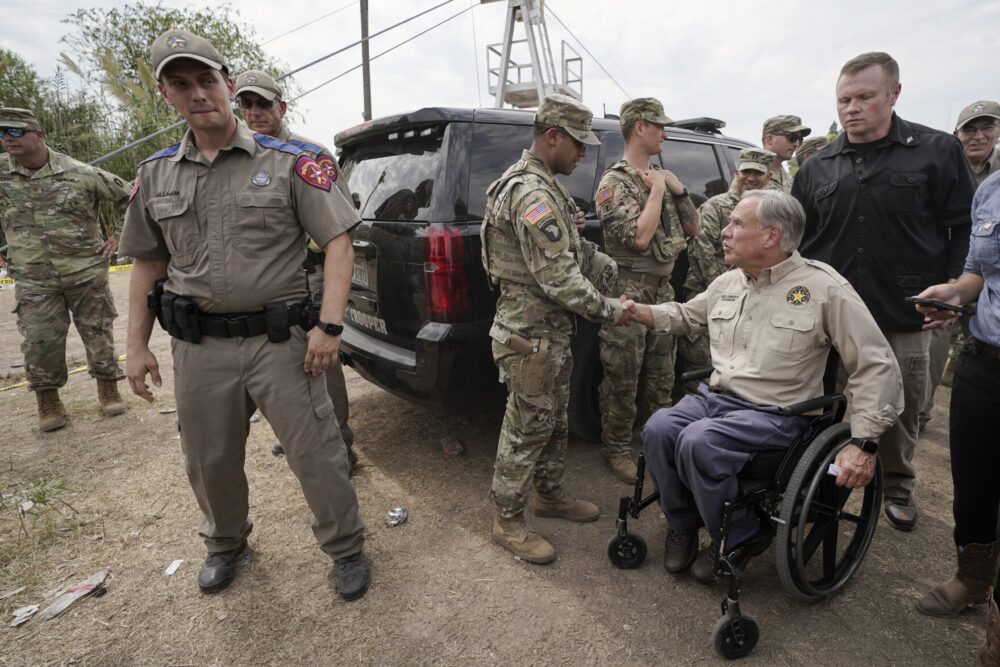 The Justice Department has notified the State of Texas that it will file a lawsuit over Operation Lone Star, Gov. Greg Abbott's controversial border security initiative.
Texas Public Radio confirmed on Friday that the Justice Department sent a letter to Abbott's office outlining that the suit would encompass reports of civil and human rights abuses of migrants at the border and the overstepping of state authority into the federal jurisdiction of border security and control.
There was also concern that Texas is violating the national sovereignty of Mexico and U.S. treaties with Mexico.
Abbott launched Operation Lone Star in March 2021 in order to stop illegal migration through the Texas border, claiming the Biden administration was not doing enough.
It started with the deployment of thousands of Texas Department of Public Safety (DPS) troopers and Texas National Guard members to arrest migrants on state trespassing charges. The Republican governor has since tested the legal limits of a state's ability to enforce immigration policy.
The $4 billion program has since been escalated to include high-speed pursuits and the installation of miles of razor wire and other obstacles along the Rio Grande. Most recently, Abbott has installed a floating buoy barrier in the middle of the of the river.
Abbott and the state are also facing criticism for an email from a DPS trooper and medic that claims troopers were ordered to push migrants they encounter into the Rio Grande and deny them water in the middle of a heat wave. Abbott denies the allegations.
Eighty-six House Democrats sent a letter to the Biden administration on Friday urging intervention.
"We write to express our profound alarm over border policies instituted by Texas Governor Greg Abbott that are putting asylum-seekers at serious risk of injury and death, interfering with federal immigration enforcement, infringing on private property rights, and violating U.S. treaty commitments with Mexico," said the letter, led by San Antonio Congressman Joaquin Castro. "We urge you to assert your authority over federal immigration policy and foreign relations and investigate and pursue legal action, as appropriate, related to stop Governor Abbott's dangerous and cruel actions."
Abbott's office did not respond to Texas Public Radio's request for comment.