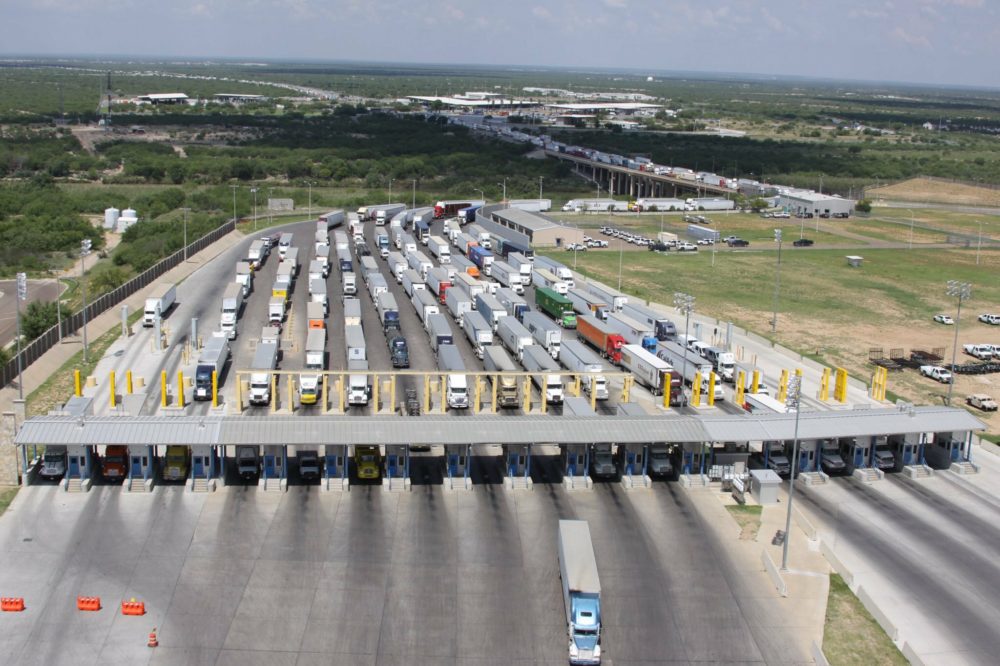 Business leaders are worried about the economic impacts of longer wait times now that hundreds of border agents have been moved away from official checkpoints.
A new report shows Texas GDP could lose $33 billion if trade with Mexico moves at a slower pace at the border.
The Perryman Group research firm made those calculations assuming a one-third reduction in cross-border trade over three months.
The entire U.S. economy would lose $69 billion based on the same calculations.
The firm also found that big of a slowdown would cost the state 293,000 job years — each job year measures one year of employment for one person.
The group's CEO Ray Perryman said a slowdown would hurt industries statewide, not just the border region.
"Twenty-five percent of all the economic activity in the state occurs in the Houston area, so it's a very big part of the area and also a big part of the manufacturing sector with big equipment and machinery and other things," said Perryman.
He also said many goods move back and forth across the border several times throughout their production.
Slowdowns impact that supply chain and could hurt the Port of Houston where many final products are exported to other countries.
"Many of these things that are being produced back and forth across the border are also being produced for exports to other parts of the world, and of course Houston is the epicenter of where all that happens as well, with the huge container ports and all the facilities at the port of Houston," said Perryman.
Houston is the second largest exporting city in the country, according to the International Trade Administration.
In 2016, Houston exported more goods to Mexico than any other country. Exports to Mexico account for 18% of Houston's total goods exports.