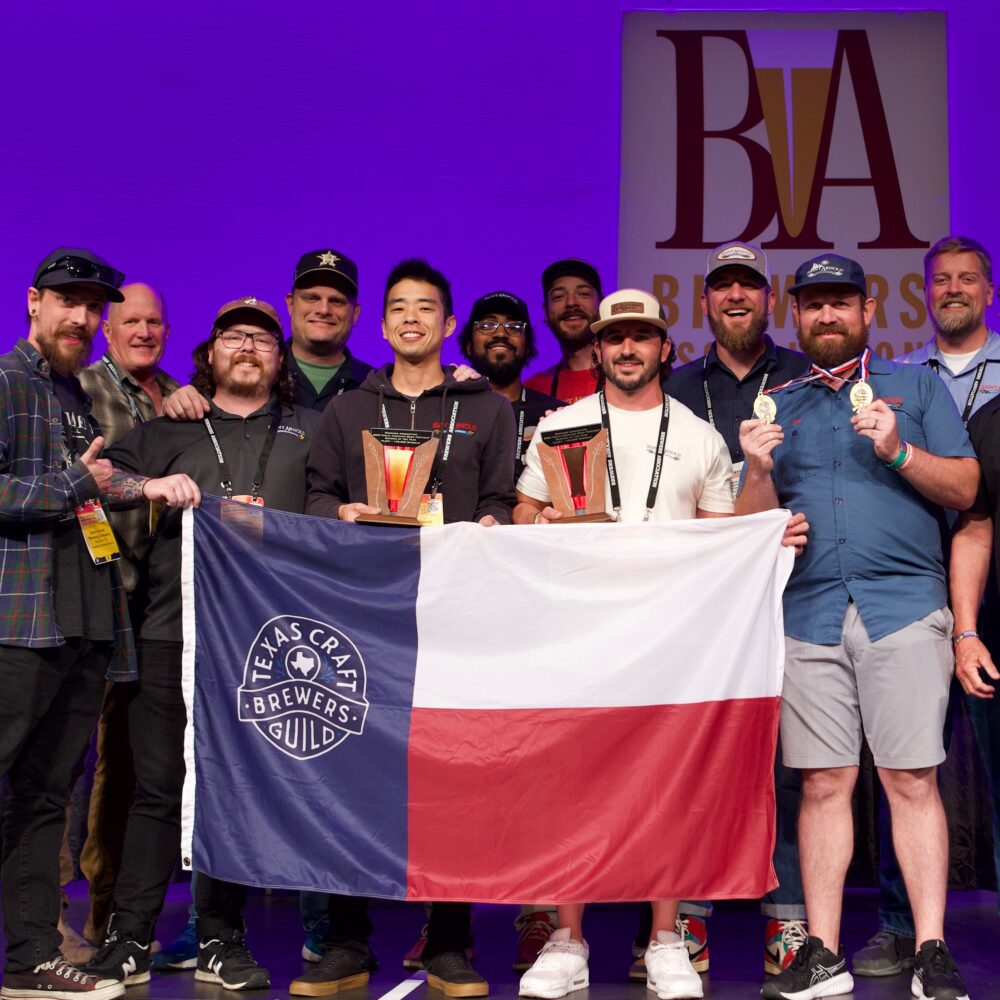 One of Houston's most popular craft breweries can again claim to be one of the best in the country.
Saint Arnold Brewing Company was named brewery of the year, in the category for the largest-volume producers, at the Great American Beer Festival last weekend in Denver, Colorado. It was the second such honor for the 29-year-old brewery that operates at 2000 Lyons Ave., just north of downtown Houston, with Saint Arnold having also received the distinction in 2017.
"Winning brewery of the year is pretty gosh darn gratifying," Saint Arnold founder and brewer Brock Wagner said. "Winning a second one is unexpected because it's so rare. It's a reflection on the quality of our entire team as well as the beers we brew."
RELATED: Multiple Houston breweries medal at prestigious World Beer Cup
Saint Arnold, which bills itself as the oldest craft brewery in Texas, also won two gold medals last weekend, upping its all-time tally to 29 medals in the annual national competition. Its Fancy Lawnmower took the top honor in the golden or blonde ale category, while the Elissa IPA – named after a historic ship docked in Galveston – won the English ale category.
Three other Houston-area beer makers combined to win a total of four medals at the Great American Beer Festival, where there are 99 categories in all. True Anomaly Brewing's Scout won the contemporary American-style lager category, and its Sea of Waves took silver among wood- and barrel-aged sour beers. Karbach Brewing Co.'s Free & Easy Belgian-Style White was recognized as the top non-alcoholic beer.
RELATED: Houston's True Anomaly takes home biggest haul at 2023 Texas craft beer competition
Hound Song Brewing Co. in Columbus, which is about 70 miles west of Houston, won a bronze medal for La Cabrona in the specialty Berliner-style Weisse category.
The four local breweries combined to win six of the 19 medals awarded to beer makers in Texas. A year ago, New Magnolia Brewing Co. was the only Houston-area brewery to win a medal.
"I think we have a really good culture within Houston, Texas, where we are continually pulling for each other to win medals," said Lennie Ambrose, the chief marketing officer for Saint Arnold. "We're becoming a mature industry with breweries and smaller breweries popping up all over."