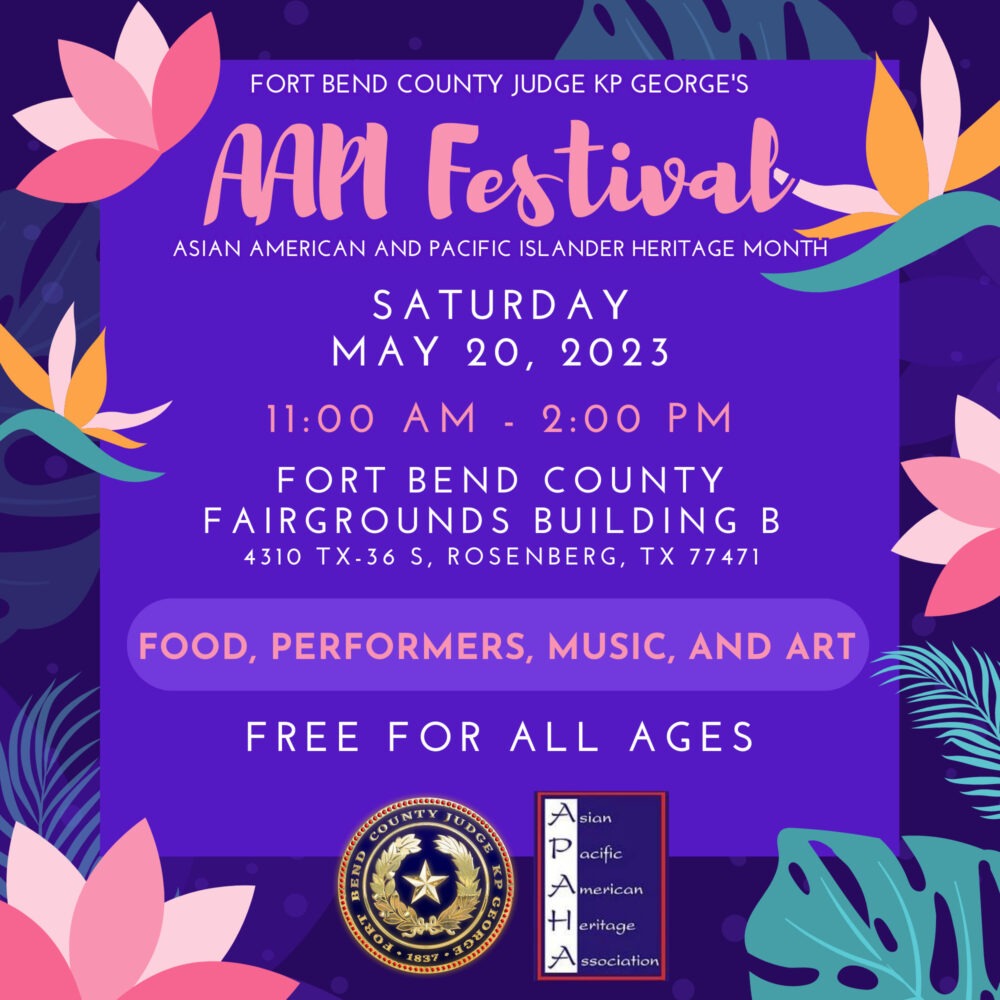 The most ethnically diverse county in the Houston area – and all of Texas, for that matter – will host a free, family-friendly festival this weekend to celebrate the culture of Asian Americans and Pacific Islanders.
The second annual AAPI Festival, held in conjunction with Asian American and Pacific Islander Heritage Month, is scheduled for 11 a.m.-2 p.m. Saturday at the Fort Bend County Fairgrounds, 4310 State Highway 36 in Rosenberg. It is being hosted by Fort Bend County Judge KP George, an Indian American who in 2018 became the first person of color and first foreign-born person elected as the county government's top official.
"This event aims to unite the community together through food, performances, history, art and education," George's office wrote in a news release about the festival.
There will be a range of activities and attractions at the festival, including dance performances that highlight the cultural heritage of Chinese, Hawaiian, Indian, Korean and Vietnamese communities. An assortment of Asian food also will be available from local vendors such as Bombay Grill, Bonsai Fusion Japanese Steakhouse and Opa Yummy Catering.
A raffle also is planned, according to George's office.
Fort Bend County, a largely suburban and rural area southwest of Houston, has been growing rapidly in recent decades and had more than 889,000 residents as of 2022, according to the U.S. Census Bureau. Its population is 30.2 percent white, 25.5 percent Hispanic or Latino, 21.9 percent Black and 21.6 percent Asian.