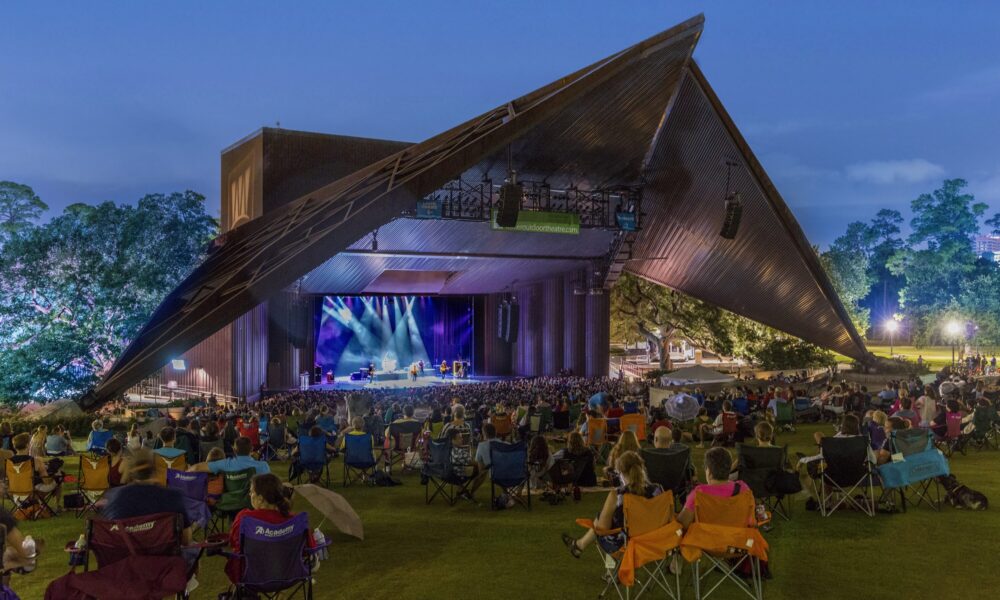 As Miller Outdoor Theatre reopens Friday for its 100th anniversary season, its caretakers also have an eye on serving upcoming generations of Houstonians.
The Miller Theatre Advisory Board has launched a $12.5 million capital campaign for the city-owned venue in Hermann Park, where a variety of free, family-friendly outdoor performances are held. The money raised will be used for renovations and improvements to both the covered and hillside seating areas as well as a new entryway.
"I wish I had a dollar for every time a performer told me there's no other place in the world that feels like Miller does when you're on that stage peering out in the crowds and that beautiful park," managing director Cissy Segall Davis said in a news release from the theatre. "It really is just magical."
A series of 100th anniversary events are planned at Miller Outdoor Theatre, including a 1920s-themed extravaganza on Saturday night with vaudeville performers, swing dance lessons and live mural painting. A birthday celebration with a 7-foot-tall cake is scheduled for May 12 – 100 years to the day after the theatre was dedicated – and the 2023 season will conclude Nov. 11 with "A Steampunk Spectacular" featuring Earth-themed music and visuals.
It all starts Friday, when Town Square with Ernie Manouse will broadcast live from Miller Outdoor Theatre from 3-4 p.m. The radio show on News 88.7 FM will feature members of the Trinity Irish Dance Company, which will kick off the 2023 season with a St. Patrick's Day performance at 8 p.m.
More than 100 other shows will be held at Miller Outdoor Theatre during the upcoming months, including the annual Houston Shakespeare Festival, events to celebrate Cinco de Mayo, Juneteenth and the Fourth of July as well as tributes to Bollywood and Chinese culture.
A variety of musical genres will be represented throughout the 2023 season, including rock 'n' roll, soul and Motown. There also will be performances by the Houston Grand Opera, Houston Symphony and Houston Ballet, among many others.
"Miller is for everyone," said Romulo Tim Cisneros, chair of the theatre's advisory board. "Our goal as board members is to invite the world's performers to Houston to share their gifts with our community."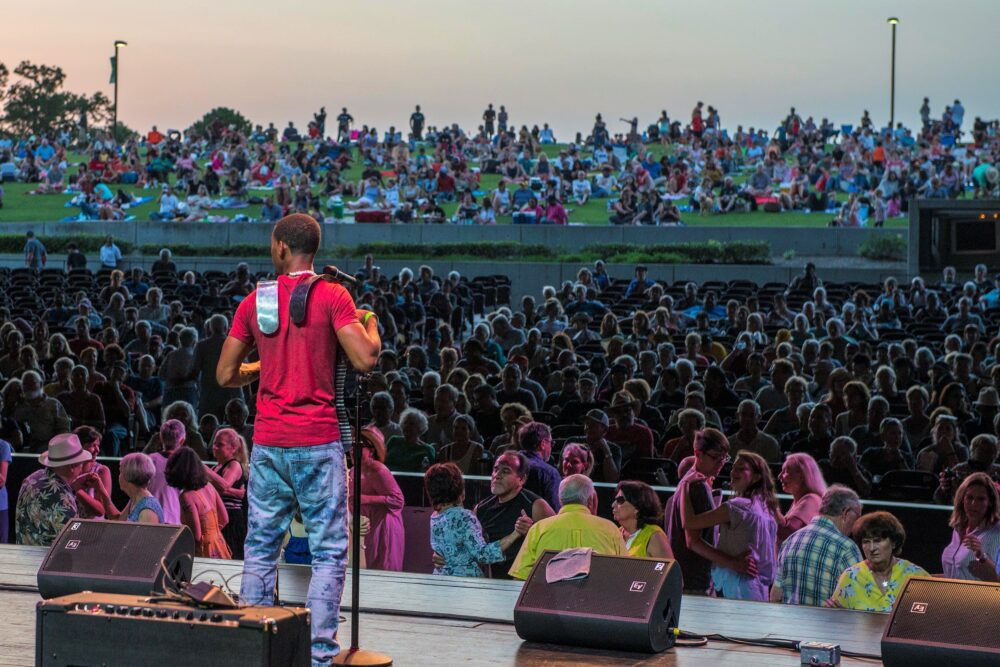 Constructed on land donated to the city in 1919 by Jesse Wright Miller, the outdoor theatre has hosted gatherings for amplified radio broadcasts of events such as the World Series in 1925. Among the performers who have graced the venue's stage are late Tejano superstar Selena, Tony Award winner Tommy Tune, classic rock legend Peter Frampton, blues musician John Lee Hooker and country stars Randy Travis, Conway Twitty and Dwight Yoakum.
The covered area at the theatre has 1,705 seats and 20 wheelchair spaces, with space for another 4,500 visitors on the hill. Admission is free for all, although tickets are required in order to reserve seats in the covered section.
Tickets can be reserved online at https://www.milleroutdoortheatre.com/get-tickets/ and will be available beginning at 10 a.m. the day before a performance through noon the day of the show. All unoccupied seats will be made available to attendees 5 minutes before the beginning of each performance.
Refreshments and picnic supplies can be purchased at the concession stand at Miller Outdoor Theatre. Visitors also are allowed to bring their own food and drinks, including alcohol, as well as blankets and lawn chairs. Glass containers are not permitted, and neither are pets. Smoking is prohibited as well.
For assistance with handicapped accessible seating, call the theatre box office in advance at 832-487-7123.
Visit https://www.milleroutdoortheatre.com/ for a complete list of performances or to make a donation as part of the theatre's capital campaign.