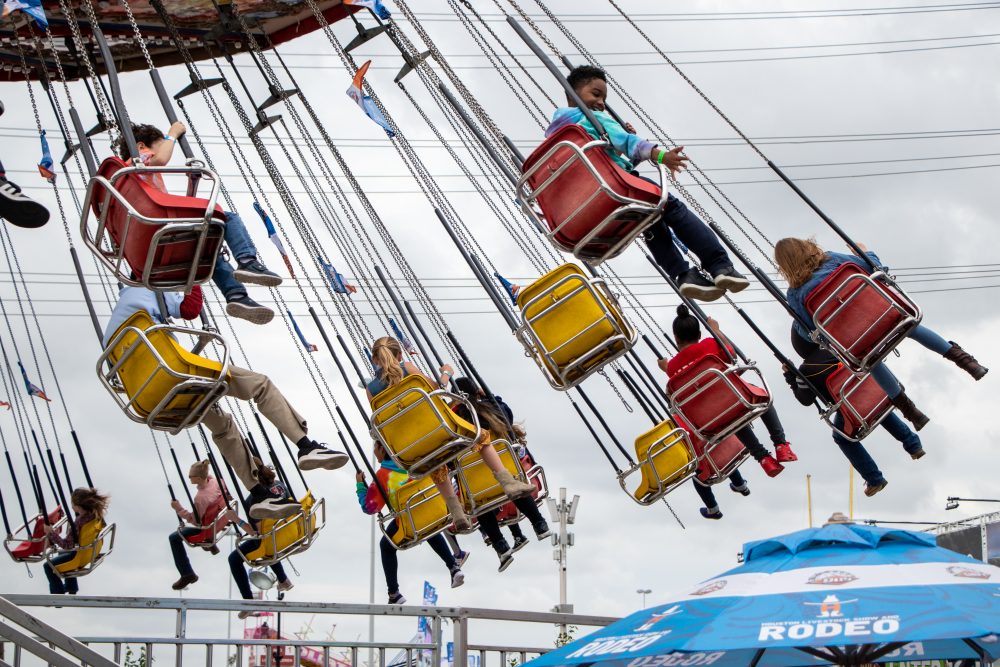 The Houston Livestock Show and Rodeo, which opens Tuesday at NRG Park, figures to be more friendly this year to visitors with disabilities.
The U.S. Attorney's Office for the Southern District of Texas announced last week that the rodeo and its venue had resolved violations of the Americans with Disabilities Act (ADA) ahead of this year's rodeo, which runs from Tuesday through March 19. The attorney's office said it launched an investigation last year after receiving community complaints about a lack of accessible facilities, routes, parking and seating at the rodeo.
"(The) investigation found significant barriers to accessibility," the attorney's office wrote in a news release. "However, the HLSR and NRG Park cooperated fully with the investigation. After the barriers were brought to their attention, officials worked diligently and expeditiously to correct all major violations before the start of the 2023 rodeo."
Parking areas and many restroom facilities at the NRG complex are now ADA-compliant, according to the attorney's office, as are temporary ramps and handrails along with several permanent countertops within NRG Park. Rodeo officials also increased the number of accessible portable restrooms and accessible dining and seating areas, along with revising their elevator policy and adding a new stair lift in NRG Arena, among other changes.
Chris Boleman, the president and CEO of the rodeo, said in a statement that rodeo officials are "thrilled" to have the matter resolved.
"The Houston Livestock Show and Rodeo is a proud part of the community and have made it a top priority to accommodate the needs of our guests with disabilities," Boleman said. "Over the past year, we have made several modifications and enhanced many areas of accessibility at NRG Park including parking, pathways and walkways, security screening, restrooms, food and beverage locations and seating. We are continually dedicated to ensuring that all activities and programs are accessible by people with disabilities."