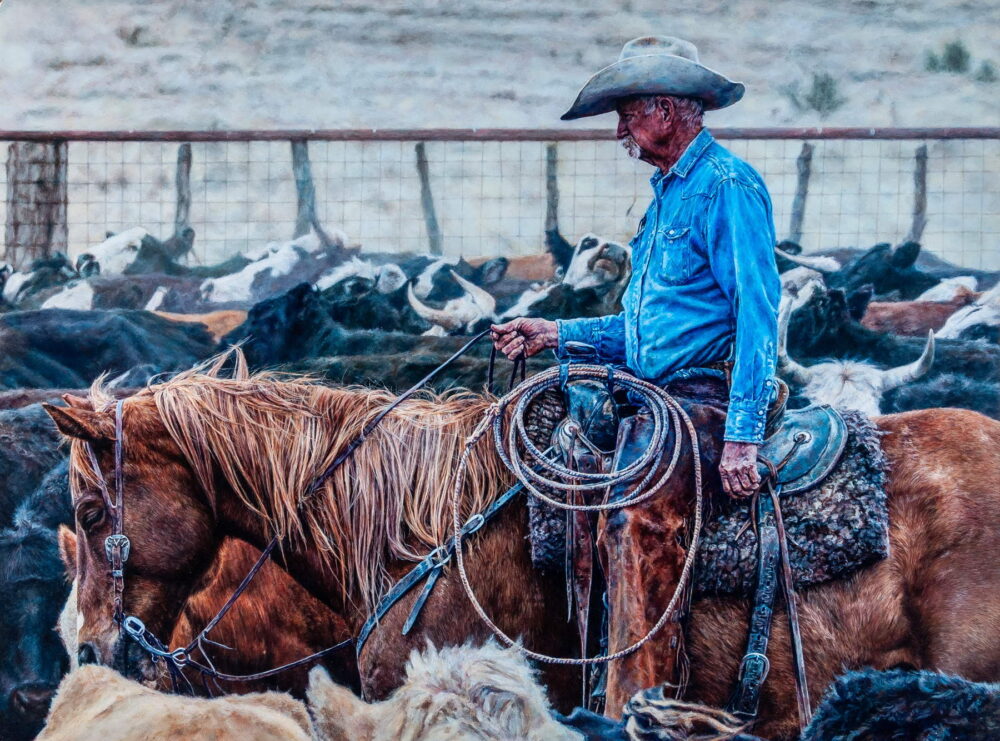 Two Houston-area high school students each will receive tens of thousands of dollars from an upcoming art auction after earning the top honors in the Houston Livestock Show and Rodeo's annual school art competition.
Mia Huckman from Lamar Consolidated ISD, who was the runner-up in last year's competition, was named as this year's grand champion at Saturday's awards ceremony. This year's reserve grand champion is Eliza Hoffman from Clear Creek ISD.
Their works of art, along with those of 70 other students from the Houston area and across Texas, will be part of a March 12 auction. The rodeo runs from Feb. 28-March 19 at NRG Park.
Based on a predetermined payment structure as part of the auction, Huckman is guaranteed to receive between $28,000-$38,000 for her winning painting, "Our Last Roundup." Hoffman will receive between $14,000-$19,000 for her painting, "Morning Dove."
Each of the 72 students whose artwork will be featured in the auction is guaranteed to receive at least $1,500. Their works also will be displayed throughout rodeo season in the Hayloft Gallery in the lobby of NRG Center.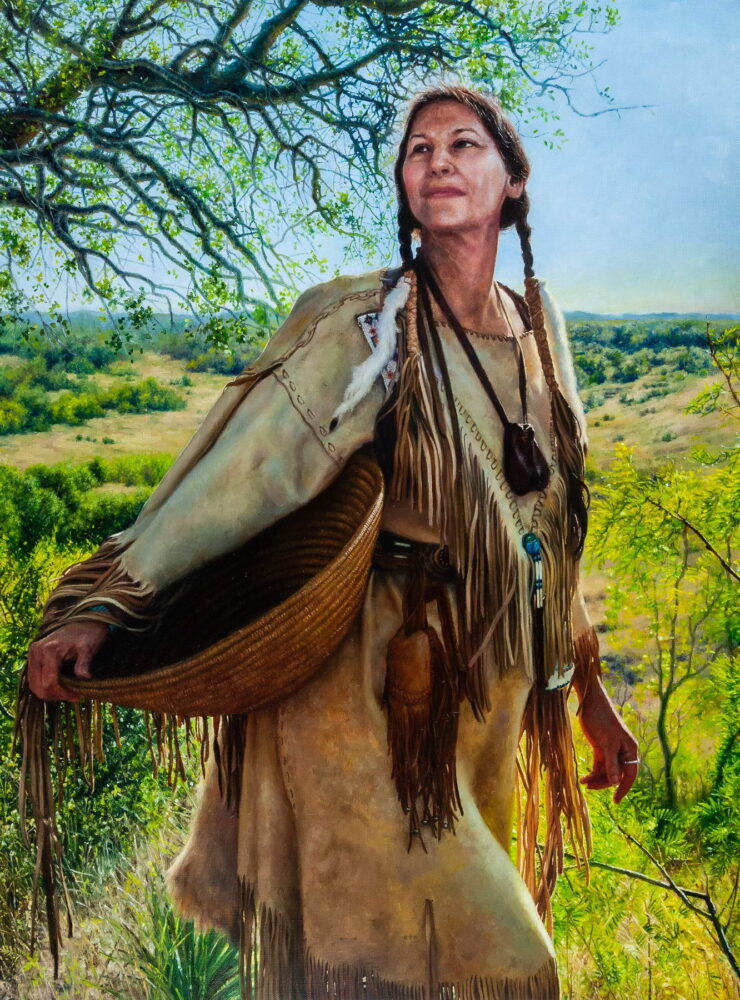 A total of about 200,000 students from 105 public school districts and 59 private schools participated in the rodeo's school art program this year, with those schools submitting nearly 4,000 entries for preliminary judging. More than 800 works of art were selected to advance to the next round, and then the top 72 were picked to be part of the upcoming auction.
High school students submitted artwork in the following categories – colored drawing, mixed medium, monochromatic drawing, painting and 3D – and there also were competitions among elementary and junior high students. The other top honorees were Pearland ISD's Joshua Washington, the class champion in the colored drawing category; Pearland ISD's Tanner Tran, the mixed medium winner; Pasadena ISD's Allisen Ambriosio in the monochromatic drawing category; Katy ISD's Mia Paz, the class champ in painting; Spring Branch ISD's Alina Du, who won the 3D class; Pearland ISD's Rubi Thorn in the junior high division; and private-school student Samia Adeshina in the elementary competition.
In addition to the auction money, the rodeo said its school art program provides 15 scholarships annually to graduating high school seniors – each worth $20,000 over four years – to pursue a degree at a Texas college or university. The purpose of the program, which has seen about 10 million contest entries since its inception in 1965, is to promote an awareness of agriculture, Western heritage and rodeo activities.