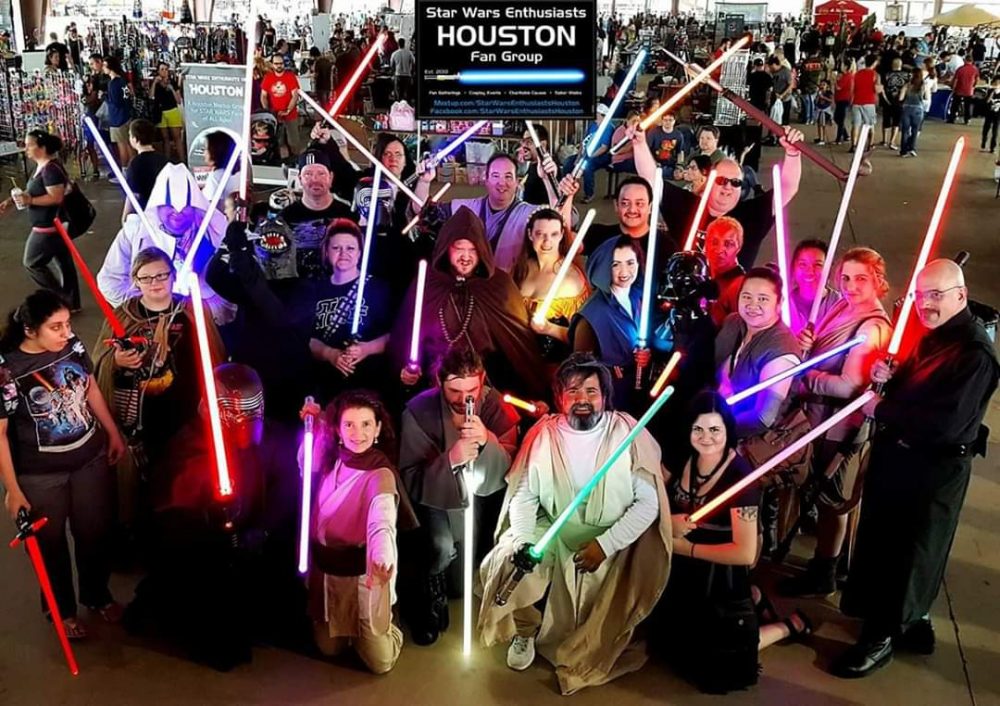 The phrase, "May the force be with you," was uttered throughout the Star Wars franchise to bid warriors good luck or good will. Over time, the phrase spun into a pun, and became "May the 4th be with you."
Now, on May 4th, Star Wars fans across the galaxy celebrate the legacy of the franchise. Here's a few ways you can do just that in the Houston area this year.
Axelrad
The iconic Houston beer garden will celebrate the day with Star Wars themed drinks, movies, live music, costume contest and a themed photo booth. Celebrations begin at 7 p.m.
ComedySportz Houston
This local improv comedy theater will host Star Wars: Unscripted at 8:00 p.m. tonight and May 6-7. Improvisors mix up the 1977 sci-fi classic "Star Wars: A New Hope" using audience suggestions to reinvent classic characters and situations.
Eureka Heights Brewery
Eureka Heights Brewery will be screening the "Empire Strikes Back," as well as hosting a trivia night with prizes "from a galaxy far far away." Trivia starts at 7 p.m. and the movie screening begins at 7:30 p.m.
Friends For Life Animal Shelter
The Heights based animal shelter will combine animals with Star Wars through hosting various events including a photo opportunity with professional cosplayers, an adoption drive, food, drinks, as well as a costume contest among much else. Friends For Life will kick their night off at 5 p.m., and the event is welcome to all ages.
Helen Hall Library
League City has its own set of celebrations tonight at Helen Hall Library. Visitors can partake in Star Wars themed arts and crafts, open to all ages starting at 6 p.m.
Minute Maid Park
Later this month, when the Astros play the Dallas Rangers, the first 10,000 fans to enter the game will receive a Star Wars themed Astros bobblehead or a Chewbacca can cooler during their Star Wars Day celebration on May 19th. Fans are encouraged to dress up as their favorite Star Wars character as well.
Jones Hall
The Houston Symphony will honor Star Wars theme composer John Williams, in their show "The Best of John Williams: Star Wars & More in Concert." The show will run from May 27 – May 29, and will be also livestreamed online. Tickets can be found here.