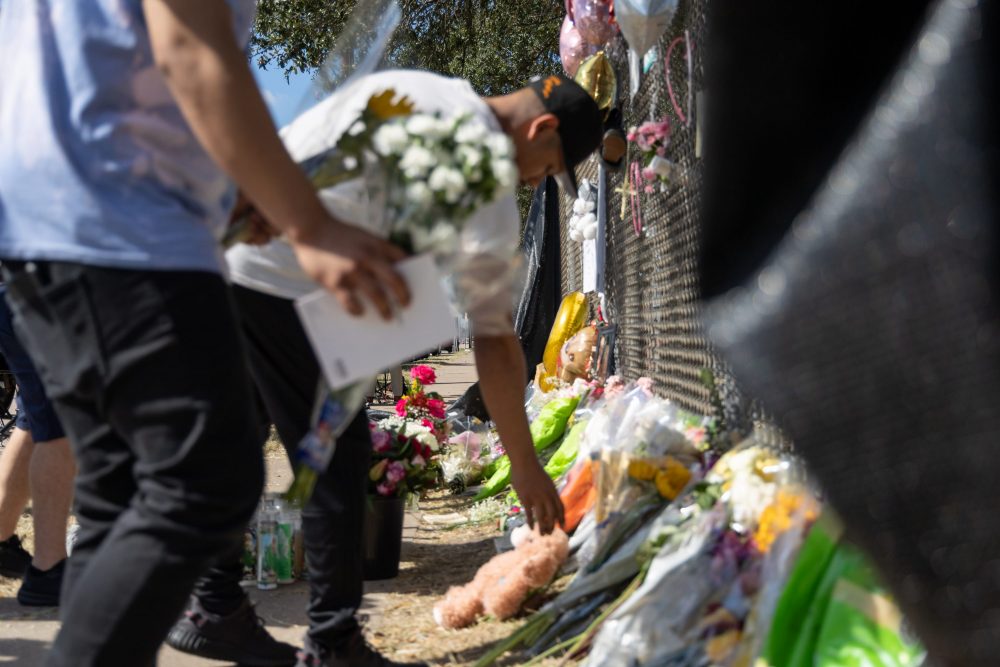 The names of all eight victims killed during Friday's Astroworld Festival were released on Monday.
The victims identified were Mirza Baig, 27, of Houston; Rodolfo Peña, 23, from Laredo; Madison Dubiski, 23, from Cypress; Franco Patiño, 21, from Illinois; Jacob Jurinke, 20, from Illinois; John Hilgert, 14, from Houston; Axel Acosta, 21, from Washington; and Brianna Rodriguez, 16, from Houston.
"In the days to come we'll hear more about their stories, their dreams and what they hoped to accomplish in life," Harris County Judge Lina Hidalgo said on Twitter. "To the parents, family members, and friends with a gaping hole in their hearts today, on behalf of the people of Harris County, we are with you."
Harris County has released the names of the 8 AstroWorld victims:
Mirza Baig, 27, HOU.
Rodolfo Peña, 23, Laredo
Madison Dubiski, 23, Cypress
Franco Patiño, 21, Illinois
Jacob Jurinke, 20, Illinois
John Hilgert, 14, HOU
Axel Acosta Avila, 21, Washington
Brianna Rodriguez, 16, HOU

— Lina Hidalgo (@LinaHidalgoTX) November 8, 2021
The family of at least one of the eight who died have announced they would sue over the incident.
On Friday night, a crowd of 50,000 people gathered at NRG Park for the Astroworld Festival, a music festival hosted by Houston rapper Travis Scott. The event turned deadly when the crowd surged the stage during Scott's performance. Hundreds were injured and 25 were sent to the hospital.
Police said they started seeing festival attendees collapse around 9:30 that night, and contacted the festival's organizers. But Scott's performance went on uninterrupted and didn't stop for about another 40 minutes.
"There are a lot of questions that still need to be answered," Mayor Sylvester Turner said at a press conference Saturday afternoon.
John Hilgert, a freshman at Memorial High School, and Brianna Rodriguez, a junior at Heights High School, were the youngest victims among those who died from the incident Friday.
A family member set up a GoFundme page to cover Rodriguez's funeral expenses. The page described Rodriguez as a "vibrant" girl with a passion for dancing. The page has raised more than $66,000.
Axel Acosta, who traveled from Washington for the show, went unidentified for days after the concert. His phone was found at a festival lost-and-found area, and his family spent days making phone calls to no avail before he was identified after the family put out a call for help on social media, according to a GoFundMe account set up for the family's expenses.
The fundraising site set up a list of verified accounts this week to help four of the victims, one of whom is a 9-year-old boy in a medically induced coma. More than $140,000 has already been raised for the families.
Scott announced that he would cover the funeral expenses for the victims who were killed Friday night, according to media reports. The rapper also set up a free therapy service for anyone affected by the event.
"I mean, I'm honestly just devastated, and I could never imagine anything like this just happening," Scott said in a video posted to Instagram over the weekend. "I'm going to do everything I can to keep you guys updated and keep you guys informed on what's going on. Love y'all."