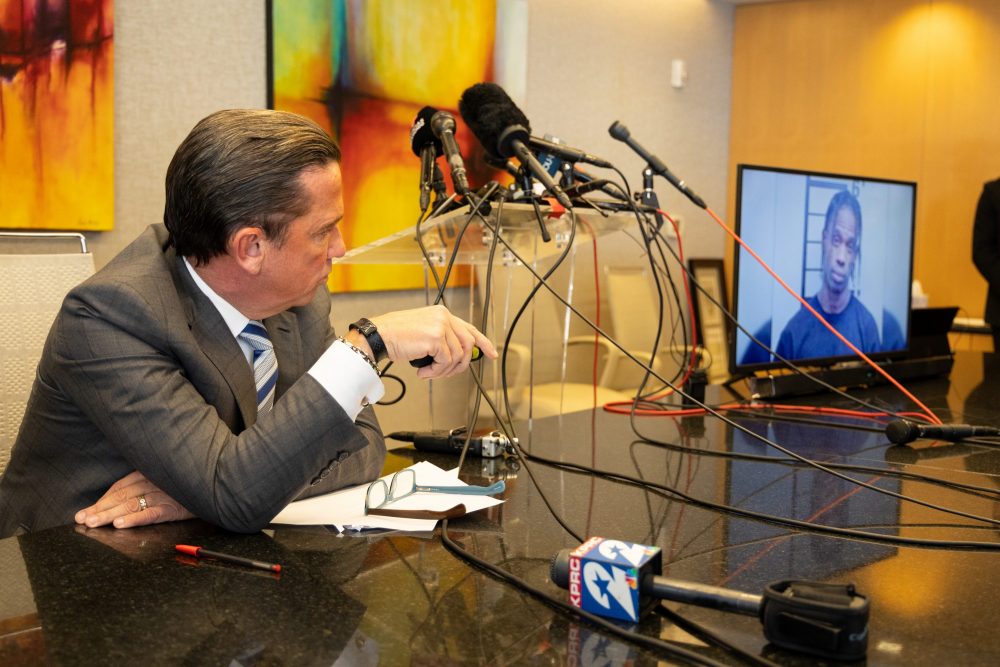 Updated Nov. 17, 2021 at 8:11 a.m. CT
Hundreds of Astroworld Festival attendees have now sued concert organizers, according to records filed with the Harris County District Clerk's Office.
Many of the complaints name rapper Travis Scott as a defendant, as well as promoters Live Nation and Scoremore. All of the suits allege negligence on the part of the defendants, and are asking for more than $1 million each.
— Scoremore (@WeScoreMore) November 8, 2021
Ten people were killed at the festival after a crowd awaiting the Houston rapper rushed towards the front of the stage when he began his performance. Ages ranged from 14 to 27. Twenty-five people were hospitalized.
Many of the lawsuits were filed by the same firm, Roberts Markland. Each of those suits contain boilerplate language blaming organizers for inadequate security and a failure to keep people safe during the event. The ensuing chaos left the plaintiffs "seriously and permanently damaged," according to the complaints.
"There is one general contractor and that general contractor is Live Nation," said attorney Sean Roberts. "And in my opinion, Live Nation, the buck starts and stops with it."
Meanwhile, a lawyer for the family of 21-year-old Axel Acosta, who died at the music festival, filed a $750 million lawsuit on behalf of more than 120 people — the largest lawsuit to date.
"This concert was planned incredibly poorly," said Attorney Tony Buzbee at a press conference.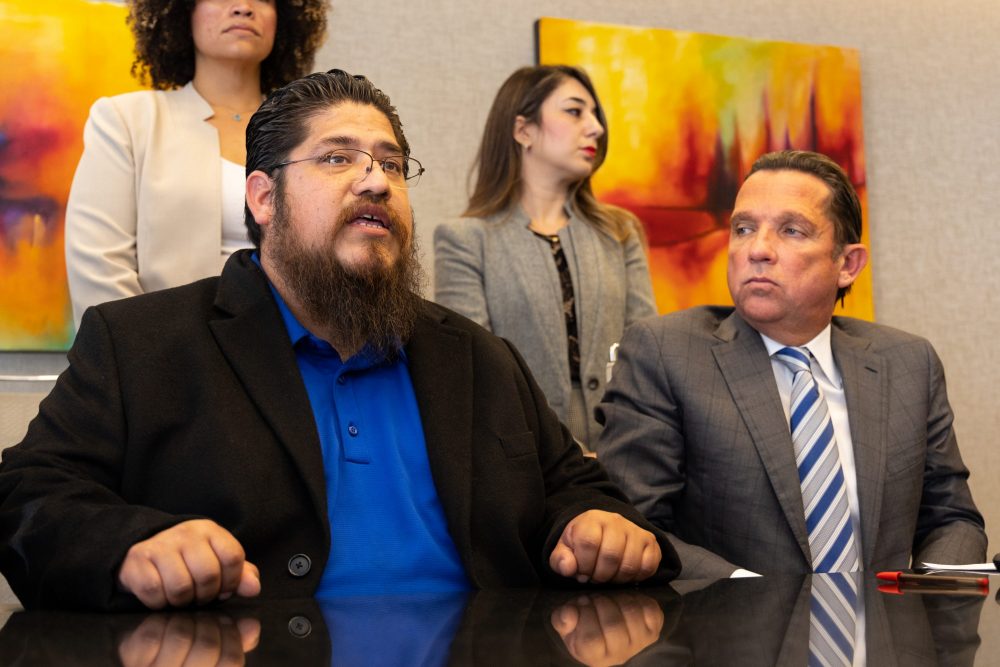 Buzbee said he would file suit on behalf of Acosta's family, along with more than 30 other plaintiffs.
"There was no management of that event whatsoever. It was pure and utter chaos," said Buzbee.
Edgar Acosta, the victim's father, also spoke at the press conference, describing how he tried to reach his son after hearing about the tragedy.
"I called to his hotel. They told me he didn't stay the night," Acosta recalled. "He was a great kid. Excellent student. He was trying to study and go to school to be an engineer or computer programmer," he said.
"There were not enough people to help him," added Buzbee. With the suit, Buzbee explained that he intended "to change the way concerts are put on, organized and managed in the United States and the world."
Civil rights lawyer Ben Crump also announced on Twitter Sunday night that his firm was representing victims of the crowd rush, including 21-year-old Noah Gutierrez.
NEWS ALERT: @AttorneyCrump has issued a statement & is representing victims in the aftermath of the Travis Scott Astroworld concert, including 21-year-old Noah Gutierrez who described a scene of chaos and desperation. pic.twitter.com/Tfo5EA4mVL

— Ben Crump Law, PLLC (@BenCrumpLaw) November 7, 2021
According to the suit, Gutierrez was in a VIP section of the concert when the crowd began to get out of control, and he was "forced to watch in terror as several concertgoers were injured and killed as a result of crowd surge," leading to "severe and lifelong emotional trauma."
The suit also criticized the response of the festival's organizers, who after being alerted of a "mass casualty incident" allegedly continued the show for another 40 minutes.
Attendee Manuel Souza was allegedly being trampled and suffered serious bodily injuries, according to another suit filed in Harris County.
In a statement, Souza's lawyer accused Travis Scott of creating a dangerous environment at his concerts, and said the festival's organizers should take full responsibility for what happened.
"As proud residents of Houston, we are sickened by the devastating tragedy that took place on Friday night," said Ryan MacLeod with the law firm Kherkher Garcia. "Travis Scott has a history of inciting violence and creating dangerous conditions for concertgoers."
Scott could not be reached for comment. In a statement, Live Nation confirmed the lawsuits but declined to comment on them further.
"We continue to support and assist local authorities in their ongoing investigation so that both the fans who attended and their families can get the answers they want and deserve, and we will address all legal matters at the appropriate time," the company wrote.