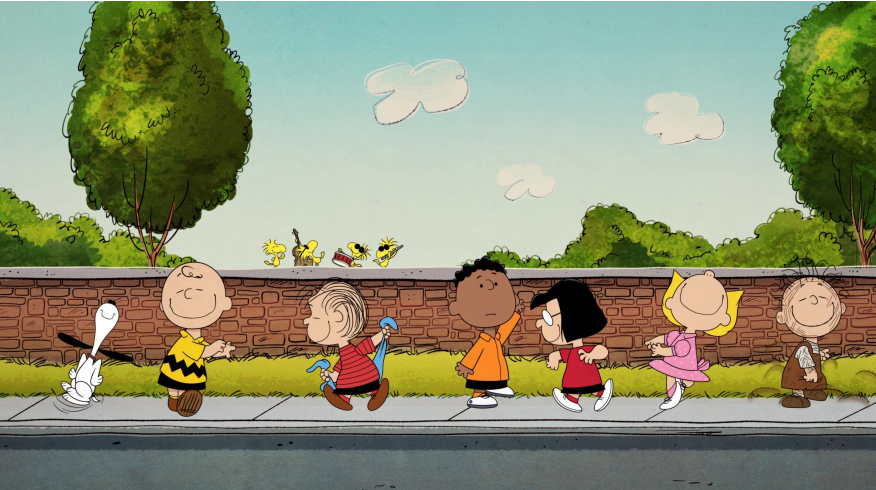 The gang from "Peanuts" will have a free-TV home for the holidays after all.
Apple TV+ and PBS announced Wednesday that "A Charlie Brown Thanksgiving" will air Sunday night on PBS — in Houston, that means 6:30 p.m. on KUHT TV 8.
The "Peanuts" Christmas special and its indelible Vince Guaraldi soundtrack will make a PBS appearance at 6:30 p.m. Central time on Dec. 13.
This is a gear shift for Apple TV+, which bought the rights to the iconic cartoon series earlier this year. Last month, Apple announced plans to air the specials and other Peanuts content only on the streaming service.
That set off a social media firestorm from die-hards who believe Charlie Brown on broadcast television is as crucial to the holiday season as turkey in the oven or elves in Santa's workshop. One fan tweeted: "Watching these specials every year felt like we, as America, were all around the same TV watching together. I know it's a small thing, but I really feel like we need this in a time when the country feels so divided." The hashtag #BringBackCharlieBrown was born.
https://twitter.com/iiSpringMochi/status/1319006495393107971?s=20
Apple did make the Peanuts' Halloween, Thanksgiving and Christmas specials free to watch for short spells before the holidays, but that wasn't enough for the loyalists. Then came Wednesday's PBS announcement.
A lot of holiday traditions are changing this year. One won't, though: Charlie Brown's never going to be able to put the boot to that football in Lucy's clutches.
This story originally appeared on KERA.
Got a tip? Email Rick at rholter@kera.org. You can follow him on Twitter @rickholter.
KERA News is made possible through the generosity of our members. If you find this reporting valuable, consider making a tax-deductible gift today. Thank you.