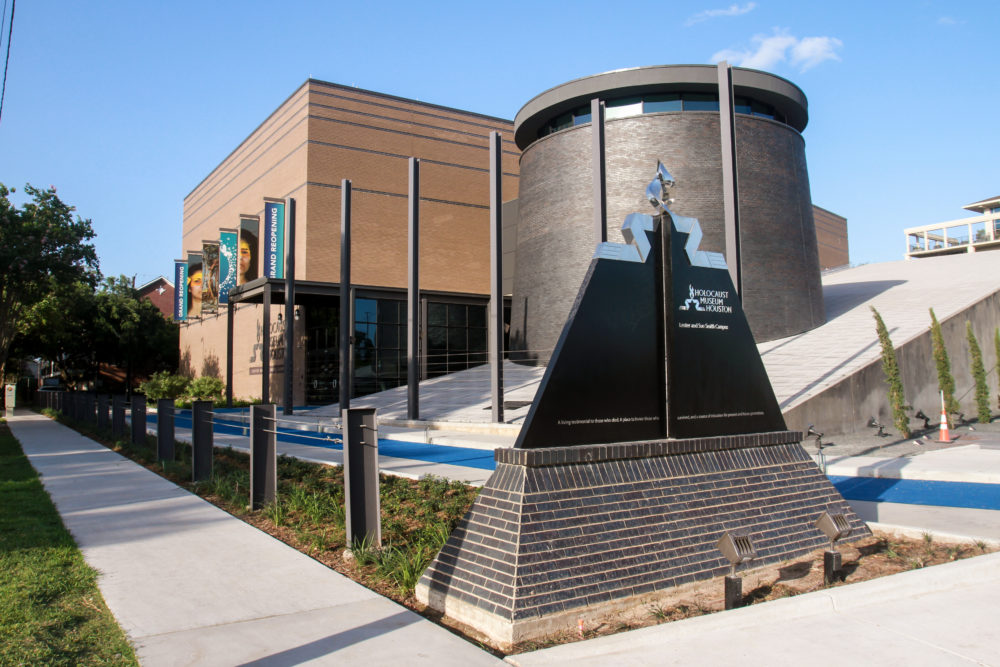 The Houston Holocaust Museum is reopening Saturday at nearly double its previous size, following a $34 million expansion. The new building is almost 57,000 square feet, making it the fourth largest Holocaust museum in the country. Alongside an expanded facility, it has also expanded its mission.
Kelly Zúñiga, CEO of the Holocaust Museum Houston, told Houston Matters that while the Holocaust gallery is still a main part of the museum, they have also expanded their galleries to include a larger discussion of human rights and genocides throughout recent history.
"The human rights movement was an outgrowth of the Holocaust," she said. "So, that's exactly what we do is we talk about that history in our human rights gallery."
Also included in the new galleries, is a showcase of seven "upstanders" who worked towards stopping injustices in their communities. Zúñiga said she hopes that this exhibit shows visitors how important their voices are.
"Our museum is not a passive learning experience," she said. "We feel that it is so important that our visitors leave feeling emboldened, that they can take action and make a difference in our world. That's really what our mission is."
As part of the museum's efforts to engage the Houston community, every aspect is in both English and Spanish. In the Human Rights Gallery, six local non-profits are highlighted to visitors.
Zúñiga says that the museum has dedicated staff members whose job it is to go to local schools and teach students about the Holocaust and other genocides, and to start a discussion about human rights.
She also says that she will measure the success of the redone museum through the success of this outreach as well as through different collaborations that the museum brings in.
"We measure success by involvement, and I think that many many people from all over the world will come to this museum," Zúñiga said.
Listen to the full Houston Matters conversation with Kelly Zúñiga, CEO of the Holocaust Museum Houston, in the audio below: