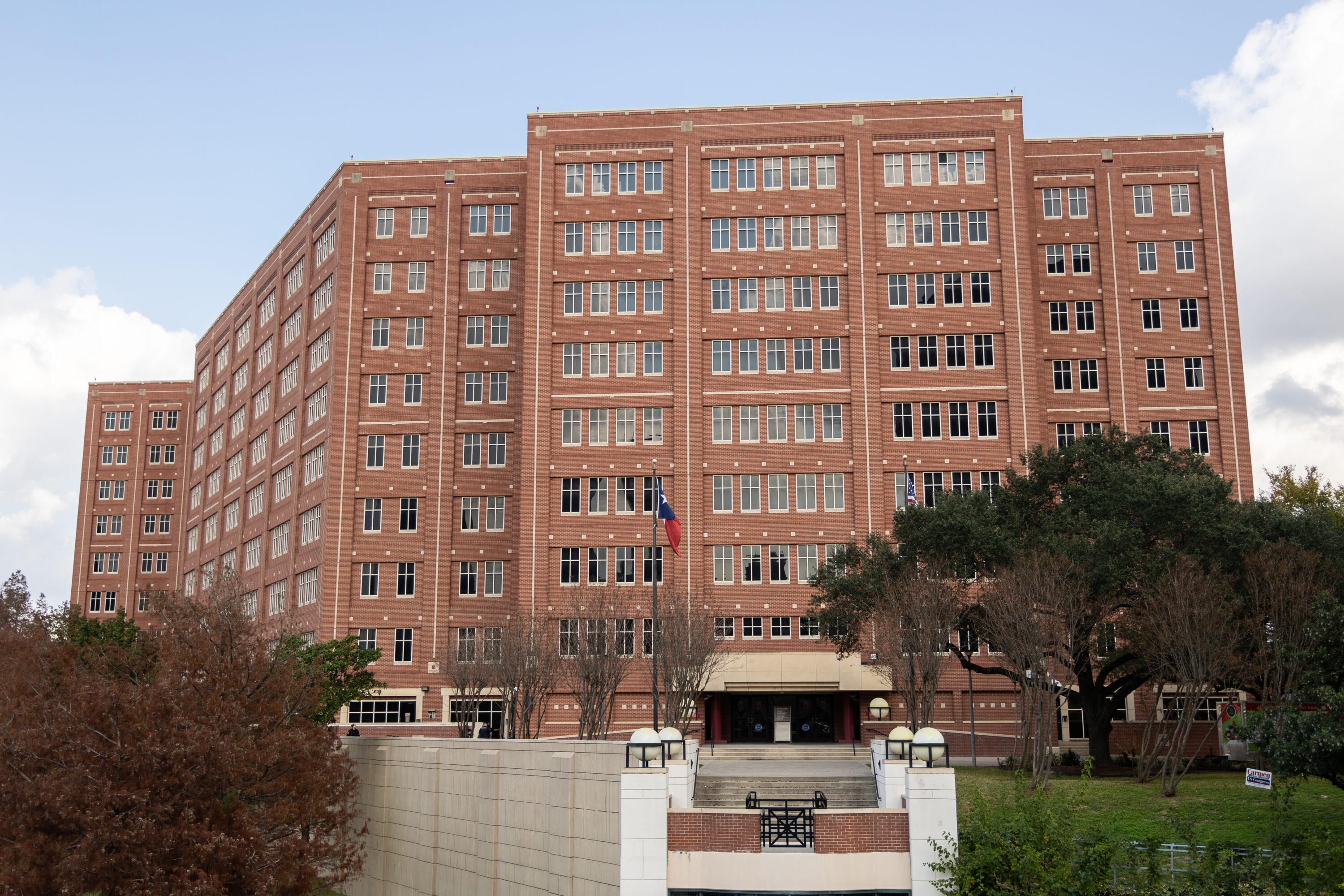 Another man died while in custody at the Harris County Jail on Thursday, marking the 12th reported death from within the facility this year.
According to the Harris County Sheriff's Office, 62-year-old Raymond Cooper had no "obvious physical injuries" when he suffered from an "apparent medical emergency" in a medical ward of the jail. Authorities say Cooper was brought to a nearby hospital where he was pronounced dead at around 5:30 a.m. on Thursday.
The sheriff's office says Cooper had been in the jail since July 15. His death is being investigated by the Texas Rangers and the autopsy will be conducted by the Harris County Institute of Forensic Sciences.
This comes after a federal lawsuit was filed last month accusing the county of creating a "culture of death" inside the Harris County Jail. As of now, at least 12 people have died while in custody this year. This comes after at least 27 people died last year — the highest number in nearly two decades, according to county records and data from Texas Justice Initiative.
For over a year now, the Harris County Jail has been noncompliant with state safety standards for a lack of timely medical care, keeping people in holding cells for longer than the legal limit and insufficient staffing levels within the facility. Last month, officials with the Texas Commission on Jail Standards warned the county that they'd be subject to "escalated enhanced enforcement" if the laundry list of issues within the troubled facility aren't remedied.
There are nearly 200 job vacancies at the jail, according to Sheriff Ed Gonzalez, who recently urged county officials to set aside more money in county's proposed 2024 budget to cover salary increases for detention officers. This comes as the jail continues to suffer from chronic overcrowding.
On average, people spend nearly 200 days in the jail waiting for their day in court, according to the Harris County Jail dashboard. In comparison, the statewide average is about 60 days, according to Gonzalez. As of Thursday, there were 9,502 people in the jail and 1,219 people were being outsourced to other facilities.
According to Brandon Wood, executive director of the Texas Commission on Jail Standards, properly staffing the facility should be the county's primary focus.
"Staffing, being the major driver of these areas of concern, is a difficult issue to address, but they are going to have to figure out a way to address it," Wood said. "They need to be making measurable, sustainable progress in very short order."
According to Wood, they're expecting an update from Harris County during the commission's quarterly meeting on Nov. 2.