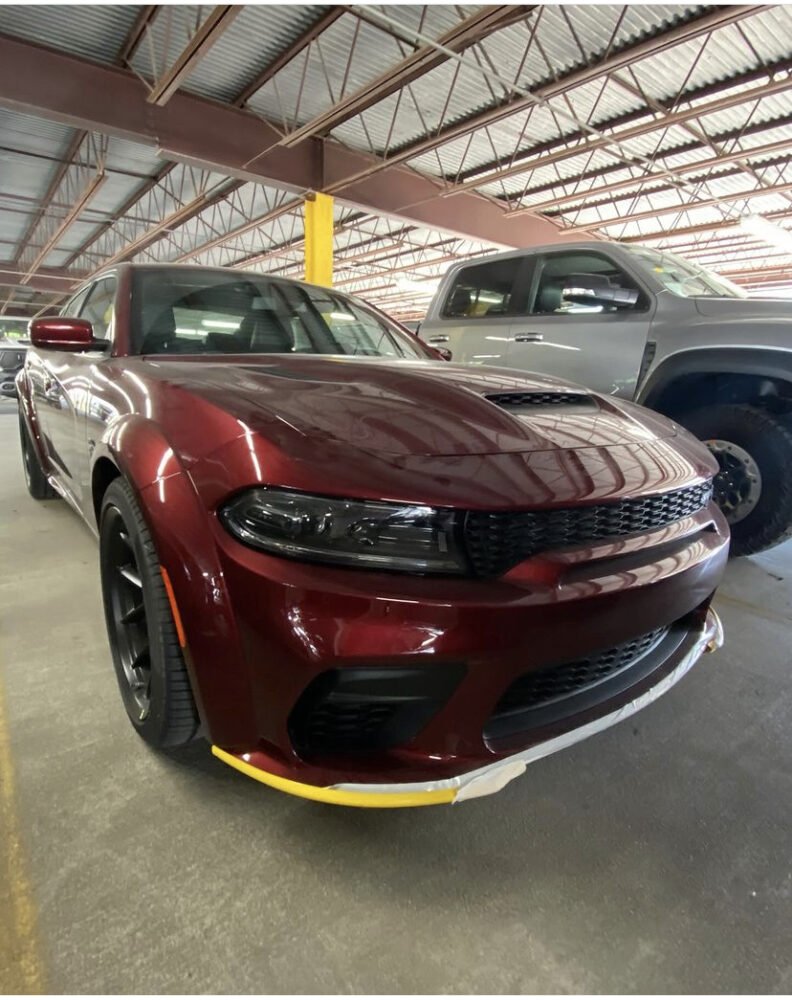 Houston police are searching for a man accused of stealing two vehicles late last month – including a sports car owned by baseball hall of famer Reggie Jackson – and subsequently causing a multi-vehicle crash while evading detectives who were investigating the thefts.
Harris County court records show that Juan Luna, 30, has been charged with five felony crimes related to the incidents: aggregate theft of property valued at between $150,000-$300,000, evading arrest with a motor vehicle and three counts of aggravated assault with a deadly weapon in connection to a crash that involved five vehicles. The charges were filed Sept. 1, and Luna remained at large and wanted by police as of Thursday.
Luna lives in the Kashmere Gardens area and is a known gang member, according to court documents, which show he previously has been convicted of the felony crimes of aggregate theft and retaliation, along with misdemeanor assault, criminal mischief and possession of marijuana. The aggregate theft crime in 2016 involved a stolen truck, and the retaliation crime also in 2016 involved leaving threatening voicemails for a police detective who was investigating auto thefts, court records show.
As of Thursday, a defense attorney for Luna was not listed in the online court records for the most recent charges. An attorney who has previously represented Luna did not immediately respond to a message seeking comment.
WANTED: Photo of Juan Luna, 33, now charged with 5 felonies in auto theft & other investigations.

He's accused of stealing a 2022 Dodge Hellcat (below) in 1400 block of Texas St. on Aug 29.

Tips on Luna or vehicle's whereabouts: HPD Auto Theft or @CrimeStopHOU reward up to $5k. pic.twitter.com/Gaa4Bh89oZ

— Houston Police (@houstonpolice) September 6, 2023
Luna is accused of being involved in the theft of a 2021 Dodge Ram pickup truck early Aug. 29 from a parking garage in the Texas Medical Center, and then a subsequent theft of Jackson's 2022 Dodge Charger Hellcat late that afternoon from an apartment complex parking garage downtown, according to court documents. The vehicles are valued at a total of $170,000, court records show, with Jackson's red Hellcat being worth $100,000.
The 77-year-old Jackson, a slugging outfielder who earned the nickname "Mr. October" for his postseason exploits in the 1970s, now works as a special advisor to the Houston Astros.
Surveillance footage showed a blue Ford Fusion following the stolen vehicles out of both parking garages, and Luna admitted to a detective that he drove the sedan into the Texas Medical Center garage before the theft of the Dodge truck, court records show.
Luna's alleged admission occurred during a voluntary meeting with the detective on Aug. 31 in a Burger King parking lot near the Medical Center, according to court documents, which show that at one point during the meeting Luna allegedly fled in a white Toyota Camry, initially driving against the flow of traffic before crossing a median and into lanes moving the opposite direction. Police lost Luna during a subsequent chase, court records show, and he allegedly ran a red light and crashed into another vehicle at a different location a short time later.
The collision caused a chain reaction that resulted in four other vehicles being damaged, and people in three of those vehicles reported being injured, according to court records, which show that the Camry sustained extensive damage and Luna allegedly fled the scene on foot.
Court records show that Luna is 5-foot-7 and 185 pounds with brown eyes, black hair and a medium brown complexion. Anyone with information about his whereabouts is asked to contact the Houston Police Department or Crime Stoppers of Houston, which is offering a monetary reward for information that leads to Luna's arrest.