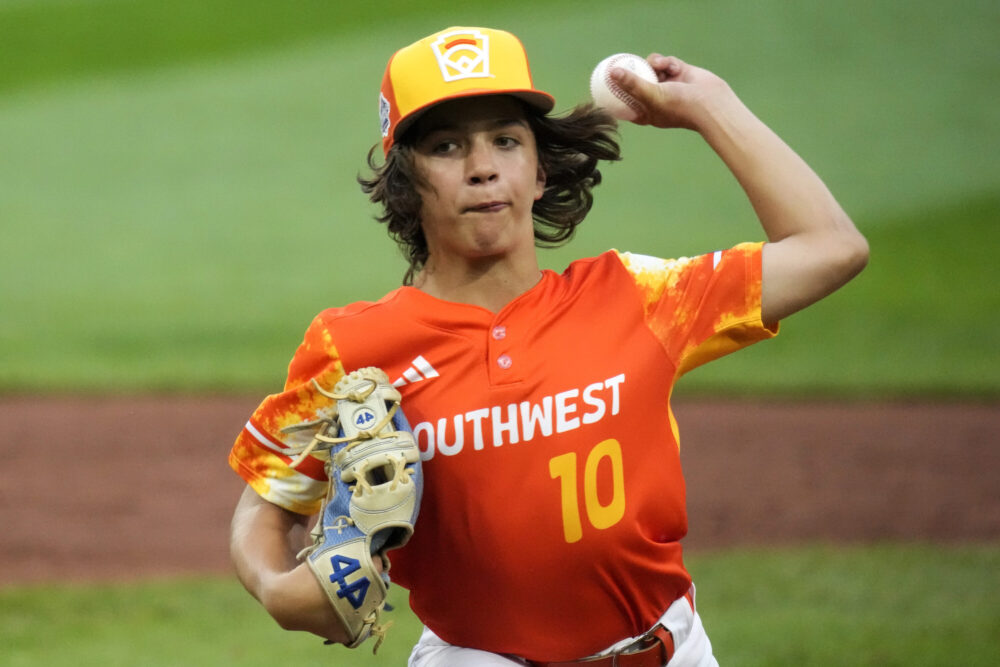 DJ Jablonski and Needville Little League continued to shine on the grandest stage in youth baseball.
Jablonski pitched 5-plus strong innings and hit a towering home run Monday night at Lamade Stadium, leading Needville to a 3-1 win against El Segundo, California, in the Little League World Series. The team from a small town southwest of Houston improved to 3-0 in the international tournament for 12-year-olds in South Williamsport, Pennsylvania, and is on the verge of reaching the U.S. championship game.
"It's pretty amazing," said Charlie Swanson, the president of Needville Little League, who has been in attendance for all three of the team's wins.
Needville, competing as Southwest, will next face Northwest, from Seattle, Washington, at 2 p.m. Wednesday in a game that will be televised by ESPN. The winner advances to the U.S. final on Saturday, while the loser would need to win Thursday in order to reach Saturday's game.
RELATED: Needville looks to make moves in debut appearance at Little League World Series
The left-handed Jablonski, who nearly pitched a complete game in Needville's Little League World Series opener last week, allowed one run and four hits while striking out five and walking one in 5.1 innings Monday. He punctuated his performance by striking out the first batter of the sixth and final inning, which was Jablonski's last batter because he reached his pitch-count limit.
Easton Ondruch, who made two tough catches in center field in the fifth to preserve a two-run lead, relieved Jablonski on the mound and recorded the final two outs to earn a save.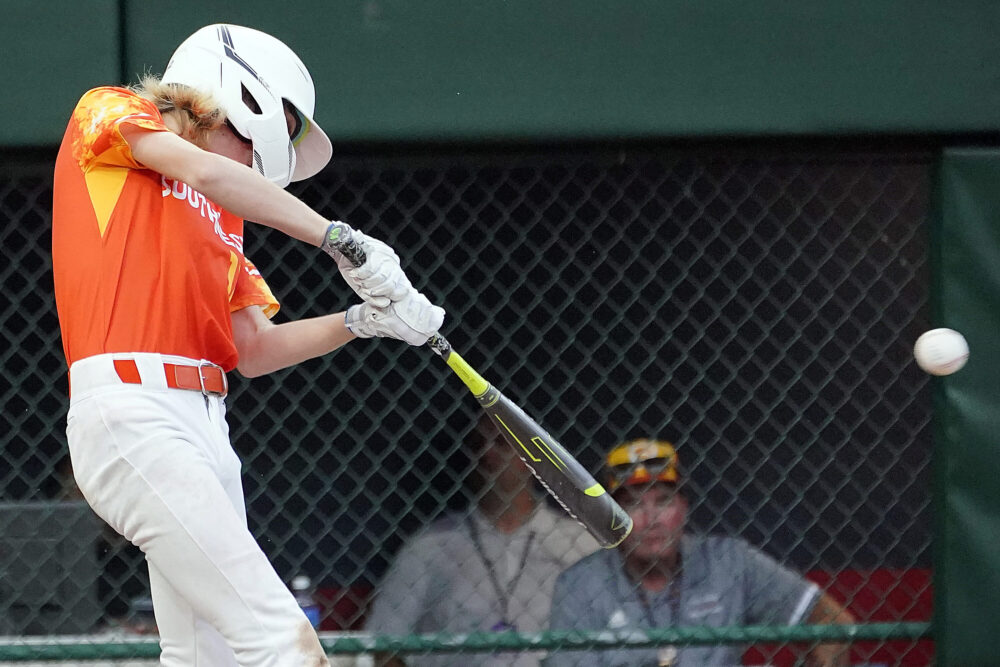 Needville jumped out to a 2-0 lead in the top of the first inning on singles by Dalyn Martin, Ondruch, Easton Benge and Colten Georgi, with the latter two hits driving in the game's first two runs.
RELATED: Needville races past Fargo to improve to 2-0 at Little League World Series
El Segundo cut its deficit in half in the bottom of the first, when Louis Lappe hit a homer to center field off Jablonski. But the Needville pitcher did not allow another hit until the fifth and helped himself offensively with his blast to right-center in the fourth.
"This kid is awesome," Swanson said of Jablonski. "He's a competitor. He's a team player and he's a captain. He's a leader. They follow his lead and follow by his example."
Jablonski also benefitted from a defense that committed only one error, with Jagger McRae making two strong plays at third base and Martin turning in the play of the game at shortstop. He made a diving, backhanded catch in shallow left field in the second.