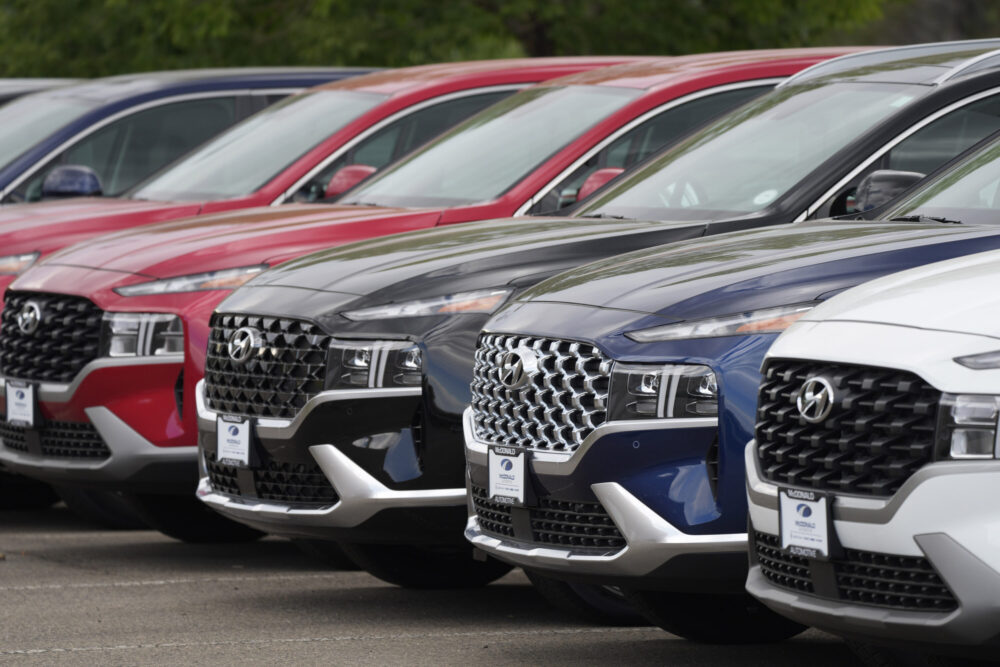 Hyundai owners who have been the frequent target of car thieves will finally get some help. The car company has sent out 23,000 steering wheel locks to police across the country to distribute in an effort to stop a rise in the thefts of some models of its vehicles.
Sergeant Eduardo Rivera with Harris County Sheriff's department says they received a shipment of the devices to distribute free to Hyundai owners.
"All we ask is that when you show up just bring an ID year and make of the vehicle which all are going to be Hyundai and we will give you a steering wheel lock courtesy of Hyundai," said Rivera.
Hyundais and Kias have been popular with car thieves ever since a Tik Tok video showed how easily it was to hotwire certain models. The trend has led to a spike in thefts with some models of those vehicles cracking the top 10 most stolen vehicles in Houston. Rivera said using steering wheel locks a simple solution, but it's effective.
"Sometimes it might just take as little as putting a steering wheel lock on the truck, or parking the vehicle in the driveway, and locking your gate," he said. "Or putting it in the garage. I know a lot of people use the garage to store anything but the vehicles."
Unlike many of the more expensive cars that are stolen and resold to unwitting buyers, the Hyundai's and Kia's are often taken to be used in conjunction with other crimes. HPD Sergeant Tracy Hicks says these vehicles are used by criminals when committing a robbery or jugging.
"These people are not stealing these cars to disassemble them or sell them. They are stealing them to go commit another crime or simply for joyriding," said Hicks. "The real jerks are destroying them before they dump them."
In addition to Harris County, HPD has also received a shipment of the steering wheel locks. The locks are being distributed at community events.