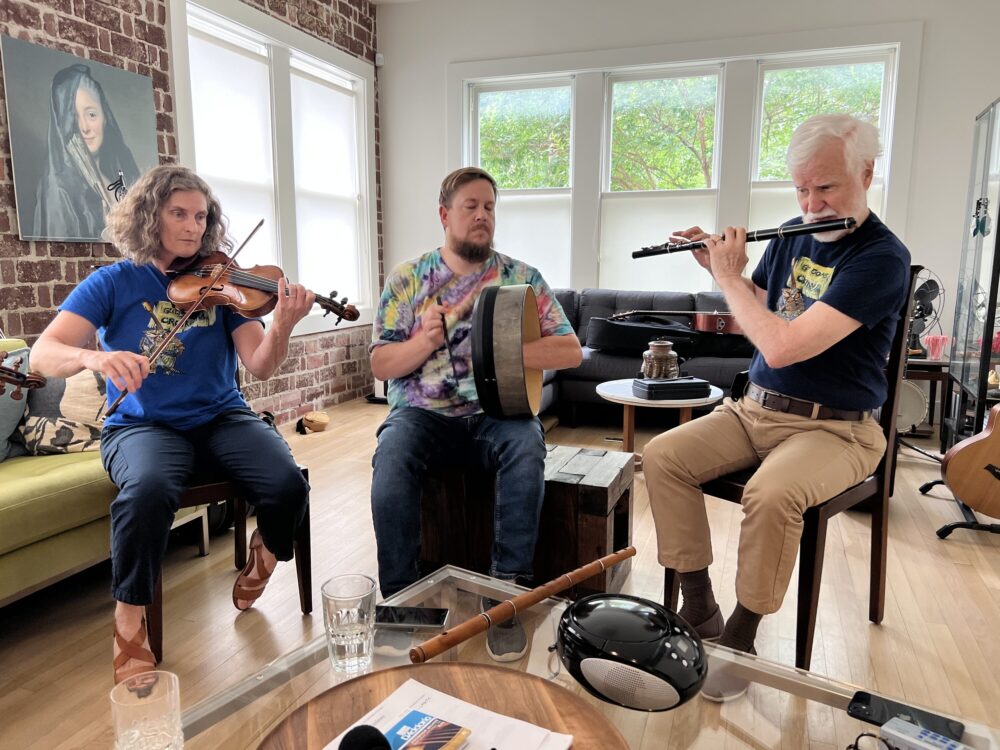 This weekend (June 2-4), Houston hosts the Gulf Coast Cruinniú, a gathering of traditional Irish musicians and fans on the University of St. Thomas campus.
There are classes, jam sessions, and a concert. The Houston School of Irish Music hosts the event.
In the audio above, Houston Matters producer Michael Hagerty meets up with musicians Shula Barbé, Matthew Lewis, Katie Geringer, and Larry Mallette to learn more about the music, the community it has created, the Irish music scene in Houston, and to hear some music.