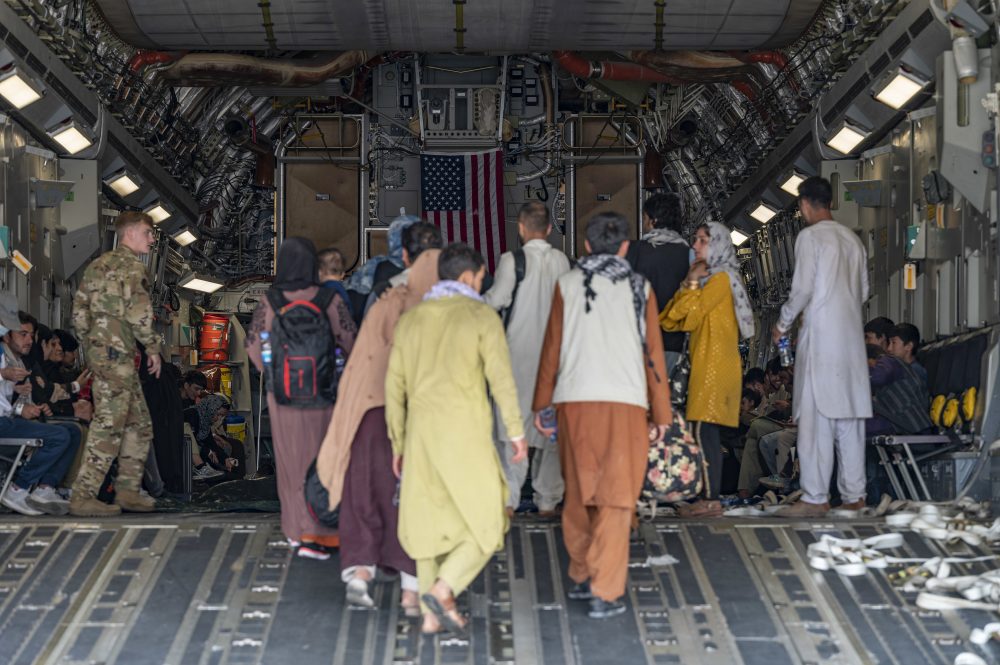 Are you or someone you know here in the Houston area on humanitarian parole? If so, what is the biggest challenge you are facing trying to get on a path to citizenship? Email Andrew Schneider at andrews@houstonpublicmedia.org or contact him on Twitter @aschneider_hpm.
The United States has taken in more than 100,000 refugees from Afghanistan since the country fell to the Taliban in August 2021. The Houston area has been a magnet for those refugees, one of the most significant destinations between the East and West Coasts. But thousands of those refugees remain in legal limbo, unable to pursue a path to citizenship, and a deadline on their status is rapidly approaching.
How three military men became truck drivers
Muhammad Ismail Amiri was a captain in the Afghan Air Force and won a coveted slot in a pilot training program in the United Arab Emirates. He was still there when Kabul fell to the Taliban in 2021.
"When we heard the government of Afghanistan collapsed, most of the guys, they became emotional and started crying, because it was unbelievable for everyone," Amiri said. "And now we don't have any flag, any government, and we don't know about our future, what will happen tomorrow."
Amiri and other pilot trainees were convinced they would be killed if they were sent back to Afghanistan. Raytheon Technologies, which was helping to train them, worked to get the men to the United States. Initially, Amiri was sent to Fort Pickett in Virginia, recently renamed Fort Barfoot. But he was determined to make his way to Texas, having been inspired by stories of the Lone Star State in his English-language textbooks. Eventually, he made his way to a small apartment in West Houston.
"It was a challenging time for me," Amiri said. "Because I didn't have (a) work permit or work authorization, and as well, I didn't have (a) Social Security card. I received them after two months, when I got here in Houston."
That all came with the help of local resettlement agencies. Amiri first went to work for a Turkish carpet shop. Then, he got a job as a truck driver for a small company owned by another Afghan refugee.
"As I tell some friends of mine, okay, I was in UAE, and I was flying an airplane, now I'm driving the biggest vehicle in the United States," Amiri said.
It wasn't that uncommon a path. Two of Amiri's neighbors work for different local trucking companies run by fellow Afghans. One of them, another former pilot trainee named Malyar Ahmadyar, came to Houston with Amiri's help.
"I started my first job as a Walmart employee," Ahmadyar said. "So after, like, nine months, I decided to get my CDL (Commercial Driver's License), and I start working as a truck driver, now."
MORE: Andrew Schneider talks with Houston Matters about other Afghan refugees he spoke with and a stalled bill in Congress that could help them.
But it's far from their dream, what they were training to do, and what they still hope to do: become pilots.
"Oh, it is my great ambition (that) I become a member of the Air Force of the USA," Amiri said.
Amiri can't join the US Air Force because he doesn't have a Green Card. As former members of an armed service that aided the US abroad, Amiri and Ahmadyar should be eligible for a Special Immigrant Visa, or SIV, which would allow them to apply for Green Cards. But the Kabul government fell too quickly for them to file the paperwork. Instead, they're here on what's called humanitarian parole, while they apply for SIV status. Parole lets noncitizens temporarily live in the US without fear of deportation. But it's only good for two years.
For Amiri's other neighbor and fellow Herat native Edris Nayebzadeh, things are even more complicated. Nayebzadeh worked in Afghanistan's defense ministry in Kabul right up until the last moments before the city fell to the Taliban in August 2021.
"When the news of the Afghan president leaving the presidential palace reached the media," Nayebzadeh said through a translator, "within two hours, every ministry within the administration started crumbling...People started abandoning their posts. We left our post. We had no other place to go. There was no way back for us to go. The only thing we could do was get to the airport. The Taliban took over the city, and all we could do was get to the airport."
Nayebzadeh doesn't want to be a truck driver either, but he doesn't see any other choice. He said his economic situation won't allow him to continue his studies even if his legal status were to change. "I have a family to care for. I have to rethink going back to school, because my priorities are quite different now," he said.
Unlike Amiri and Ahmadyar, Nayebzadeh isn't eligible for an SIV. He's applying for asylum, a more general status for people fearing they'll be persecuted or harmed if they're returned to their country of origin. But like them, he's currently in the US on parole while he waits for his status to be resolved. He doesn't know what will happen to him when his parole runs out.
"I'm gravely concerned, but there is no way back for me," Nayebzadeh said. "Whether it's a year, two years, three years, four years, I have no other choice but to wait patiently and to see what comes next."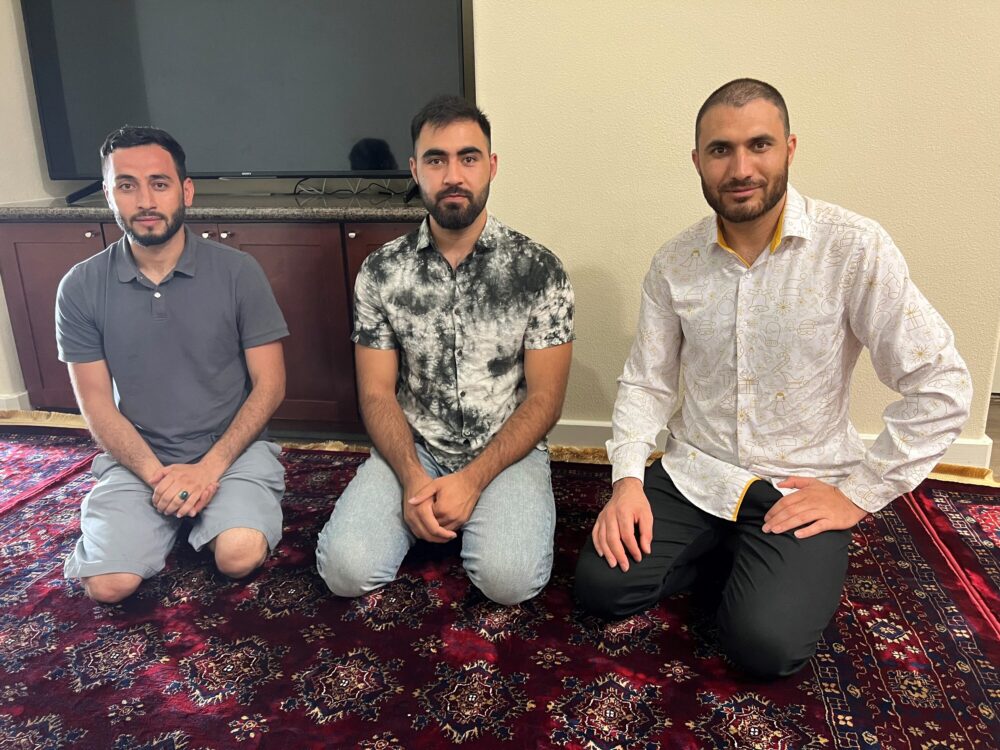 A long, hard path to citizenship
Ali Zakaria is an immigration attorney working with roughly 1,000 of these Afghan parolees in collaboration with Interfaith Ministries.
"A person who's granted asylum has to wait 12 months in the United States, then that person can apply for what's called a Green Card. The processing time for Green Card can be anywhere from nine months to 36 months," Zakaria said. Once a person has a Green Card, they have to wait five years before they can become a U.S. citizen.
Mardan Fazili is crammed into a few rooms in an apartment with his wife and six children. Fazili had worked for the U.S. Embassy in Kabul through a program called the Lincoln Learning Centers. He's not eligible for an SIV and is currently applying for asylum.
"We really expected the United States to at least accelerate the process to clear the status of all Afghans," Fazili said.
Fazili is glad to have given his immediate family a chance at a better life, particularly his daughters. His eldest daughter, Nargis, is 17 and is particularly fond of computer science and English.
"I didn't have any good feelings about leaving my own country and traveling to another country as a refugee," Nargis said. "(But) living in Afghanistan for Afghan girls right now...it's really hard, because they cannot go outside of their home, like really easily they have to take probation, or a man should be with them, and...if I was in Afghanistan, (I could not) get to school."
But Nargis' father is anxious for those he had to leave behind, some of whom have suffered because of their connection to him.
"The Taliban captured my brother, who was just a soldier," Fazili said. "They hit him and beat him a lot. He's still sick, and he ran away to Iran. And I cannot send any money to him to support him."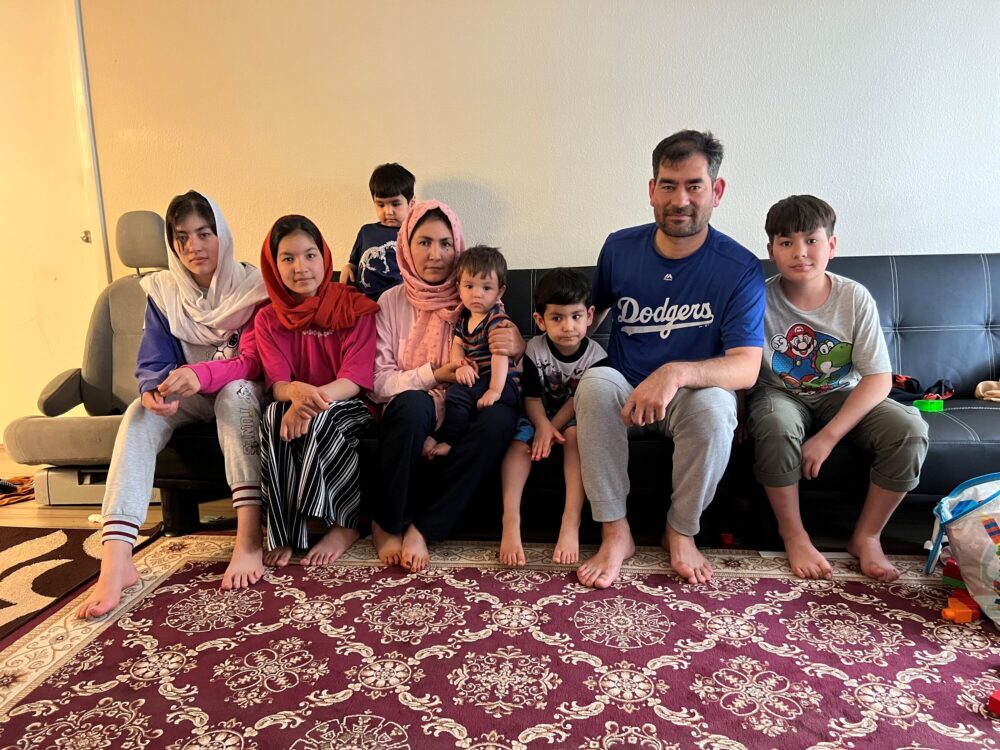 For a Special Immigrant Visa applicant, someone who typically risked his or her life to assist US or NATO forces in the field against the Taliban, the wait can be even longer than for ordinary asylum applicants.
"Some estimates are that, once an SIV applicant files an application, it could take up to 34 months for the government to review and issue a decision in that case. And 34 months is a long time, especially when these applicants have only been paroled for 24 months," attorney Ali Zakaria said.
That deadline is coming up fast for thousands of Afghan parolees. The official U.S. government estimate puts the number of Afghan refugees in the Houston area – including parolees — at roughly 5,500. Zakaria said that, according to local resettlement agencies, that number is closer to 15,000. Most are spread out between West Houston and Richmond in Fort Bend County. Many are in circumstances that make those of Esmail Amiri and his neighbors look enviable by comparison.
Raihana Gul had worked on a US military base in Paktia Province. She and five of her children now live in a small apartment in Houston's Gulfton neighborhood. They escaped Kabul in the last days of the evacuation, but Gul's husband and three remaining children weren't able to get out.
"My husband was with the little baby," Gul said, speaking through a translator. "The baby suffocated in the crowd. It wasn't that he got injured or anything because of the bomb that went off at the airport, but the baby got suffocated in the crowd and lost his life."
Two of her children are with her brothers. Her husband is in hiding. Gul herself is a single mother in a strange country.
"Unfortunately, I'm not employed, because, first, my children are small and they need a caregiver," Gul said. "The other thing is that my English is not good and most of the jobs, as you know, require English, and I'm not able to gain employment."
Gul is paying the bills with help from Interfaith Ministries and a local mosque. Like Amiri and Ahmadyar, she's hoping to get a Special Immigrant Visa. But it's taking time.
"I am almost six months to the expiration of my work permit or the employment authorization, which is the ID that I have. My driver's license is about to expire. My vehicle registration is about to expire," Gul said. "I don't know if it's because there's a lot of people that are in the pipeline, or whatever the reason is, it's going very slowly, but I am concerned about what's happening. There's nothing I can do."
Extending parole and the fate of the Afghan Adjustment Act
The situation is dire enough that the Biden administration recently sent Curtis Ried, chief of staff of the National Security Council, to Houston to meet with resettlement agencies to see how the White House could help the refugees.
Ried partly blamed the Trump administration for the long waits. "When the Biden administration came into office, our resettlement capacity across the country had been constricted," he said. "And through the Operation Allies Welcome program and also increasing our US refugee admissions program, we've been able to staff up and reopen some of the resettlement agency offices across the country. So, there's more capacity here on the US side."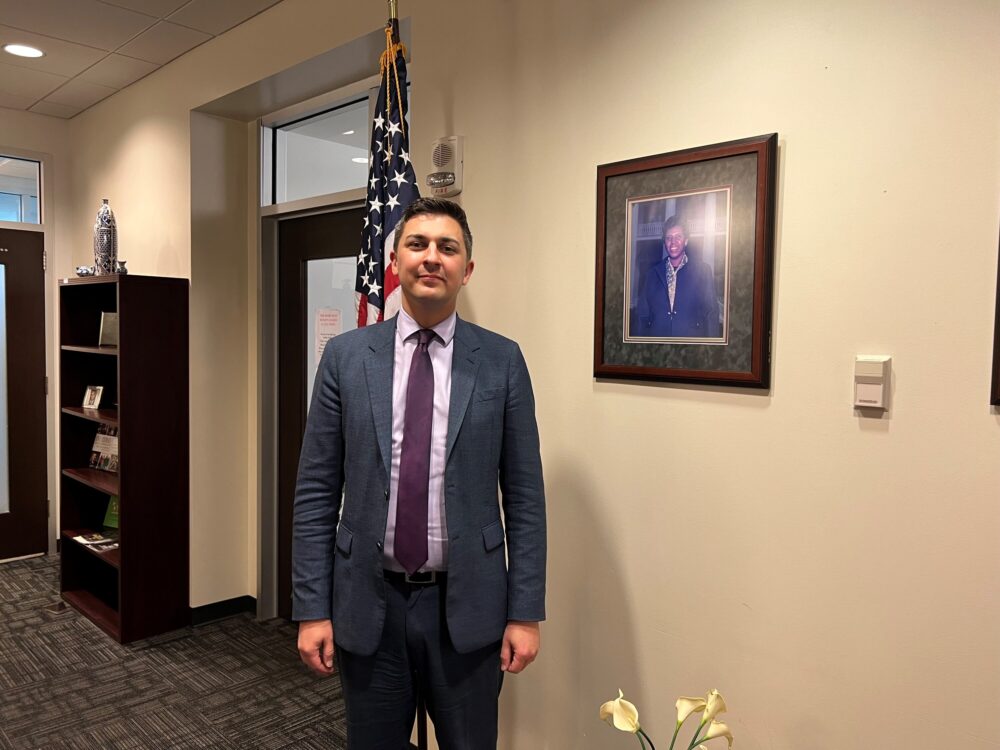 A few weeks ago, the Department of Homeland Security announced a process by which Afghan nationals could apply for re-parole.
"To me, it just doesn't make sense," immigration attorney Ali Zakaria said. "Wouldn't it be easier for the government to simply adjudicate those applications rather than ask these applicants to file another application to extend their status by 24 months and then wait for the government to make a decision on their pending application?"
And what happens when a refugee's parole expires?
"Theoretically, Immigration and Customs Enforcement could pick up such a person, because such a person could be out of status," Zakaria said. He doesn't think that's likely, at least as long as the US doesn't recognize the Taliban as the legitimate government of Afghanistan. But without a lasting solution, they can't fully enter American society.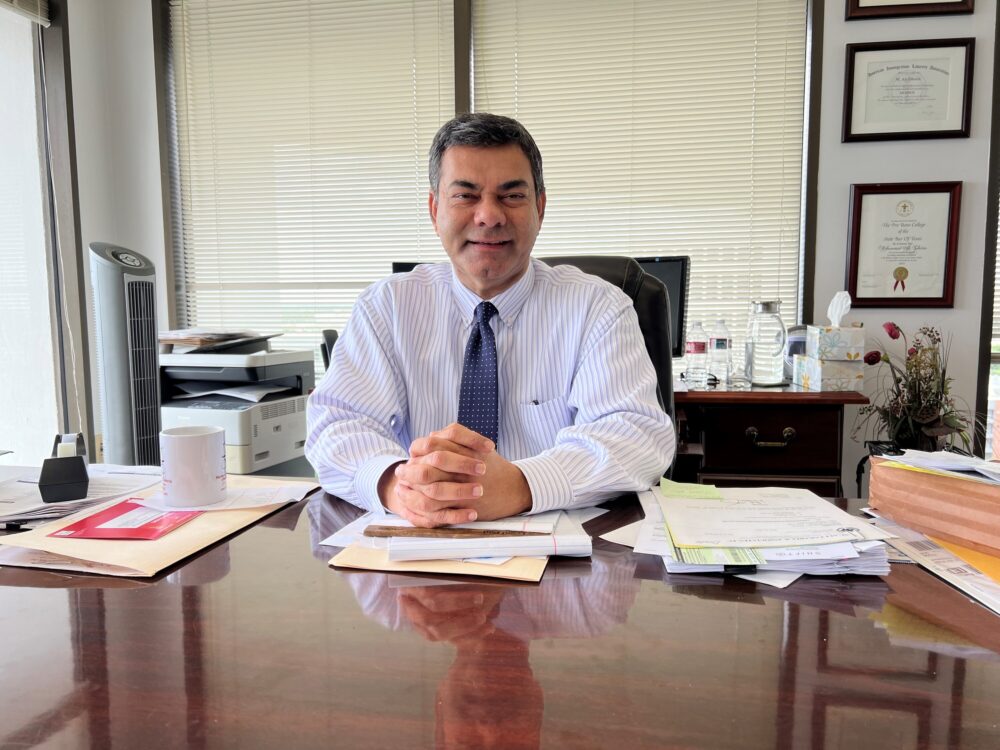 The Biden administration is calling on Congress to enact a more lasting solution. Last year, Senator Amy Klobuchar (D-MN) proposed the Afghan Adjustment Act. The bill would have fast-tracked the SIV application process much like similar laws that helped Southeast Asian refugees after the fall of Saigon. But the measure died at the end of the 2022 session, and it's a low priority for this Congress.
That means even more of the work of helping parolees is falling on volunteer organizations. Khalil Arab is a former translator for US and NATO forces in Afghanistan. "It was probably the highest point of honor for myself," Arab said, "because we were the generation that had a chance to actually do some good and, and for me that job as an interpreter, that language skill was the only way that I could contribute towards building a better and a brighter future for Afghans and for Afghanistan and for myself."
Arab is here in the United States on a Special Immigrant Visa, and he now heads the SIV and Allies Program at the Houston-based veterans' organization Combined Arms. He spoke about the strong bond between American veterans of the War in Afghanistan and their former Afghan comrades. That may explain why so many Afghan refugees have gravitated to the Houston area. Apart from its vibrant economy providing the possibility of employment, the Houston region has the second-largest population of veterans in the US.
"We had veterans who invested their time, their resources, they risked their life to go back to Afghanistan to help their comrades bringing them back to the United States," Arab said. "I was getting called every day by veterans asking, how can we help? How can we really do something?"
Arab said that Afghans are extremely resilient people and that, given a chance, they will prove that America made the right choice to help them. But he argued that the United States made a promise to these people when they came to the aid of its armed forces, and to keep that promise, Congress needs to pass the Afghan Adjustment Act as soon as possible.
"These guys are the definition of putting their life on the line to safeguard American interests overseas," Arab said. "They sacrificed gravely, not only to the cost of their life, but some of them to the risk that actually comes to their family right now. The least thing that (the) American government can do is to acknowledge that and help them, give them a chance so that they can be a productive member of society here."