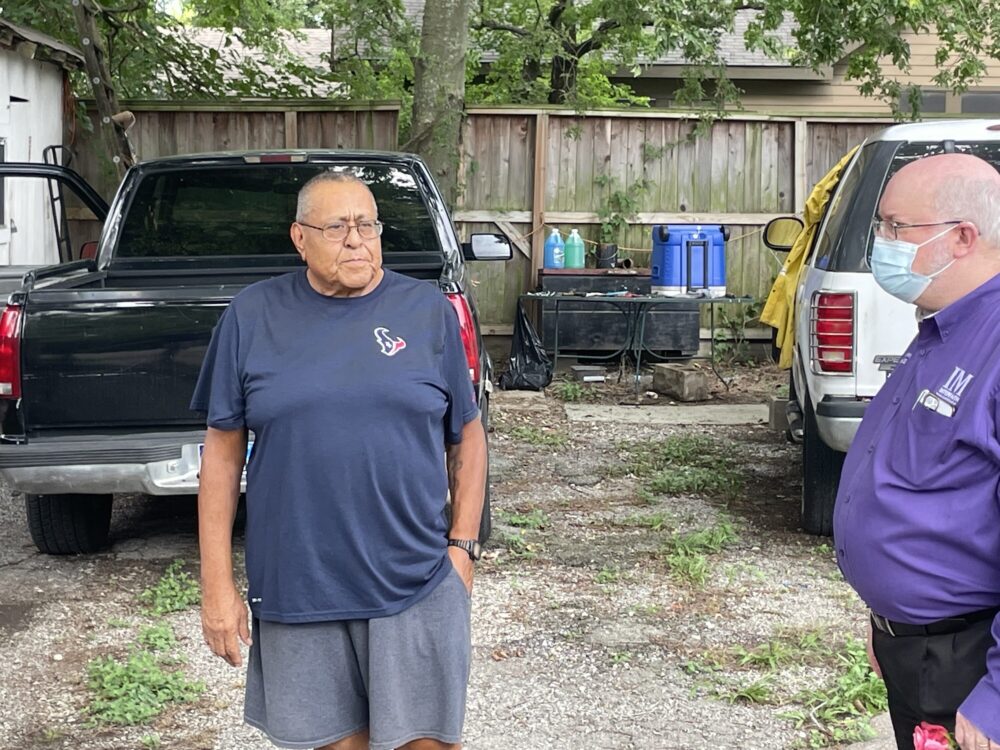 Victor Munoz, 71, is now retired, but most of his life was spent doing the hard work of construction — climbing scaffolds, laying down concrete, working as a carpenter.
His knee has been bothering him for years. Over the past few months, the pain has become debilitating.
"I cannot walk like I used to and when I walk, it hurts," Munoz said. "When I'm sitting down, to get up, it's painful."
On top of that, he is also dealing with chronic conditions. He takes a series of medications to help manage them. He has pills for his high blood pressure, insulin for diabetes, vitamins for his kidneys and a gel for acid reflux.
The cost of these drugs adds up. He's on a fixed income, living only on his social security check. Assistance from programs like Meals on Wheels help keep down his monthly spending.
"The money I got is enough to get by, but sometimes it's a little tighter than the regular month," Munoz said.
Munoz doesn't have an exact number, but he says his drug costs exceed $2,000 a year.
That number might soon go up. His doctor recently told him that he'll need injections to relieve his knee pain. He's nervous about what that bill will look like.
"I don't have that kind of money right now, so I don't know if I can do it," Munoz said.
These types of trade-offs are a common reality for millions of older Americans on Medicare.
The Inflation Reduction Act, passed by Congress last month, is expected to provide relief in the next few years for seniors on Medicare. Drug costs are a chronic burden for older Texans juggling fixed incomes and rising medical costs.
The legislation will allow Medicare to negotiate the price of prescription drugs with pharmaceutical companies.
Charles Cascio, the Associate State Director of Advocacy and Outreach for AARP Texas, said dozens of drugs will be negotiated in the next 10 years. These will largely affect seniors with illnesses like cancer, diabetes and chronic obstructive pulmonary disease.
"We're not talking about every single drug under the sun, but rather the costliest and most high use drugs," Cascio said.
The legislation will also cap out-of-pocket drug costs to 2,000 dollars a year by 2025. More than 105,000 Texans are paying more than that in 2020, according to data from the Kaiser Family Foundation.
"The impact of this bill shouldn't be underestimated," Cascio said. "This is a major, major piece of legislation that's going to provide a lot of relief for a lot of people on Medicare."
Rose Ortega, a benefits counselor with the Harris County Agency on Aging, believes the lives of many of her clients will improve from these changes. She often hears stories about people who are struggling to afford their medication.
"They have to make a choice," Ortega said. "I have to pay my rent, but I can't afford my medication. Vice versa, I bought my medication, the doctor gave me a new medication, now I can't afford my rent."
But her clients won't feel the effects for another three years. She said the relief can't come soon enough.
"I wish this would be effective today or yesterday," Ortega said.