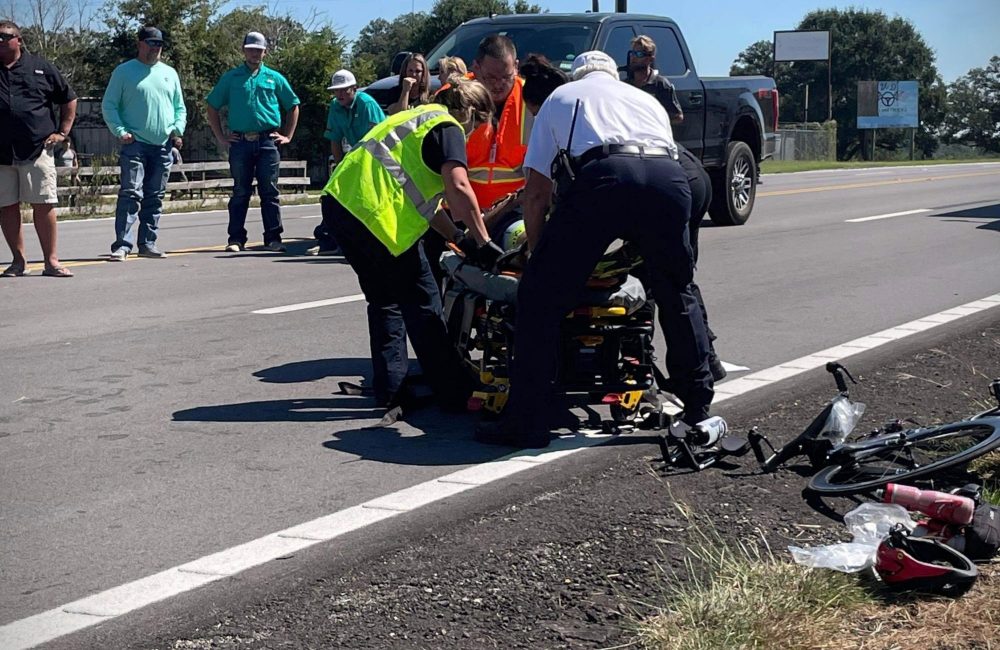 The Waller County District Attorney on Monday accused the Waller Police Department of mishandling a case involving a 16-year-old who struck six cyclists with a truck last month.
On Facebook, Waller County DA Elton Mathis wrote that Waller PD chose to ignore recommendations from state officials when responding to the incident.
"This case was not handled appropriately by the investigating agency. PERIOD," Mathis wrote in a Facebook post. "Despite being encouraged by the Texas Department of Public Safety to treat the scene as a crime scene and to contact the D.A.'s Office for advice on how to proceed, the investigating agency chose not to do so."
The six bicyclists were struck by an unidentified 16-year-old driver on Sept. 25 while on a training ride for Ironman Texas on Business 290 East in Waller County.
The cyclists were taken to the hospital, and are suffering from several injuries, "including broken vertebrae, cervical and lumbar spinal injuries, broken collar bones, hands, and wrists — many of which require surgical intervention," according to Bike Law attorneys representing the cyclists.

The attorneys say the 16-year-old was "coal rolling" the cyclists shortly before plowing into them, and said the teen's connections to Waller County officials were the reason he was allowed to leave the scene after being questioned.
On Monday, Mathis acknowledged these connections, but added that investigators have yet to "see evidence of a city official directing the officer on the scene as to how to handle this particular situation."
"All sides of this matter (the juvenile, the adult passenger, their families, the victims and their friends/families) can be assured that this case is not being swept away as the days pass," Mathis wrote. "This will not be a lynching and likewise it will not be a case of small county politics making problems just go away."