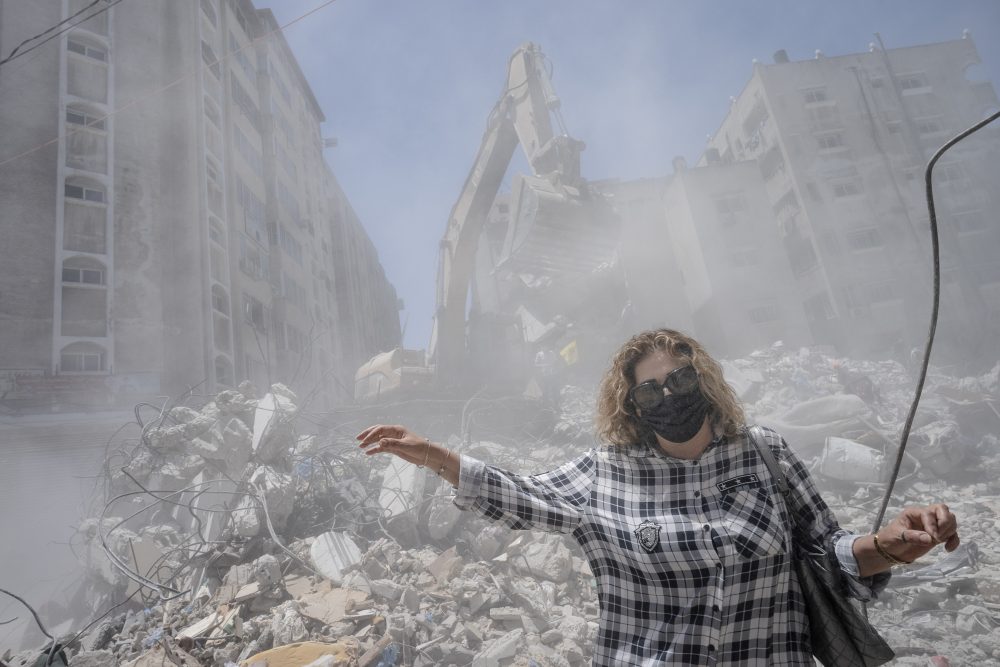 Town Square with Ernie Manouse airs at 3 p.m. CT. Tune in on 88.7FM, listen online or subscribe to the podcast. Join the discussion at 888-486-9677, questions@townsquaretalk.org or @townsquaretalk.
This episode is part of an ongoing series of conversations.
You've seen the images, the headlines, and the reactions on social media as Israeli warplanes launched airstrikes in Gaza City.
Last week, during the height of the latest Israeli-Palestinian fighting, we had a show to discuss the complicated history of the region.
There's now been a ceasefire, but we want to revisit and expand the conversation.
And we want to continue to find balance and to have dialogue — to allow for more voices, perspectives and information to help you understand the conflict from both sides, in as much as we can reasonably do within an hour.
So, today, it's "Discussing the Israeli-Palestinian conflict: A continuation."
How do we understand this conflict — one of the longest in modern history — and what is the future for resolution and stability in the region?
Guest:
Ambassador Edward P. Djerejian
Director of Rice University's Baker Institute for Public
Former U.S. ambassador to Israel
Former U.S. ambassador to Syrian Arab Republic
Then, a historian answers your questions regarding the Middle East.
Guest:
Mack Brown Distinguished Chair for Leadership in Global Affairs
Professor in the Department of History and the LBJ School at the University of Texas at Austin
Town Square with Ernie Manouse is a gathering space for the community to come together and discuss the day's most important and pressing issues.
Audio from today's show will be available after 5 p.m. CT. We also offer a free podcast here, on iTunes, and other apps.