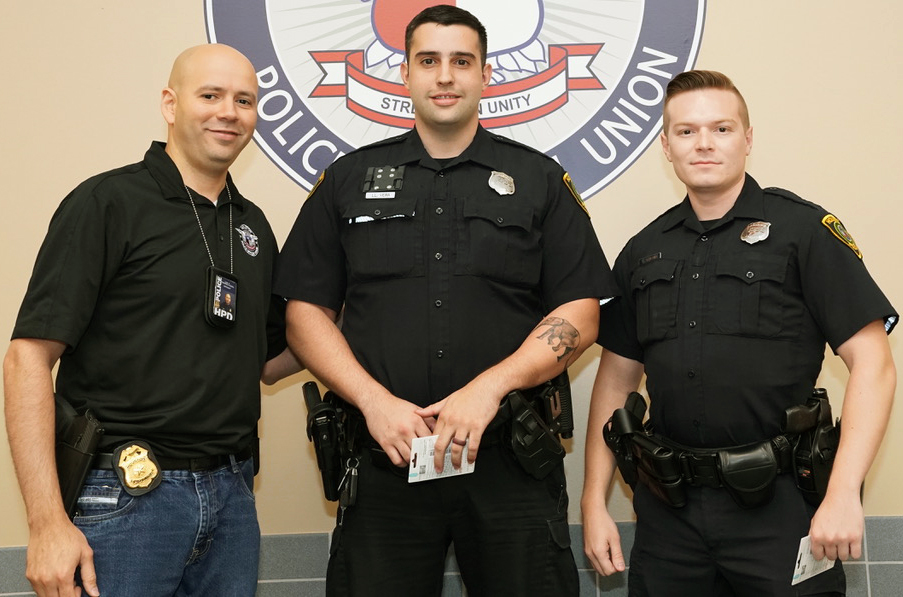 A police officer who is being sued for excessive force is no longer employed by the Houston Police Department.
Officer Lucas Vieira's last day was April 16, HPD spokesman Kese Smith said. He did not confirm whether Vieira resigned or was terminated.
Vieira is the defendant in a civil rights lawsuit that accuses him of beating Aundre Howard over the head with a pair of handcuffs while Howard was restrained and shouting to a fellow officer to shoot Howard as he is running away.
Part of the incident, which occurred on July 7, 2019, can be seen on body camera footage released by Howard's attorney Randall Kallinen last November.
Kallinen welcomed the news but said it shouldn't take a lawsuit and media coverage for there to be change.
"They had all the evidence right there with their videos," he said. "And a whole bunch, five or six officers, were at the scene witnessing civil rights violations by other officers, and not one single officer reported anyone else's."
According to the lawsuit, Howard was so scared he defecated and officers then allegedly pulled down his pants in public view and made fun of him.
Howard was initially charged with felony evading arrest and possession of more than 4 grams of cocaine. Those charges have since been dismissed.
The lawsuit names three additional officers – Thomas Serrano, Nadeem Aslam and Sgt. Earl Attebury – and accuses them of failing to intervene.
Serrano and Aslam remain on the force while Attebury is currently relieved of duty, according to HPD.
Smith, the HPD spokesman, said that means he can no longer do any work as a police officer, including extra jobs for private employers, although it is not the same as being suspended. When police officers are relieved of duty, it often means they are the subject of an internal affairs investigation.
Smith would not confirm whether or not there is an investigation into the July 2019 incident.
The city of Houston, which is also a defendant in the lawsuit, has said it does not comment on pending litigation.