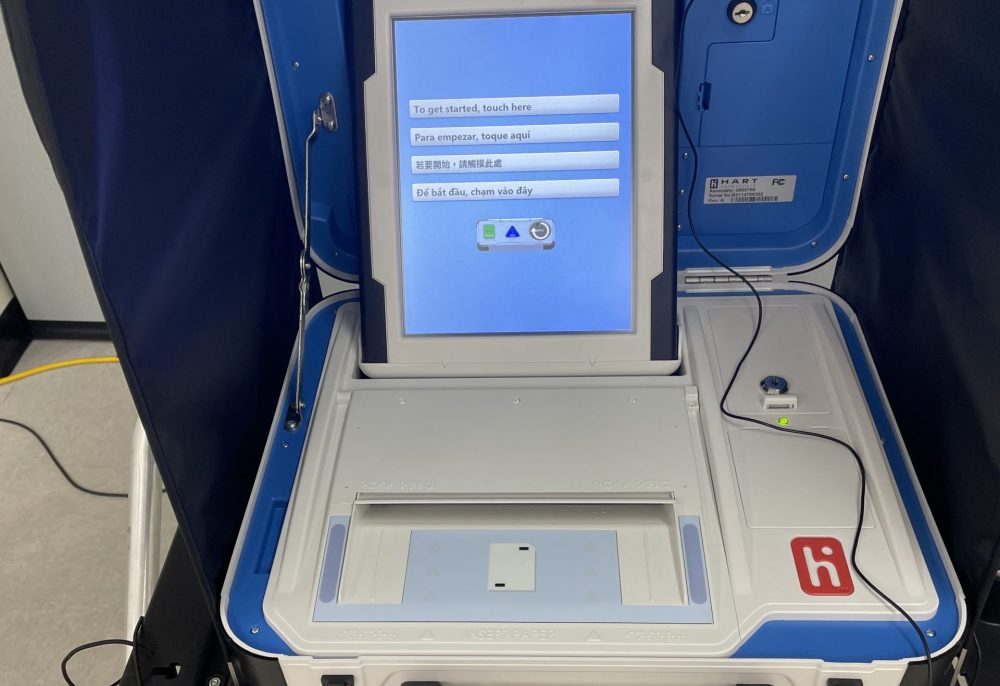 Harris County unveiled new voting machines on Wednesday featuring touch screens, multiple languages, and a paper audit trail that county leaders said would provide greater security in future elections.
The county began seeking new modern, easier-to-use voting machines about two years ago. With the new machine, voters will get a paper copy of their ballot, to verify selections before submitting them into a secure ballot box onsite.
The machines come from Hart InterCivic, the same company Harris County has used since 2000.
"This is a promise that Harris County made to voters, to go to a paper trail," said Peter Lichtenheld, senior vice president of customer service at Hart InterCivic. "Voters get a paper in hand, they can verify their vote before it's cast, and put it in the scanner, see the waving American Flag, and see that their vote is counted."
Harris County is the largest in the country to use electronic machines that don't create a paper record, and current voting machines haven't been updated in more than 20 years.
More than 12,000 new voting machines are expected to be in operation for the November election in Harris County.
"It's going to be faster for folks to vote because you can touch the screen instead of dealing with those little turn wheels and buttons," said Isabel Longoria, Harris County's new elections administrator.
They will first be used in May, when early voting begins at 23 different locations around Harris County for various local elections. Seven of the 23 will offer drive-through voting, introduced in the 2020 presidential election by the Harris County Clerk's office. That policy is currently being targeted in the Texas Legislature.
Nineteen counties in Texas are currently using the Hart voting system. Harris County has more than 2,500 machines currently in inventory at the Harris County elections warehouse.
"We check those machines, open them up, make sure the batteries and all the buttons work, so that we can provide that quality service and know all the machines are working," says Longoria.
Election officials say results will come out just as fast as they did with the old machines, but election night reports will actually show more information.
"We don't anticipate anything going at all wrong in the May elections," Longoria says. "We know that fewer people will come out for local elections, even though you'll be voting for things like school board, and other things that affect you every day. Come out early, use these machines, and vote in your local elections that have such a big impact on your day to day."