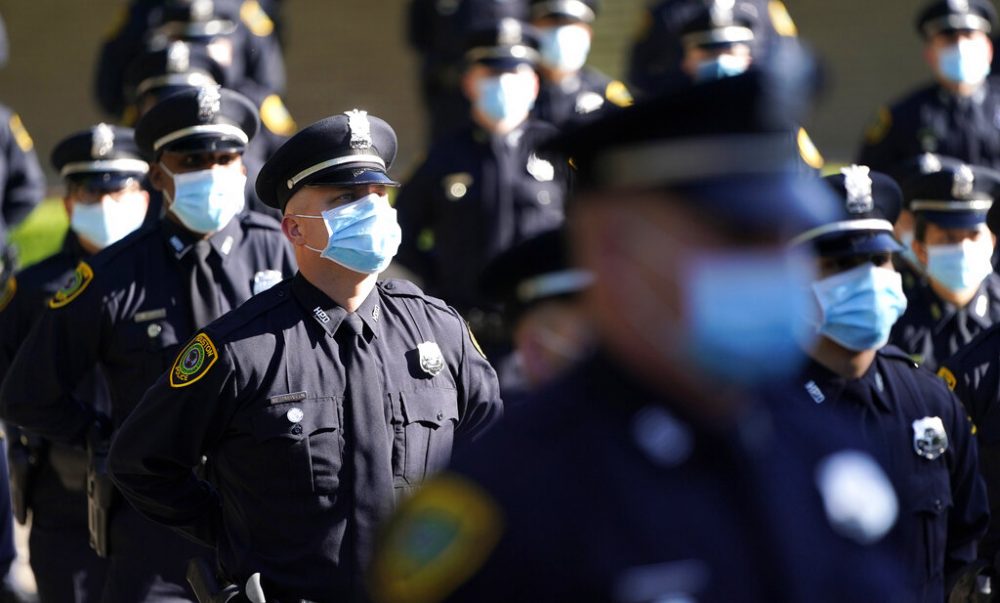 A former Houston police officer who resigned after allegedly taking part in the Jan. 6 U.S. Capitol insurrection was charged in federal court on Tuesday, records show.
Eighteen-year HPD veteran and Richmond resident Tam Dinh Pham was charged with knowingly entering or remaining in any restricted building or grounds without lawful authority, and violent entry and disorderly conduct on capitol grounds, after prosecutors say he unlawfully entered the U.S. Capitol Building along with throngs of other pro-Trump extremists.
In an affidavit filed with the U.S. District Court for the District of Columbia, Pham was alleged to have taken part in the Jan. 6 riot after attending President Donald Trump's rally in the morning.
Federal agents later questioned Pham at his Richmond home on Jan. 12, where they said he denied any involvement in the riot. When they searched his phone's photo album, agents said they found no pictures or videos from that date. But when they asked to search his "deleted" photos, they found photos and videos "readily identifiable" as being inside the Capitol Building, according to court records.
Pham then allegedly admitted he was in the Capitol, claiming it to be part of a trip for his wife's cooking business, and that he attended the Trump rally to "see history," according to the affidavit. After the rally ended, court records allege Pham marched with rally-goers to the Capitol, climbed over previously knocked-down fencing, passed through barricades and entered the Capitol building.
Photos and video screenshots attached to the affidavit appear to show Pham hoisting a Donald Trump flag printed with an obscenity, taking photos among the artwork in the Capitol rotunda.
Pham resigned from the Houston Police Department last week after Houston Police Chief Art Acevedo revealed the now-former officer was under federal investigation. He is just one of more than 30 law enforcement officers from around the country alleged to have participated in the Jan. 6 insurrection.
Information about an attorney for Pham was not immediately available. In a previous interview with the Houston Chronicle, he expressed regret for the alleged actions, telling a reporter, "I shouldn't have done it."