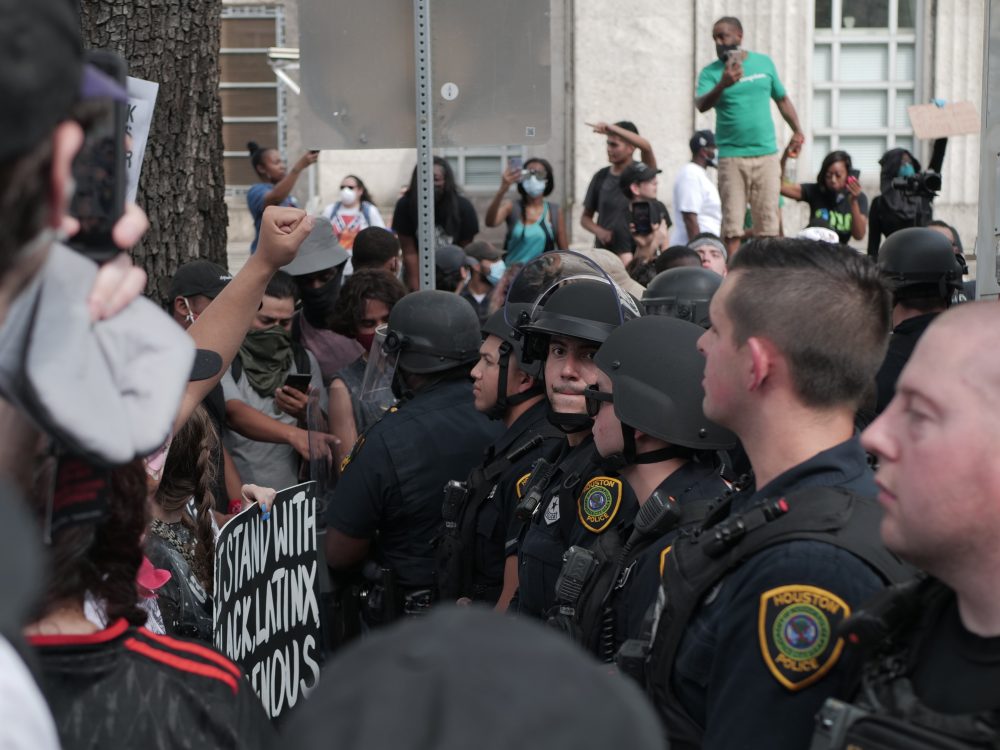 A new report by Rice University's Kinder Institute for Urban Research found that Houston's independent police oversight board is among the weakest of Texas' largest cities.
Kinder Institute director Bill Fulton and staff researcher Steve Sherman analyzed police oversight groups in Houston, Dallas, Forth Worth, Austin and San Antonio, examining how close they align with the National Association for Civilian Oversight of Law Enforcement's guiding principles.
They found that Houston's nine-year-old oversight board is the only one that consists solely of unpaid volunteers.
"In Austin, Dallas and Fort Worth, the people at the head of their agencies are trained lawyers who actually have experience in police oversight in other cities in the U.S.," Sherman said.
And he said members of Houston's oversight group effectively work under a gag order.
"They really can't talk publicly about the work they do and the cases that they review," Sherman said. "And they're really just looking at completed internal affairs investigations."
Read the report here. Story continues below:
The report also found that cities' civilian oversight is limited by state law, specifically Local Government Code 143, as well as police union contracts.
After the death of George Floyd in May, Houston Mayor Sylvester Turner created a task force to tackle police reform. Its responsibilities include improving the city's police oversight board.
Fulton, the co-author of the Kinder Institute's report, served on that taskforce. The study is an extension of his work regarding the police oversight board.
Turner's office did not respond to a request for comment, though a Rice University spokesperson said the city did have a copy of the report.
Unlike Houston, other cities' oversight boards don't just look at use of force incidents, Sherman said, but also conduct policy research and make recommendations on things like hiring and community outreach, which the police departments usually follow.
The researchers also found San Antonio's police oversight board to be lacking in power.
"At least Houston's is independent from the police department," Sherman said. "San Antonio's is actually a part of the SAPD's internal affairs division."