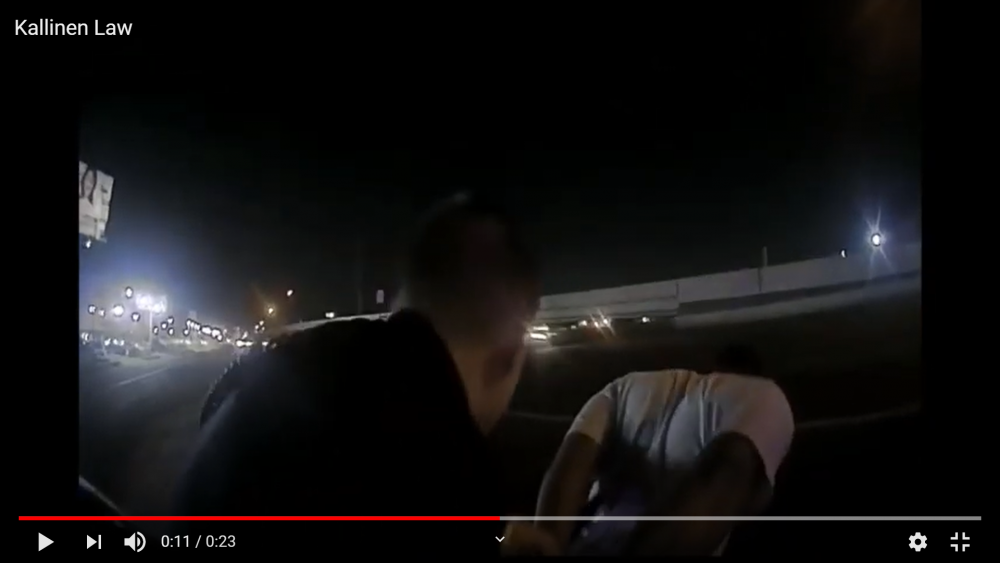 Apparent body camera footage from a Houston police officer shows him and another officer chasing and arresting a man, and beating the man over the head while he is already in handcuffs.
Civil rights attorney Randall Kallinen said in an email that police stopped Aundre Howard for an expired registration the night of July 7, 2019.
He said the officers searched Howard for weapons, didn't find any, but handcuffed him.
Howard then took off running, he said, still in handcuffs, before the officers caught up to him.
The video, provided by the attorney, shows one officer holding Howard by the arms behind his back while the other officer appears to beat him on the head with another pair of handcuffs.
The officer is also heard shouting, "Just [expletive] shoot his ass," as he is running after Howard.
"There's something wrong with the Houston Police Department when it comes to shooting people or suggesting to officers to shoot people in the back when they're running away," Kallinen told Houston Public Media.
He pointed to HPD's 19 police shootings this year and called on Chief Art Acevedo to release body camera footage for all incidents.
Howard was charged with possession of more than 4 grams of cocaine and evading arrest, both felonies, according to court documents.
HPD said its internal affairs division is investigating the incident.