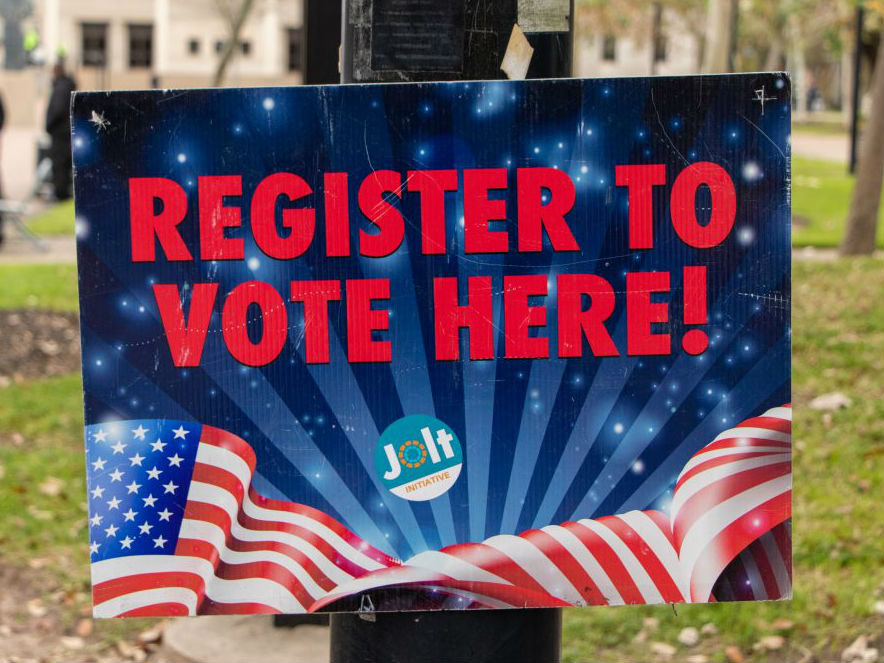 The deadline to register to vote in Texas in the presidential election is Oct. 5 — next Monday.
The Harris County Tax Assessor-Collector's office is working with several other organizations to make sure all eligible residents are registered to vote. Anyone unsure of their registration status can visit the county's website to search for whether they are registered. Pamela Dora-Thomas, the office's head of outreach for voter registration, said anyone with problems or concerns can call the office at 713-274-8200.
The tax assessor-collector's office has reported an uptick in caller complaints about delays in postal delivery of voter certificates.
Communications director Laura Aranda Smith said the office is advising people to use one of their drop-off sites around the county or to mail their certificates directly to the county tax assessor-collector's office, rather than going through the secretary of state's office in Austin, to reduce the risk of such delays.
Meanwhile, the Harris County Clerk's office is still battling a lawsuit over whether it can send vote-by-mail applications to all registered voters. The Texas Supreme Court is expected to hear and decide that case within the next few days.
The deadline to request a vote-by-mail application is Oct. 23.