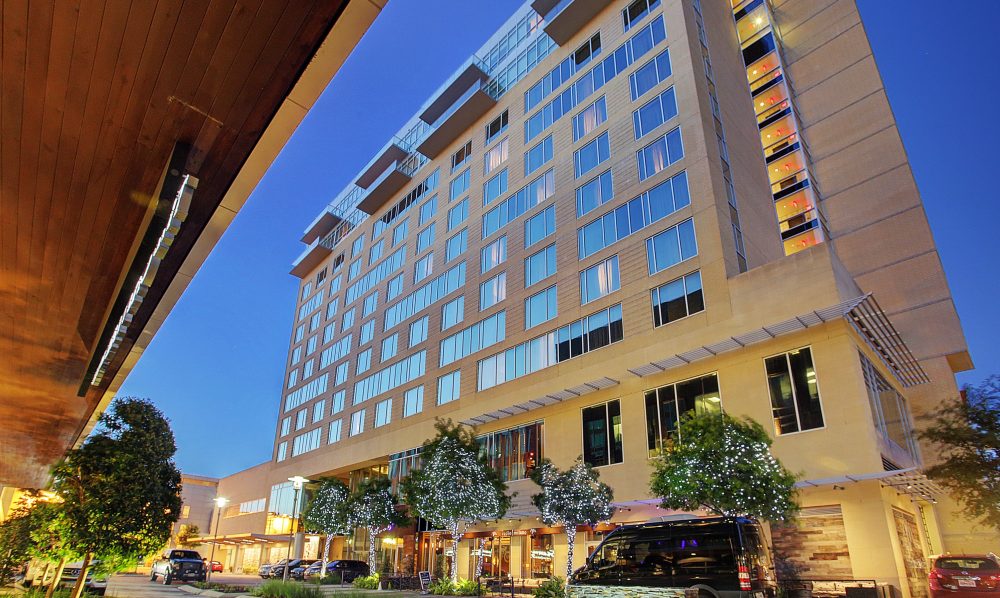 With fewer people going on vacation or work trips, Houston's hotels have suffered greatly from the coronavirus pandemic.
How badly they have been affected partly depends on which area of Houston they're in: Those downtown have been hit the hardest, since they largely depend on business and convention visitors.
That's true for Hotel Alessandra at Green Street.
"We dropped from 60% occupancy to 1% occupancy overnight," said Nancy Alonzo, corporate director of sales and marketing at Valencia Hotel Group, which operates the Alessandra.
When the virus first came to the U.S., she wasn't too worried, she said.
"Mayor Turner wasn't really too upset or too crazy about it yet," Alonzo said. "He did not want to cancel the rodeo but then it just came down to that and then at that point we knew things were going to start and honestly every day from there we could see $60,000 drops every day."
She said the hotel lost more than $480,000 in group business, and at times was down to 0% occupancy.
Still, Alonzo said, they didn't shut down the hotel.
"We closed down our food and beverage menus, just made sure that we're adherent to all the guidelines," she said. "And we still had availability, so people, you know, honestly one or two rooms maybe during the week and that was it, but I love that we stayed open."
Five miles down Main Street, at the InterContinental Hotel in the Texas Medical Center, things have been slightly better.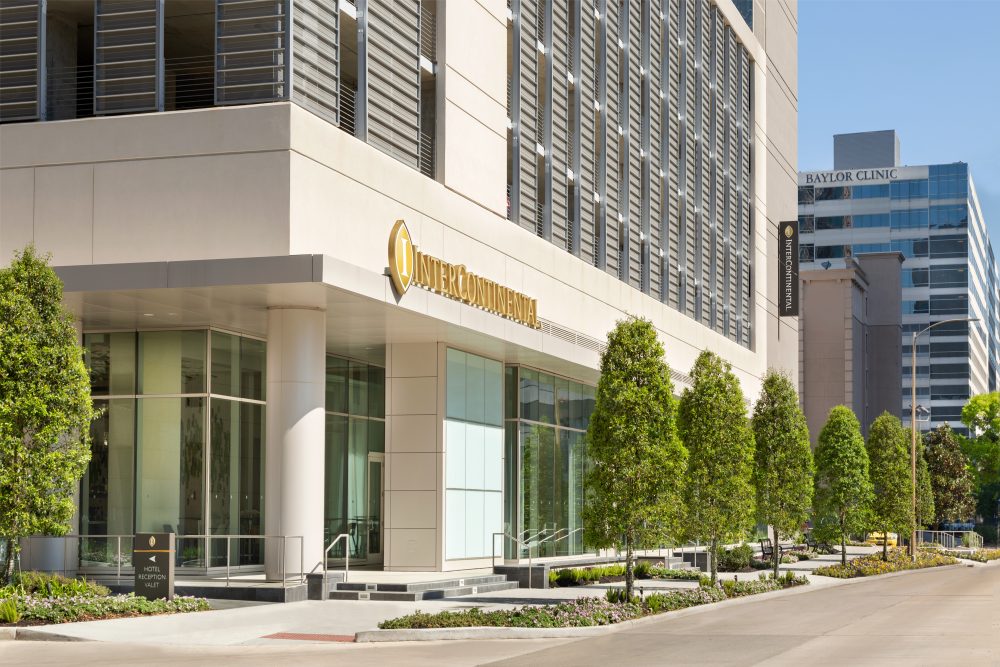 Marketing director Doug Kelly didn't want to share occupancy rates, but numbers from hotel data firm STR show in April occupancy stood at about 17% in the Medical Center, much better than the below 5% in downtown Houston.
"Since we're in the Medical Center, some of those essential surgeries and procedures still needed to happen," Kelly said. "So we were able to maintain those relationships."
He estimated that occupancy will be back to normal by the end of the year.
Over in Memorial City near the Energy Corridor, hotels are also dependent on business travelers. But over there, things have also been affected by the oil slump.
Jerome Strack, general manager of the Moran Hotel, said occupancy went from as high as 90% to less than 10%, and he has had to lay off about 100 people.
"We operated this hotel with a very small staff of about six people for the past six weeks," he said. "So me personally, I'm sitting at the front desk all day long, our director of HR and our director of sales marketing, while fulfilling their own positions, are doing housekeeping services. Our director of corporations does front desk at night."
All three hotels have seen a steady increase of guests since Gov. Greg Abbott loosened the lockdown and have started to hire back some staff.
Cindy Decker, vice president for marketing at Visit Houston, said overall hotel occupancy has come back to around 30% from 22% last month.
"The Houston market right now is seeing almost a two-point lift in occupancy every week since mid-March," she said. "And all of that has to do with the restaurants opening, areas like parks opening, beaches opening."
That is helping the leisure market, Decker said — but not so much the hotels that depend on business travelers.
Back downtown at the Alessandra, Nancy Alonzo said that usually weekdays are the strongest days for them. But now weekends are doing better. And they finally started to pick up in the first week of May.
"We saw about 20 rooms on Friday and Saturday night, which is exciting compared to our one-or-two rooms that we've been having," she said.
A lot of those guests are from the Houston region, many taking advantage of the lower room rates to get out of the house for a staycation.
And hotels are adjusting their marketing accordingly.
"We're working with them to develop packages to promote staycations so that we can then start advertising heavily and hopefully driving Houstonians to book hotel rooms, to take a little time for themselves, to relax, get out of their homes," said Visit Houston PR director Leah Shah.
Shah said revenue for the city from hotel occupancy taxes was down 28% in quarter two of the fiscal year, which covers January through March. And, she said, they expect an up to 80% decrease for the current quarter.