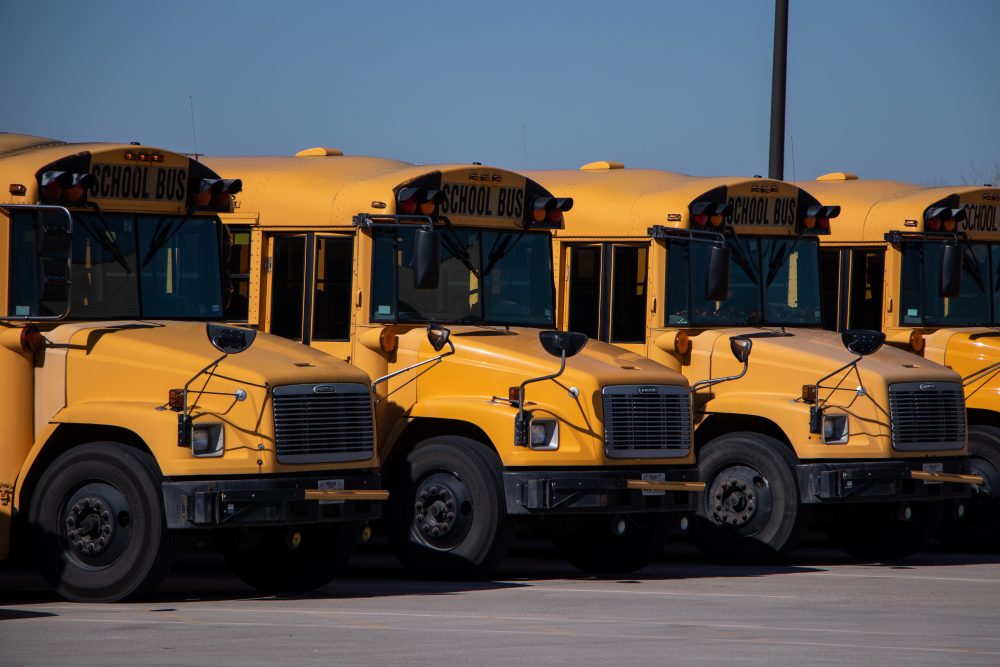 If he were still superintendent of the Spring Branch Independent School District, Duncan Klussmann says he'd be making two major plans right now: one for a so-called normal start to school, and another for continued disruptions.
"I think as a society, we need to develop an understanding that that's probably going to be the reality for the next school year. There'll be phases where things look maybe normal. And there are going to be phases where there are disruptions and you have hot spots and things may not look normal," he said in an interview.
Klussmann retired from Spring Branch ISD five years ago and now is a consultant and assistant professor at University of Houston. He recently contributed to a blueprint for back to schoool from the American Enterprise Institute, a conservative think tank.
Among its recommendations: social distancing at school.
"It may be that you have alternating days for students — where only half the students are coming into a building at a time," Klussmann said. "Or you could run, you know, a morning and an afternoon-type session. The only problem with running a morning and afternoon is you double your transportation costs when you do that."
The blueprint adds to growing debate about how to reopen K-12 schools safely and how to make up time lost to the pandemic.
The Texas Education Agency has proposed that Texas students could attend almost year-round school, starting in early August.
So far, the Houston Independent School District is exploring all potential options for the 2020-21 school year, though it hasn't adopted any special state designations needed to drastically move up its start date.
"The district will be prepared to continue educating all students virtually through distance learning, if necessary. Additionally, if COVID-19 conditions allow and guidance from local, state, and federal health officials is provided, the district will be prepared to welcome students back to campuses or operate in a hybrid model, with both distance and in-person learning occurring simultaneously," HISD said in a statement Wednesday.
In Dallas, Superintendent Michael Hinojosa has said "normal school days" are unlikely, and he most likely they will adopt a hybrid model of some continued remote learning and face-t0-face instruction with safety measures.
Another blueprint to help leaders like Hinojosa form those plans comes from the American Federation of Teachers. It has a lot of the same public health guidelines as the other national blueprint, like contact tracing, increased testing and more hygiene.
"Schools have to be really, really, really cleaned at night so that anything that may have been in a school can be eradicated," said Randi Weingarten, president of the union.
"I think what it looks like is it's smaller and we're really careful about the interactions that people have with each other because we don't know, frankly, who's negative and who's positive because there's so much asymptomatic carry," Weingarten said.
The union's blueprint recognizes that most adults won't be able to go back to their workplace until their children can attend class in person. It encourages school leaders to take a community-minded approach and put people's safety first.
"We all want to get back to our regular lives. And the question really becomes, what's a life worth? And so for schools people, for those of us who deal with schools and hospitals and whatever, we actually think lives are worth a lot," Weingarten said.
Money is expected to be tight next year when schools reopen. The new safety measures — like smaller classes and more cleaning — cost more. But revenues are down, especially in Texas where the state relies on oil and gas revenue and sales taxes to fund its share of schools' budget.