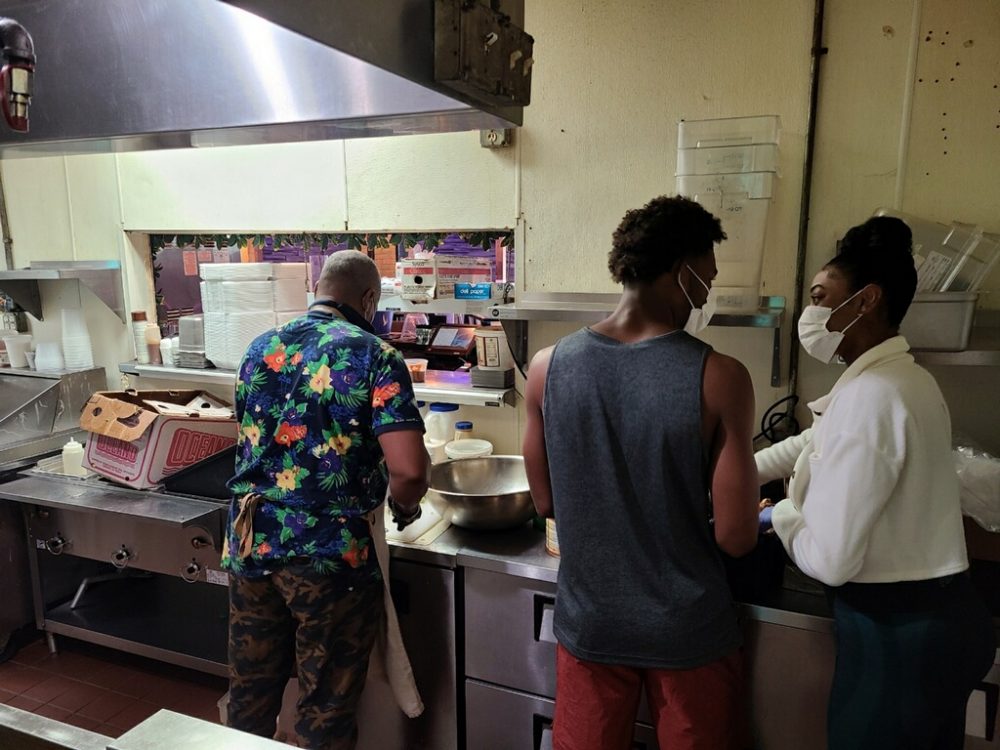 With food insecurity surging in the area, some Houston City Council members are organizing creative meals programs, like At-Large 4 Council member Letitia Plummer's newly opened food kitchen, launched Wednesday.
With well over 40,000 people in the Houston area out of work from the COVID-19 pandemic, Plummer on Wednesday launched the Pop Up Kitchen, a free drive-through providing meals out of the Seaside Lounge, a downtown-area bar that's been ordered closed for now, like most nightlife venues in the area.
Plans for the kitchen came together quickly, in less than 30 hours, Plummer said. Now local chefs are booked to cook at the kitchen for at least two weeks, as they take turns preparing meals for 100 Houstonians daily. Each day, one chef will take over the menu and the kitchen.
"We've got volunteers who do all the plating and the deliveries to the cars," Plummer said. "Basically this is an individually, privately-funded venture ."
With so many job losses in the Houston area, agencies are scrambling to meet the rising need for relief. Houston ISD will be distributing food at five different sites each day next week.
The Pop Up Kitchen is focused on providing support for unemployed Houstonians and seniors, Plummer said. People looking for food were asked to bring paperwork proving unemployment, she added. The kitchen accepts different types of paperwork, including documentation from the Texas Workforce Commission or a letter from an employer.
The kitchen is funded by donations to its GoFundMe page, and it only costs $400 to feed 100 people, Plummer said.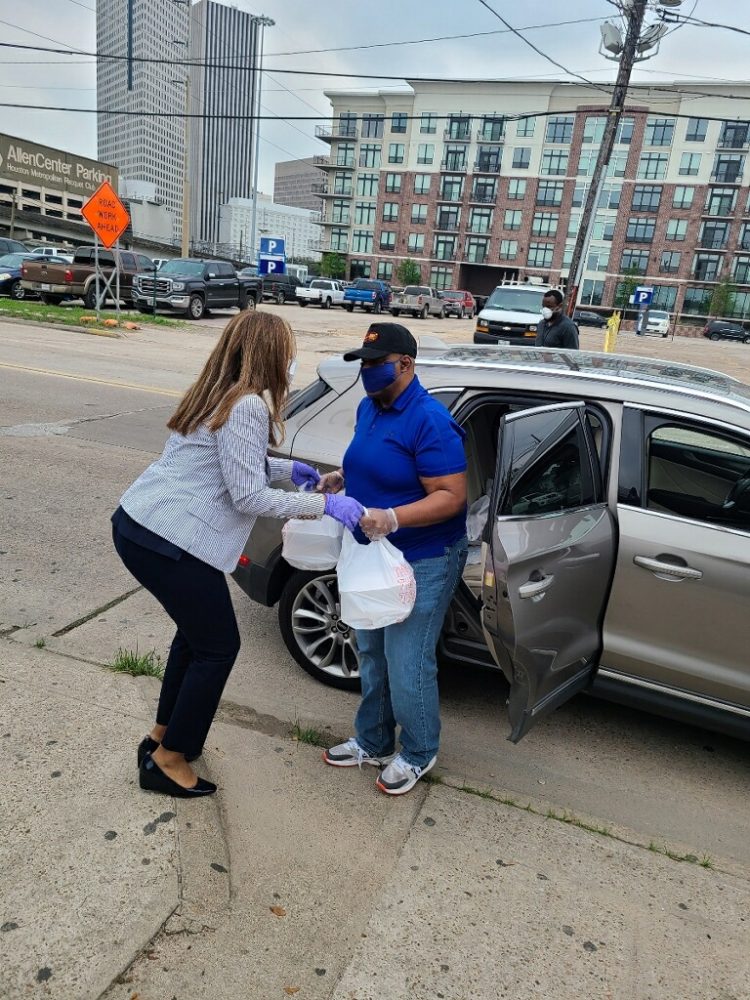 Kitchen staff and volunteers wear personal protective equipment like masks and gloves, and the kitchen only allows four volunteers per day to conserve PPE.
"We're really being cautious about the six-foot rule and 10 people at a time, and making sure we're really respecting people's public health," Plummer said.
For now, meals are scheduled through April 19. Participating chefs include Wendell Price of Seaside Lounge, Ana Beaven of Cuchara, and Andres Albarran of New York Deli & Coffee Shop and Houston Catering Concepts.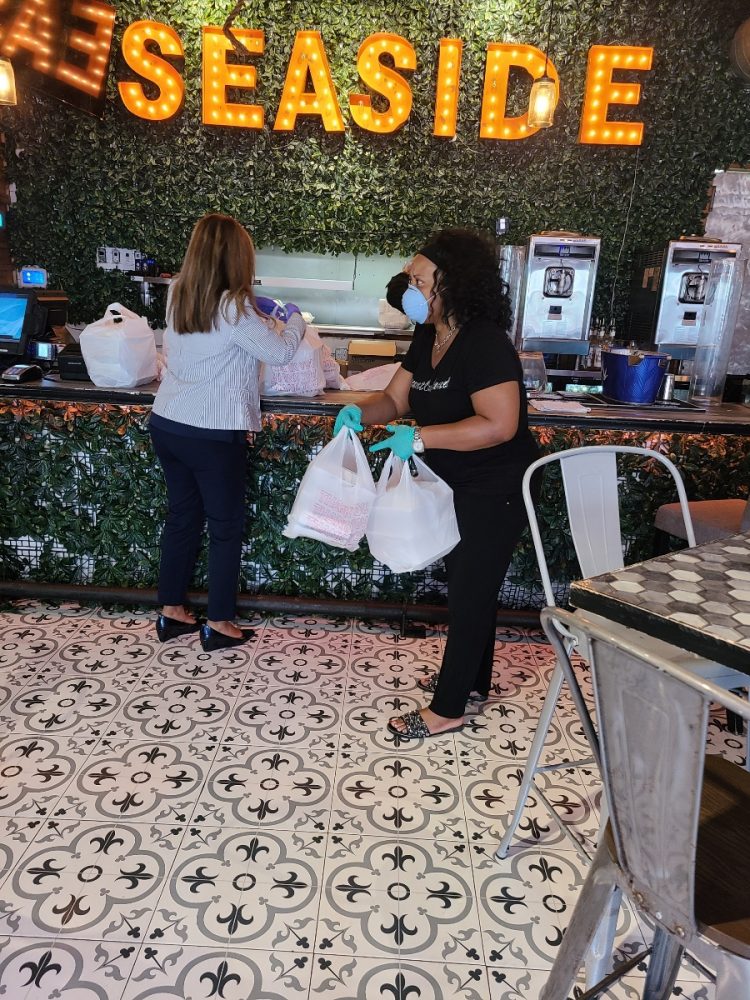 The kitchen is a drive-thru, but a vehicle isn't required — walk-ins are welcome. Meals are being distributed daily from 10 a.m. to 2 p.m., through at least April 19.
"Our hope is maybe we'll raise enough money that we can open up multiple ones around the city so it isn't so difficult to get to them," Plummer said.