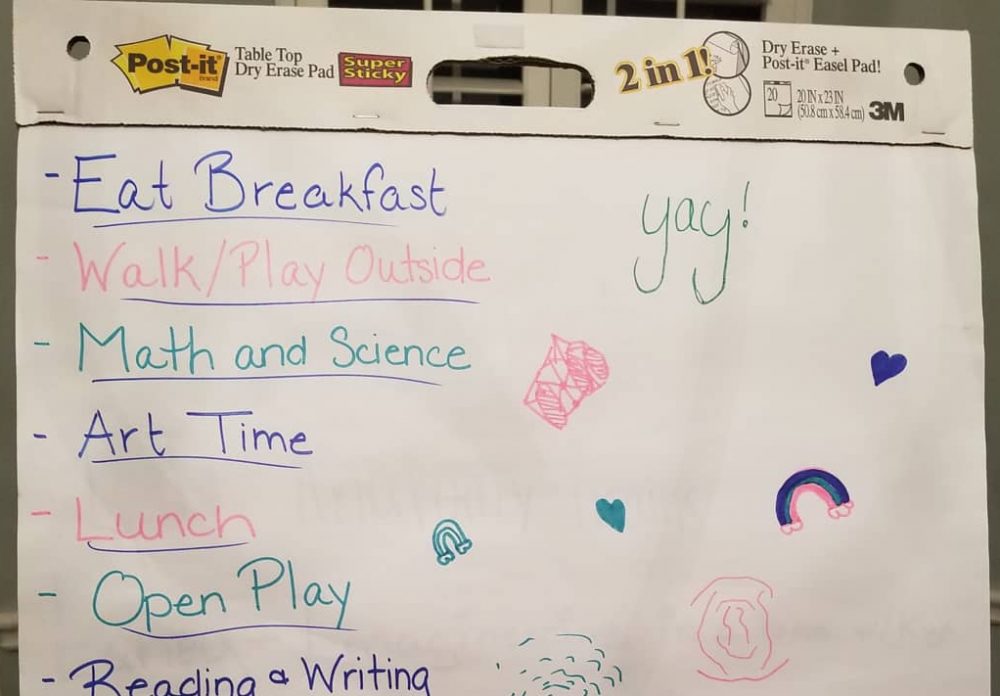 With Texas public schools closed until May 4 and lessons going online, thousands of parents in Greater Houston are suddenly trying something new: homeschooling. It's a huge change in routine when many parents are also working from home. To keep kids engaged, Houston Public Media asked for advice from moms who are homeschool veterans. They're among more than 150,000 families across the state who choose to teach their children at home, according to the Texas Homeschool Coalition. Below are five essential tips.
Don't get bogged down by a rigid schedule: Ashley Fuori

decided to homeschool her daughter Lily two years ago when she started junior high. She says the flexible schedule lets Lily train 15 hours a week at the Houston Ballet Academy near downtown, far from their home in Katy. But now, with the pandemic, her

other two

children who attend public school are also learning at home. "When we started, we were like, 'OK, at eight o'clock, we're going to do this, at nine o'clock, we're going to do this.' It will absolutely make you insane," Fuori said. Other parents gave similar advice, suggesting to find a rhythm and flow and let that guide your day instead of a rigid schedule.

Give your kids some ownership over their day: Blair Bailey used to teach in public and parochial schools. She's been homeschooling her six children for almost 12 years, because of the ability to teach religious education and character-based lessons. She suggested letting kids choose when and where they want to work and to allow lots of time for play and other enrichment activities, like going outdoors or playing online. "My biggest piece of advice for families thrown into the homeschooling world is to try not to recreate school at home," Bailey said in a text message. Fuori echoed that sentiment. "

I actually had them sit down and tell me what they would like to do throughout the day," she said. "So we actually have like, 'OK, we're going to do math and then we'll do some art and then we'll do science. And then what do you guys think? OK. You want to go play outside for a while? That's fine.' Sometimes it works, sometimes it doesn't." Another way to give children a sense of control: get the hard stuff out of the way first, then let them follow their own curiousity. "Get the basics in, get the reading and their math, and then let them learn something that piques their interest," said Lara Clinton, who has homeschooled her children for nine years. They're both teenagers in high school in Katy.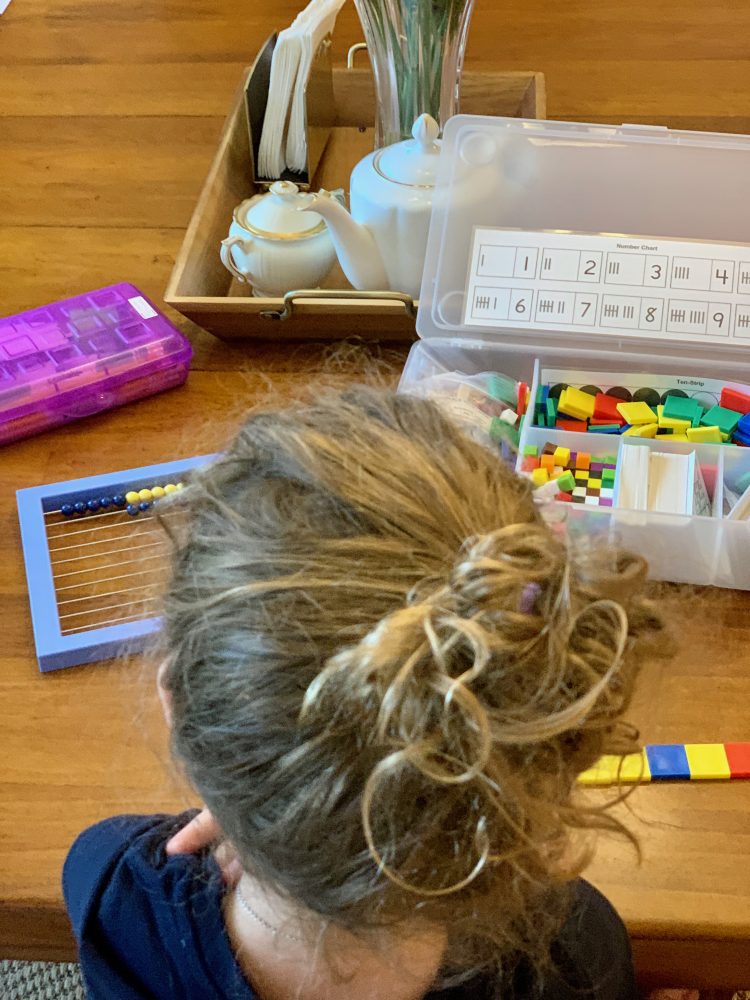 3. Be flexible and forgiving: This follows the tip of letting go of rigid schedules. It's better to ease into it than hold on to tough expectations for the whole family. "Try to give everyone just a little bit of grace and try to give yourself a little grace, too," Fuori said.
4. Accept change: Even for veteran homeschoolers, the coronavirus pandemic has upended regular activities, like science clubs, coop classes and debate. Ashley England, a former Spring Branch teacher, homeschools her daughter Eleanor, who's 6 and in kindergarten. She said they had lots of activities outside their home, including visiting a former elderly neighbor. Those have all come to a screeching halt with the new normal of social distancing and the state and Harris County's extended stay-at-home orders. "Normally, we are going to the library on Mondays. Normally, we're going to the zoo and the museums. I mean, this isn't really high homeschooling. This is isolation. And that's a totally different dynamic," England said.
5. Look for silver linings: This can be different things for different families. England said she hopes parents will be more engaged in public education in a post-COVID world. "There's a lot of controversy and a lot of discussion about what's going on with standardized testing and the Texas Essential Knowledge and Skills and everything surrounding education and the political spectrum," she explained. "And I think parents going through this are going to be better prepared to have a voice in public policy for education for children in Texas." For other families, the silver lining is simple: more time together. Chantel Gawthorp started homeschooling her two children because of their learning difficulties and lack of support in public school. She said at first, she didn't have a lot of confidence in herself as a teacher. But her confidence has grown, she said, stressing that parents are their children's first teachers. "Embrace it, enjoy it, make the most of it. It's a beautiful thing to have your children at home with you," Gawthorp said. After all, kids grow up fast, she added.