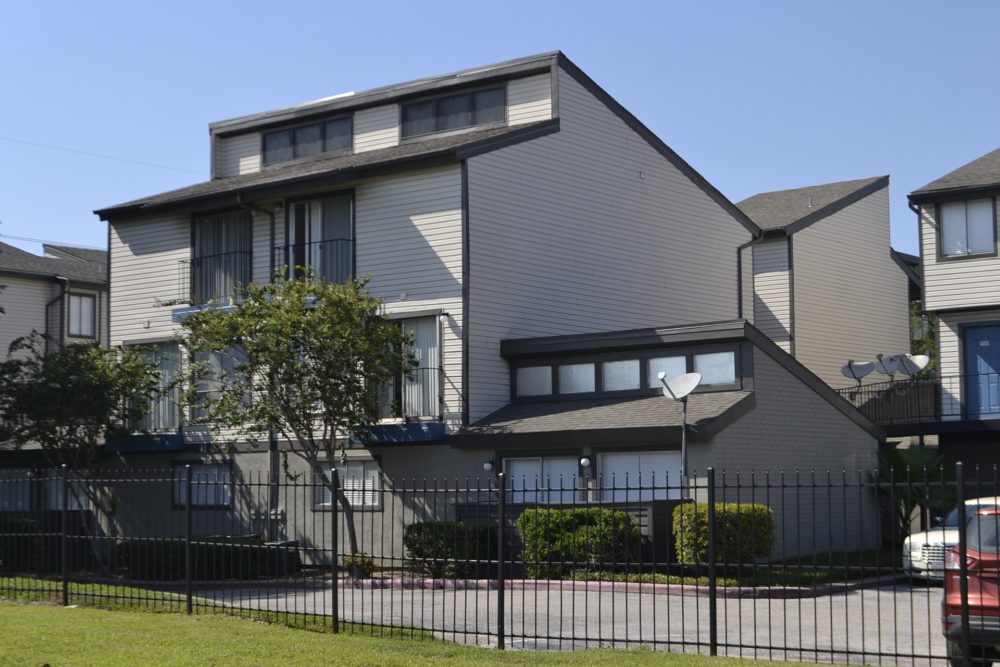 Today rent is due for millions of people in the Houston area, and many of them can't pay it, especially if they've just been laid off from businesses impacted by COVID-19.
In a decision that Gov. Greg Abbott called a "lifeline" for laid-off workers, the Texas Supreme Court has halted evictions until April 19 at the earliest, though landlords are not required to inform their tenants.
Carly is a single mom facing eviction in Galveston along with her three kids under the age of 4. The coronavirus has turned her family's lives completely upside down — the kids' school and day care centers are closed, and she said the buses aren't running like normal in her neighborhood and the prices are higher now at the food truck that sells groceries at her apartment complex and accepts SNAP payments. (Carly asked us not to use her last name out of fear of retaliation)
Two weeks ago, she lost her part-time job at a small, family-owned business on the Strand, and her unemployment application was denied after a miscommunication over whether her layoff is temporary or permanent. Days later, she got an eviction notice from the management of her federally-subsidized housing complex.
"I have had $40 of back rent, is what it says on there," Carly said. "And I was told that I had 10 days to vacate my unit and I was supposed to be out on the 27th. I had to go up to the office and find out what the deal was with that."
She said the management at her complex has not informed her that evictions are currently on pause throughout the state.
"I don't know what kind of war path they're on, but all I know is that I cannot do anything until I have some type of income, and I really need them to work with me on this one, because I don't want to be homeless with my children," she said. "That's the last thing I would want."
Ericka Bowman, a community outreach coordinator with the non-profit group Texas Housers, said she's heard from other tenants in the Houston area who don't know about the order.
"Landlords unfortunately are continually handing out these eviction notices," Bowman said, "but all of them aren't notifying tenants of what their options are, notifying tenants of their ability to stay in their apartments during this time right now."
Some renters are worried about having to pay double rent all at once after the Texas Supreme Court's order expires. Bowman said many tenants are expecting to receive federal relief checks to help make payments, but many others won't be eligible.
"In some of the communities, a lot of people don't have social security numbers," Bowman said. "Those are the families that I can barely sleep at night thinking about, because they can't ask for any assistance right now because they won't get it."
It's critical for landlords to communicate with renters about their options, Bowman said, adding that in some communities the fear and anxiety is palpable.
"Most of them have lost their jobs. They don't have money," Bowman said. "So coming out of this is going to be a scary situation because it's really unknown."
Carly confirmed she won't be evicted this month, but she's worried about next month.
When she asked when the rent will be due, Carly said the property manager told her: "we don't know yet."