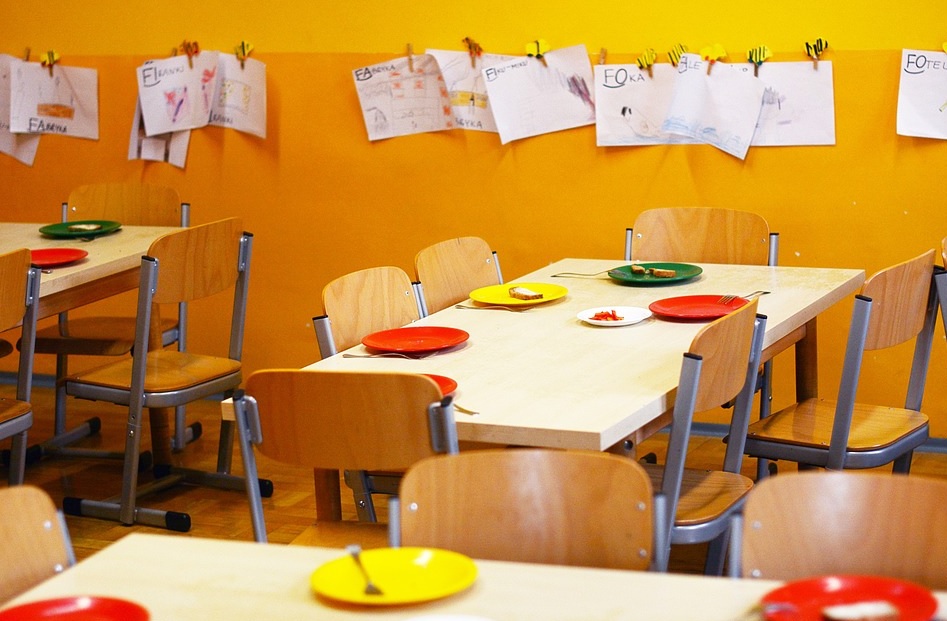 For almost four decades, Tim Kaminski's family business has been taking care of young children in Fort Bend County. Since the coronavirus outbreak, though, he's had to scramble.
Enrollment at Kaminski's Gingerbread Kids Academy has dropped by more than half, from 120 children to 50 or fewer. His contract for after-school care with local schools is on hold, meaning more lost revenue. He's cut back the center's hours and shifts for his staff.
"I think the biggest challenge is keeping a smile on my face," Kaminski said. "When you're the person that everybody's looking to for that leadership and that direction, if they see that things are starting to get to you and they see the worry on your face, it gives them less confidence in what's happening."
One of Kaminski's worries is about hospital workers and other first responders. He wants to stay open to take care of their kids, and that's allowed under new measures in Fort Bend, Galveston and Harris counties. Leaders there have ordered anyone other than essential workeres to stay home in order to slow the spread of the coronavirus.
"Because if we end up closing, then they're not going to be able to go to work. And that's going to create another problem in the area," Kaminski said.
But Kaminski said he may have to close after this week — unless there's faster economic relief for child care centers from the state or federal government. He said he's already lost $60,000 in March. To stay open, he estimates he'd have to take out somewhere between $75,000 to $100,000 a month in small business disaster loans.
"Right now it's a very precarious situation," he said.
That's the case for thousands of child care centers in Texas and around the country amid the coronavirus pandemic.
Thirty percent of child care centers say they can't survive a closure of more than two weeks, and almost one in five can't survive a closure of any time, according to the National Association for the Education of Young Children.
"I was not surprised to see these numbers because of the underlying economic fragility of childcare," said Rhian Evans Allvin, the CEO of the association.
Since the group surveyed some 6,000 members, Allvin's asked Congress to include $20 billion for child care in its stimulus package. The massive emergency aid package worth $2 trillion is working its way through Congress. The package includes $3.5 billion for what's called the Child Care and Development Block Grant. That grant money goes to states, and they can decide how to use it to support child care, such as increasing their reimbursement rate for low-income families or for teacher training.
It also includes $350 billion in the form of loans to small businesses impacted by the disaster, and some of those could be forgiven.
"It has to go to paying rents. It has to go to keeping payrolls stable. It has to go to meeting health benefits for the workforce — the things that it takes to run child care every day," Allvin said. "That's what the money needs to go to."
If child care centers close during the coronavirus crisis, it will make a recovery even harder, Allvin said.
"If families get ready to go back to work and 50 percent of child care has shuttered and they can't help them, we are going to be in a whole new economic crisis," she said.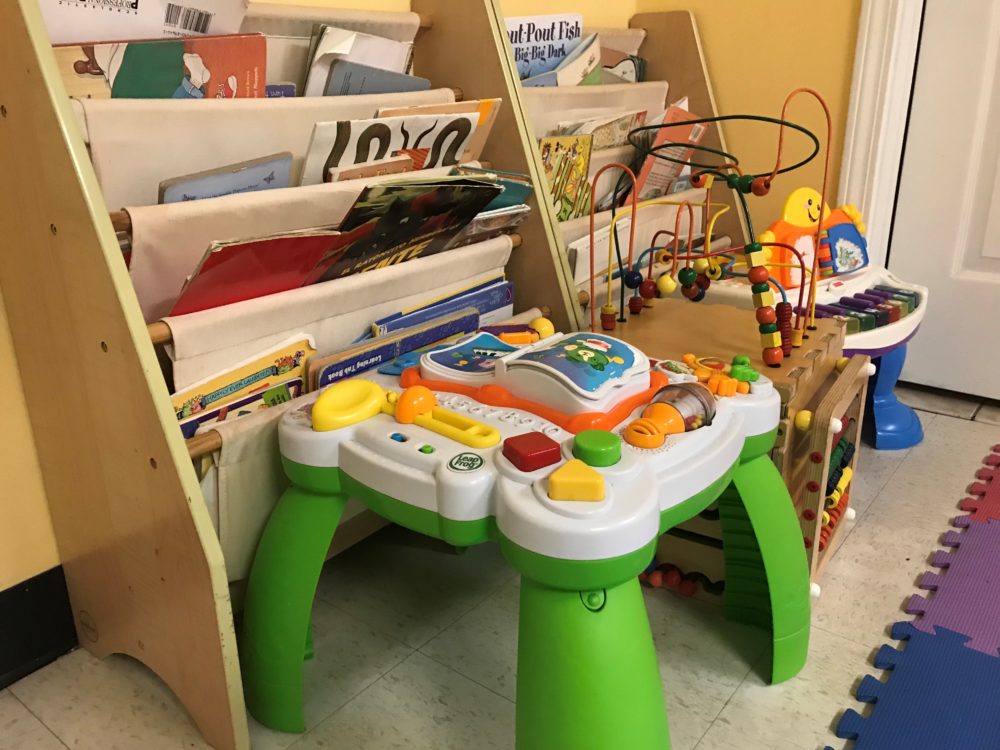 In Texas, child care centers that are still open have to follow strict protocols. Melanie Johnson with the nonprofit Collaborative for Children told Houston Matters that those include limiting parent or guardian contact to drop-off and pick-up only, no child allowed in the center without taking the child's temperature and regular cleaning and sanitizing.
In Fort Bend County, Kaminski said he's doing all that, though they're running low on cleaning supplies. He's met with county leaders and other daycare providers to find a fix.
He said he needs either the employers of first responders to step up and pay for childcare, or for the Texas Workforce Commission to expand its child care subsidy to include essential workers and increase the subsidy to cover the actual rates, "so that the parent could then afford to send their children to one of our centers."
But he's running out of time and cash, and has filled out unemployment paperwork for his staff, just in case.
Kaminski added that even after Hurricane Harvey they managed to avoid that drastic step.
"The main thing that we don't want to do is make this any more of a hardship on our employees than it already is," he said. "And for some of them, this will be the first time in their lives that they've been laid off from work."