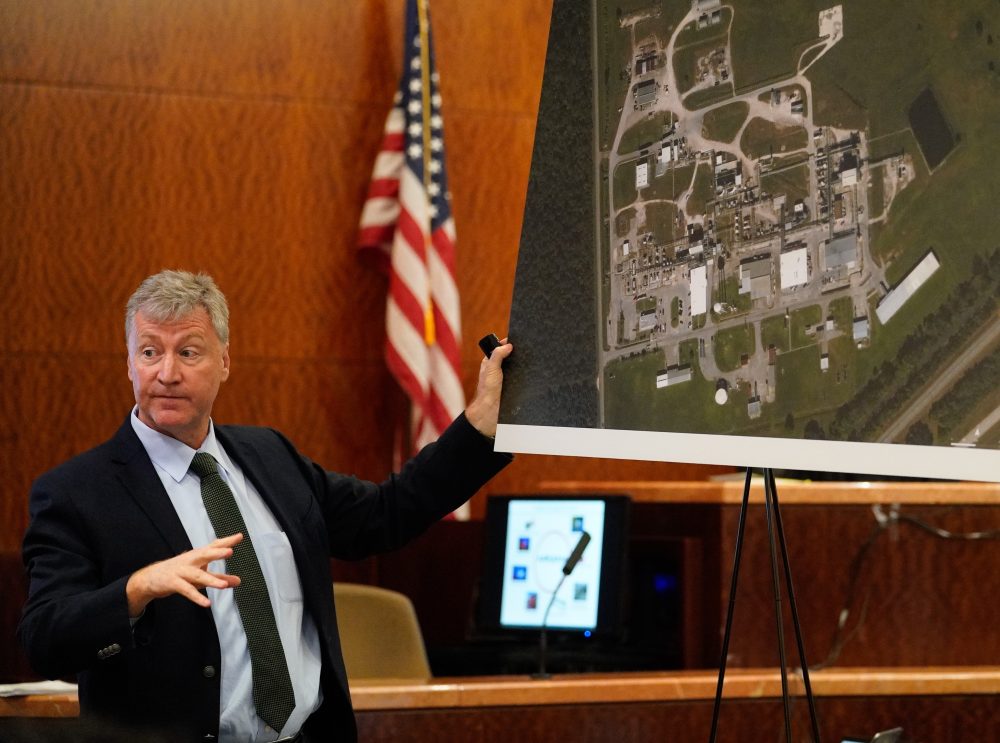 A burst water main that flooded streets and left swaths of Houston with little or no water Thursday also led to another delay in the criminal trial of French multinational company Arkema and three of its employees.
Courthouses closed Thursday afternoon and will not open again until Monday after contractors working on a 96-inch water main inadvertently caused it to burst, instantly flooding much of the area around the East Loop and leaving drivers scrambling for high ground.
The burst occurred in the middle of opening arguments for the Arkema trial, in which the company and its employees face criminal charges over fires that erupted at a Crosby plant during Hurricane Harvey, spewing hazardous chemicals into the air for days.
It was just the latest delay in a trial that was set to begin last week. But on Monday, state judge Belinda Hill ruled that lawyers representing the state had failed to disclose evidence that might have benefited the defense. She issued a continuance, delaying opening statements until Thursday morning.
Arkema and its former VP of Logistics Michael Keough are charged with assault of a public servant, for allegedly endangering first responders by withholding critical information.
The company, its CEO Richard Rowe and former Crosby plant manager Leslie Comardelle, also face charges for reckless emission of pollutants.
Michael Doyle, a special prosecutor hired for the case, told jurors Thursday that Arkema, which manufactures organic peroxides, has a history of recklessly leaving the hazardous chemicals on site when a storm is approaching, despite being located in a floodplain.
Doyle at one point listed storms dating back to Hurricane Carla in the 1960s.
"Arkema always did the same thing in the face of an approaching storm system," he said. "They always choose to leave the product at risk, they never move a single gallon, a pint, any amount to avoid the risk."
After more than five feet of water flooded the plant during Harvey, the facility lost power and trailers of organic peroxides erupted into flames. Twenty-one people sought medical attention after exposure to the fumes and 200 people in the surrounding area were evacuated from their homes for a week.
Doyle told jurors that Arkema didn't admit that some of its trailers weren't being monitored until it was "too late" and that two first responders were "physically assaulted by the toxic chemicals" when they entered the site, resulting in injuries.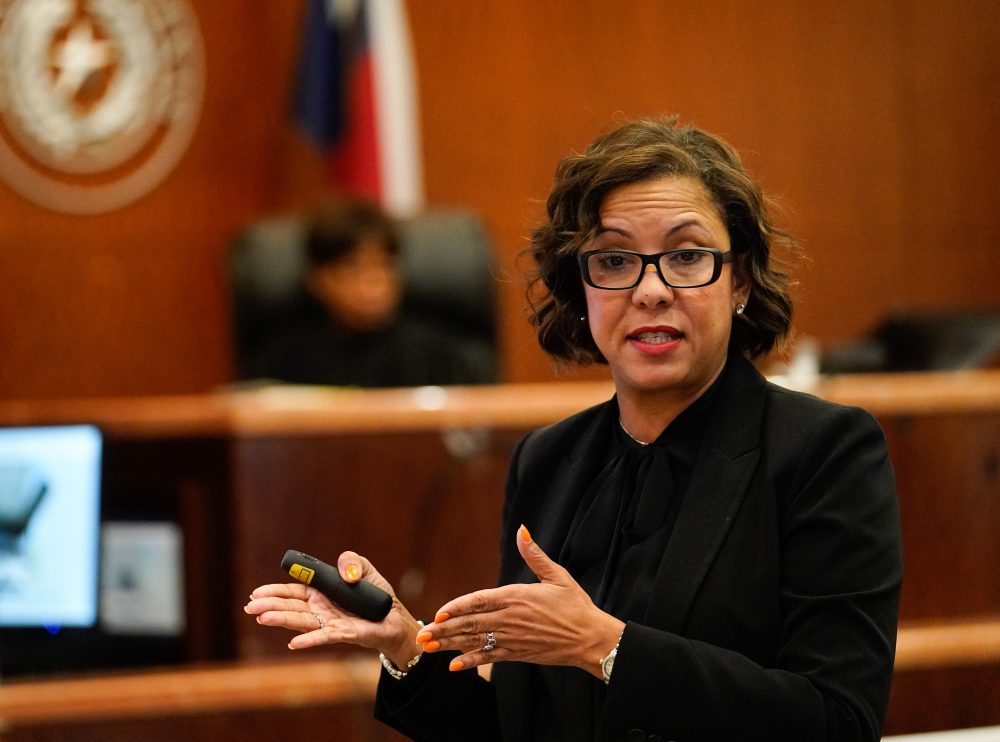 In her opening statement for Arkema, defense lawyer Letitia Quinones went through the same list of storms and said it showed that Arkema's storm preparedness plan had worked in the past.
"We survived 20 storms by utilizing the safety procedures we had in place," she told jurors. "Why would we move 350,000 pounds of organic peroxides into the community and on the streets?"
She called Harvey the "most natural disaster" and said it was unprecedented in the U.S.
Quinones told jurors that Arkema cooperated and communicated with local officials throughout the whole incident. She implied that the officers were injured because they knowingly entered an exclusion zone.
"We had plans in place. We had the worst circumstances imaginable that we dealt with to the best of our ability," said Tim Johnson, who represents Rowe, in his opening statement.
The remaining opening statements for plant manager Comardelle and VP of Logistics Keough are delayed until the courts reopen.
The trial could last up to six weeks.