The Memorial Villages Police Department covers three small cities: Piney Point, Bunker Hill and Hunters Creek Village. They are entirely surrounded by the city of Houston, just south of the Katy Freeway and east of Beltway 8.
"There's only 27 ways in and out of the Villages," said Chief Ray Schultz, who heads the small police department, which is 40 officers strong.
He said most crimes that happen here, which aren't many to begin with, are done by outsiders. That's why his department has installed 20 "automated license plate readers" by the company Flock Safety at different spots throughout the community. The cameras record the back of every car that passes.
"If we can capture the license plate of who the criminals are," Schultz said, "maybe we can use that lead to help identify who committed the crime in the villages."
So far, that's paid off: Since the police department adopted the technology in September, officers have recovered 28 stolen vehicles. Before that, Schultz said, they typically caught one car thief a year. The cameras also helped them solve many other crimes that they otherwise might not have, he said, including ID theft, robbery and fraud.
Schultz offers the example of a car the cameras identified as stolen that was driving around the Villages at 1:20 a.m. one night.
"Officers located it and initiated a traffic stop," he said. "Inside the stolen car were three individuals – a couple of those people had warrants for their arrest, but they also had ski masks in their car, a firearm, a machete, prior arrests for robbery cases and narcotics."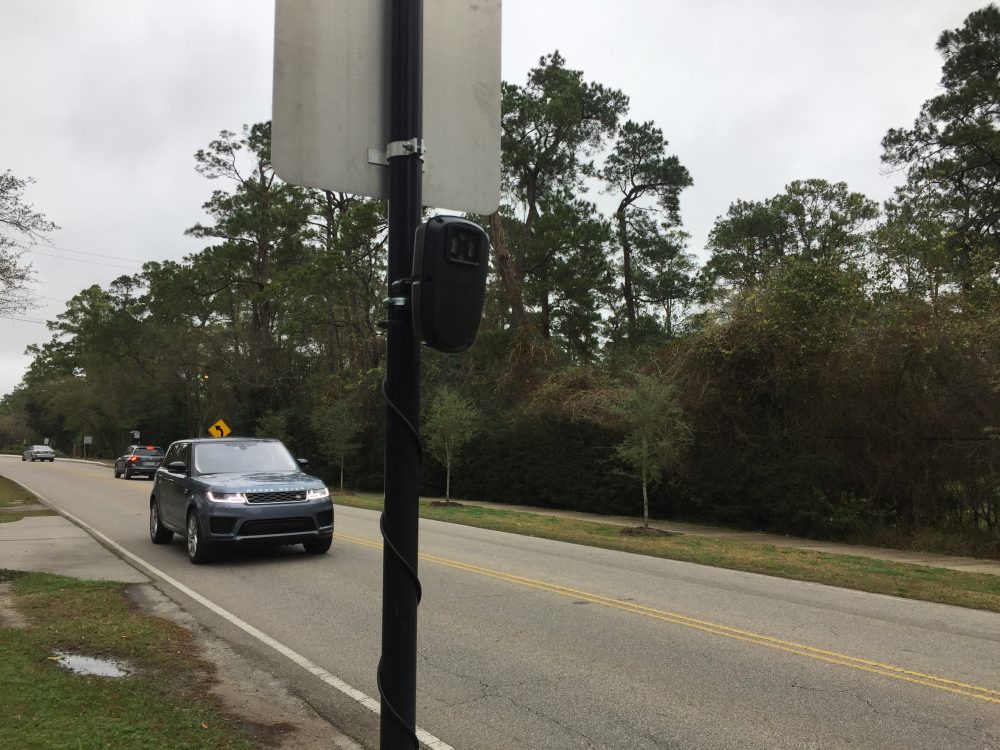 More than 25 communities in Greater Houston now use Flock Safety's license plate readers. The city of Katy just adopted them last month, and Sugar Land has used the technology for more than a decade. And Memorial City Mall is the latest Houston area location that will be using the readers.
Garrett Langley, founder and CEO of the Atlanta-based Flock Safety, said the company doesn't even have to pitch its product anymore.
"It's all through word of mouth," he said. "The only reason why Katy is now a customer is because Memorial Villages was a customer, and the only reason why Memorial Villages is a customer is because Jersey Village was a customer. And it just kind of trickles through a community because it's just so effective."
But while the cameras seem to be making a difference, some argue that it costs innocent drivers their privacy.
"This is a level of surveillance that, frankly, has usually been associated with totalitarian regimes and not a free society," said Kevin Welch, president of the Austin branch of the Electronic Frontier Foundation.
The cameras, he said, effectively turn everyone who drives into a suspect.
"People talk about (how) you don't have an expectation of privacy in public," Welch said. "But it's very different from thinking that I'm not necessarily private in public and there being a permanent, researchable record of every single human being who went by a particular location."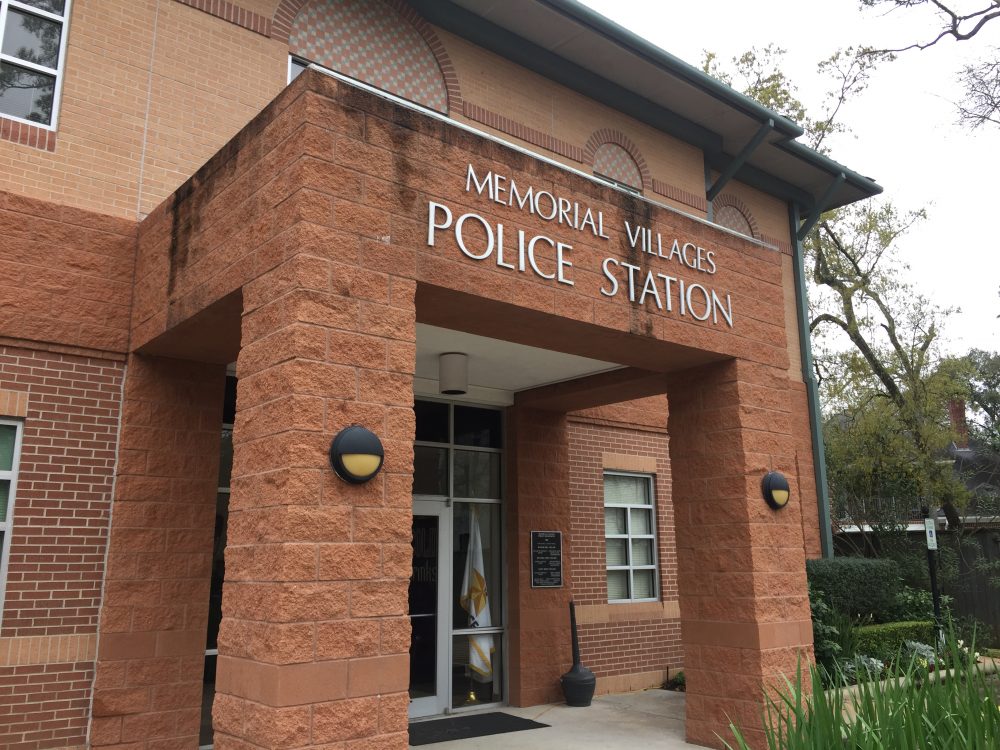 Chief Schultz said nobody is being tracked. The computer only alerts officers when a license plate matches one that's been entered into the system as stolen or otherwise suspicious. And unless it's part of an investigation, the information is deleted after 90 days.
"If a detective needs to do a review, it audits that," Schultz said. "So I know that Detective such-and-such did a search for this particular license plate on this day and this time."
Schultz said officers need a specific reason for looking up license plates in the system.
But Welch was not convinced, arguing that it's dangerous to simply trust that police will use the technology only as intended.
"If police departments want to use this technology," he said, "they need to come to us with proposals for how we can actually audit them and know that they're not abusing their access to these datasets and truly that the data is deleted when they say it's deleted."
Langley acknowledged that the use of the technology relies on people's trust.
"That is one of the challenges of, I guess, any relationship," he said, "which is, is there an implicit amount of trust that you're comfortable with?"