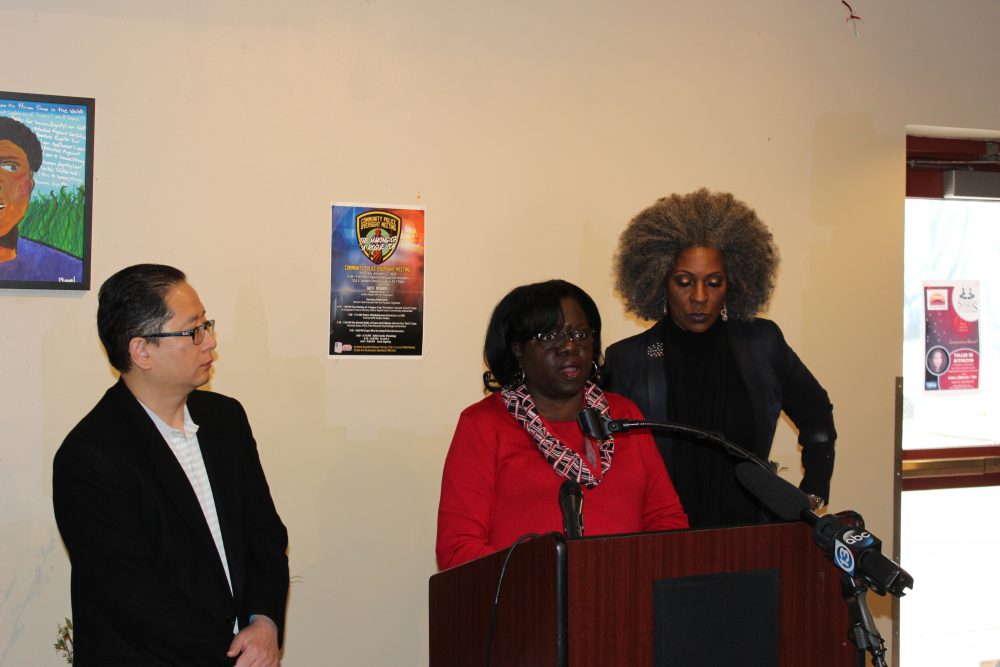 Tuesday marks one year since two people were killed in a botched Houston drug raid that made national news, and community advocates are renewing their efforts to change things at the Houston Police Department.
The group We the People Organize was formed after the infamous Harding Street raid in the Pecan Park neighborhood. The homeowners, Dennis Tuttle and Rhogena Nicholas, were shot and killed in the raid.
Group founder Hai Bui credits his organization's efforts for changes at HPD that he said has led to zero no-knock warrants in the past year.
He also went before Houston City Council in October to ask Mayor Sylvester Turner to implement a police whistleblower committee to investigate anonymous complaints by officers.
"Last year was election year. We understand, a lot of politics involved," Bui said. "But now the mayor is elected. Come on, mayor! Sit down, let's let you have your legacy."
The lead officer in the Harding Street raid, Gerald Goines, who has since retired, is accused of lying to get a search warrant.
Bui said the whistleblower committee would ensure officers who know about misconduct can report it without the fear of retribution.
"The Tuttles' case is a call to action for anyone concerned for their safety from police officers who are brazen enough to fabricate evidence against citizens or police officers, and present the fabricated evidence to the courts," said former Houston police officer Kathy Swilley.
Swilley alleges HPD retaliated against her after she complained about her supervisors in 2007. She founded the Cops Holding Cops Accountable initiative.
"We the People Organize" is holding a community meeting Monday from 6 to 9 p.m. at Talento Bilingue de Houston and a candlelight vigil remembering Tuttle and Nicholas outside 7815 Harding St. Tuesday at 5 p.m.