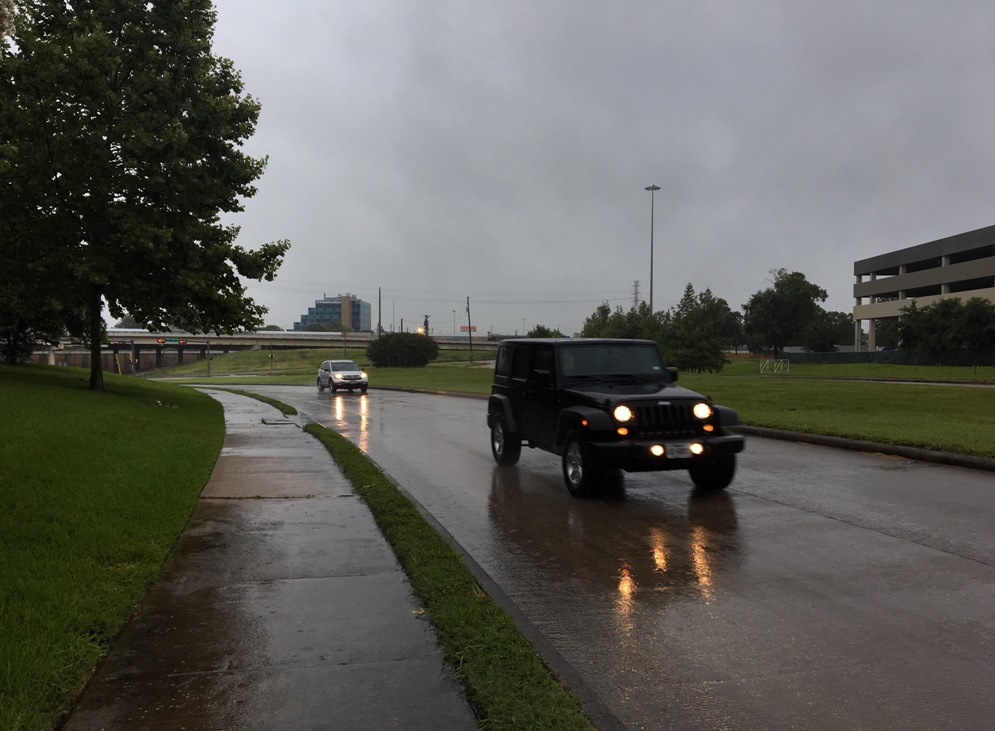 When it comes to extreme weather events, hail can be particularly destructive, especially to car windshields and bodies. According to the National Weather Service, Texas led the nation in hail events in 2018. During that same year, State Farm reported 21,149 auto hail claims made in the state, with the average claim being $4,277. The next time hail comes to Houston, here are some tips to help protect you and your car.
1. Get out of the storm
The best thing to do is to get out of the way while inclement weather blows through. Get your car under a carport or inside a parking garage as soon as possible. If a covered space cannot be found, park next to a building to help block the oncoming ice. Andy Ball of American Dent Specialists urges drivers to stop if unable to find a garage or covered area. "By driving, you increase the likelihood of a projectile damaging your car," Ball said.
2. Cover up
Car covers are also an option when hail is forecasted and the car is parked outside during a storm. Covers have layers of padding to help prevent damage and can cover the entire vehicle or just the top area of the cab — some models even inflate to provide a barrier of air around the car. If a cover isn't feasible, thick blankets are also an option. If you don't have a cover or blanket available, place the floor mats inside the car over the windshield to provide some protection. Ball also recommends using painter's tape to secure cardboard to the car as another way to prevent damage.
3. Never Go Out
"Most important precaution I would tell people is to never go outside during a hail storm," said Ball."Do not leave the vehicle, attempt to move it or go out to check on it until the hailing has stopped." If you are stuck in the car, Ball suggests moving to the back seat or as far away from the windows as you can. Covering your face to protect your eyes in the event of a window breaking is also a good idea, he said. Lastly, if the windshield is broken do not attempt to drive it; have a tow truck come and pick your vehicle up.