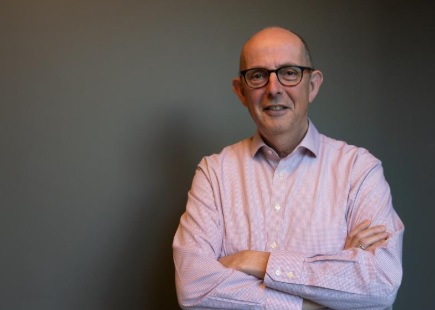 The Texas Newsroom, a first-of-its-kind public radio journalism hub, has selected its first statewide managing editor: Mark Memmott.
Memmott is well-known across public radio. He's been one of NPR's guiding voices on issues of ethics and policy as supervising senior editor for standards and practices. He helped write the NPR Ethics Handbook, and created the network's first breaking-news blog, "The Two Way." He spent nearly 25 years as an editor and reporter at USA Today, including multiple reporting trips to Afghanistan.
He'll move to Texas to lead The Texas Newsroom – which unites the state's public radio stations with NPR in a prototype "regional news hub," a model for other collaborations across the country. KERA in North Texas is the lead station; managing stations include KUT in Austin, Houston Public Media and Texas Public Radio in San Antonio.
Memmott joins five Texas Newsroom staffers already hired at stations across the state.
Sascha Cordner, statewide newscaster based at Houston Public Media.
Mallory Falk, a KERA reporter based in El Paso.
Becky Fogel, statewide newscast editor/producer based at KUT.
Joseph Leahy, statewide newscaster based at KUT.
Rachel Osier Lindley, statewide senior editor based at KERA in Dallas.
In the next few months the project will add a second statewide senior editor, based at Texas Public Radio in San Antonio, and a statewide business manager, based in Dallas.