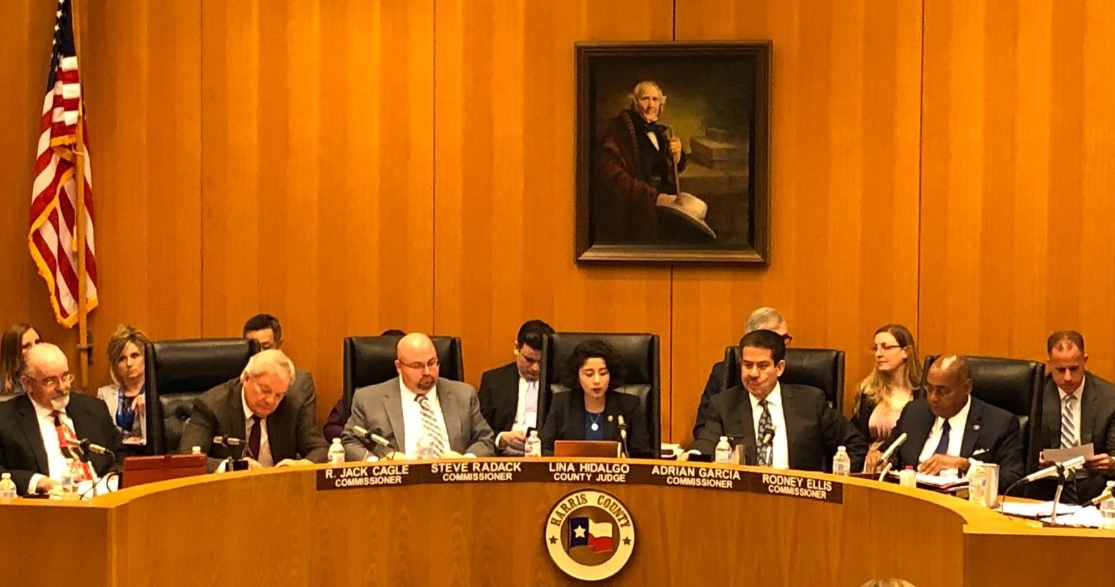 Harris County's "Safe Surrender" program started as a pilot initiative in the 280th Family Court. People charged with domestic violence can turn in their firearms to the Harris County Sheriff's Office, which stores them until the case is resolved.
On Tuesday, the Commissioners Court approved expanding the program to the county's 22 felony courts.
The court allocated $247,000 to fund the expansion, including adding two positions within the Sheriff's Office, a vehicle equipped with a gun safe and gun storage equipment. The expansion also includes requirements for data tracking and assessment, according to Harris County Judge Lina Hidalgo.
"It's our duty to implement common-sense measures to protect domestic violence victims from situations that too often turn deadly because of guns," Hidalgo said.
Last year, more than one third of all murders investigated by the Harris County Sheriff's Office were related to domestic violence, according to Hidalgo.
In Texas, people who have a protective order issued against them are required by law to surrender their weapons. But many jurisdictions don't have a formal surrender protocol to enforce the law.
The court also approved a non-binding resolution in support of universal background checks for all firearm sales in Texas. The county's two Republican commissioners voted against the resolution, citing the fact that the county has no jurisdiction over background checks and can't enforce the resolution.