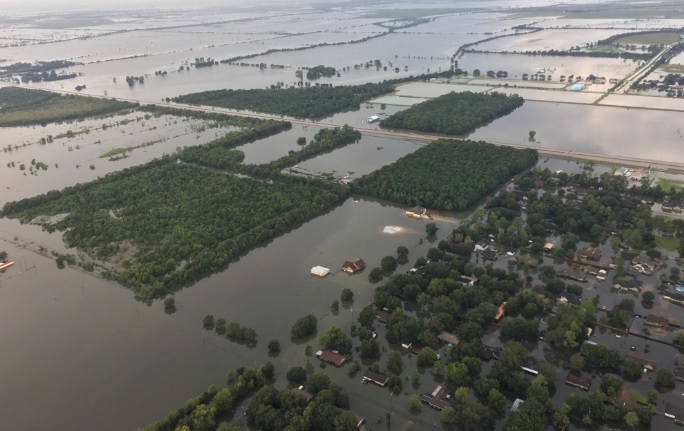 Texans impacted by Tropical Storm Imelda can now apply for federal aid through FEMA. The IRS and the Texas Workforce Commission have also announced measures to help people who are recovering from the devastating damage the storm caused in September.
Imelda was one of the wettest tropical cyclones in U.S. history, according to the National Weather Service, and five deaths have been attributed to the storm. Initial damage assessments have found that more than 800 homes were destroyed or sustained major damage, according to the office of Governor Greg Abbott.
On Oct. 4, President Donald Trump granted a federal disaster declaration to six Texas counties, including Harris County. FEMA then opened the application process for individual assistance. People can apply online at disasterassistance.gov or by calling 1-800-621-3362.
Chambers, Jefferson, Liberty, Montgomery and Orange counties are also included in the federal disaster declaration.
The individual assistance can include up to $35,500 per household for damages sustained during the severe weather. In some cases, it can also cover medical and child care expenses, as well as moving and storage.
Besides homeowners, renters could be eligible for federal aid. FEMA recommends documenting the damage by taking photographs and keeping receipts of repair expenses.
FEMA also encourages people to apply as soon as possible to get a home inspection and to seek assistance from the Small Business Administration if applicable.
The IRS is extending the deadline for individuals who had an extension to file their 2018 tax return. Originally, that deadline was Oct. 15 but the IRS has extended it to Jan. 31, 2020.
The Texas Workforce Commission is accepting applications for Disaster Unemployment Assistance. Workers who lost their jobs and self-employed individuals who have been unable to work due to damage sustained from Imelda may be eligible for those benefits.